TWENTY-FIVE DESK, CHAIR & SHELVING UNIT
Designed by De La Espada Atelier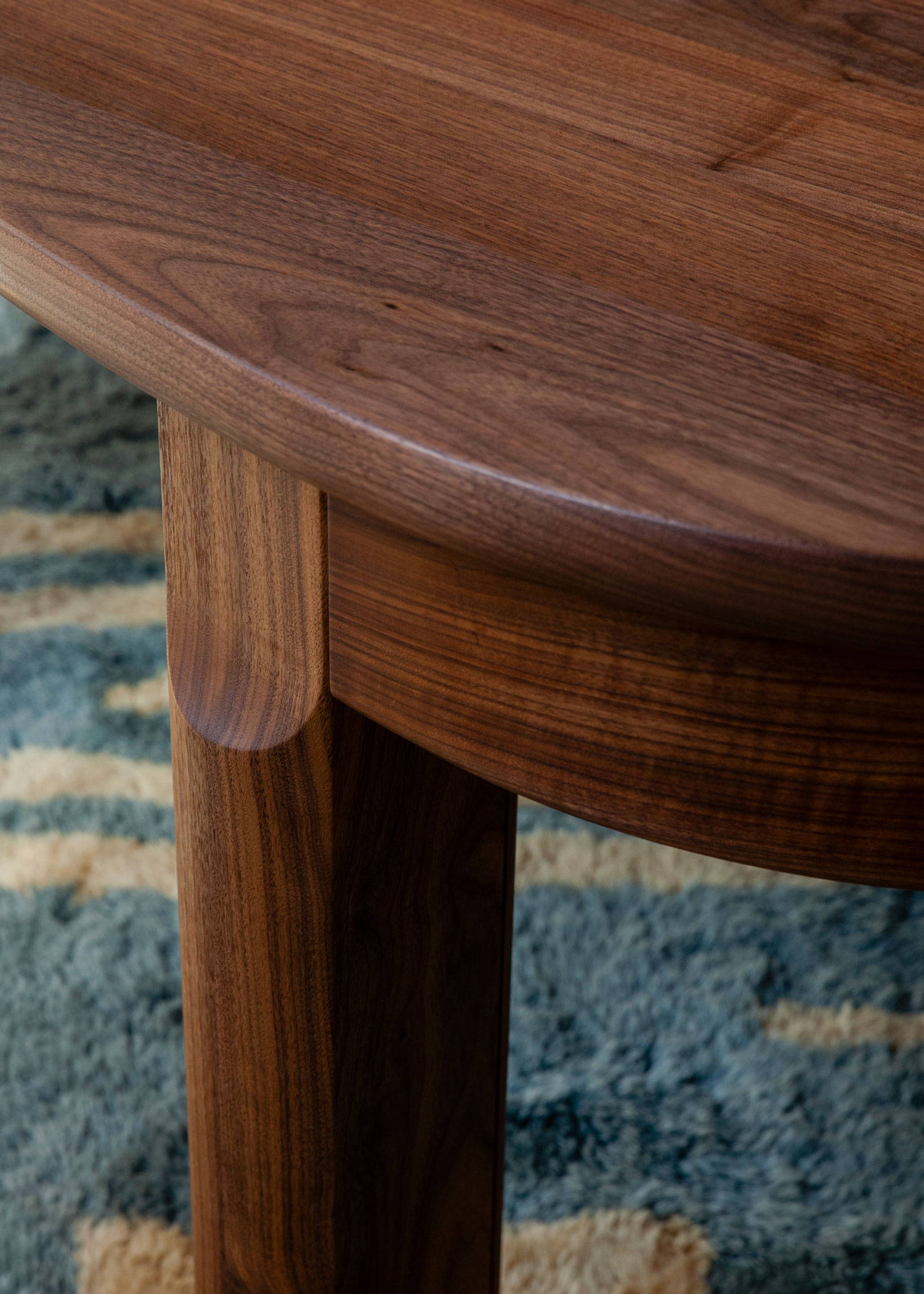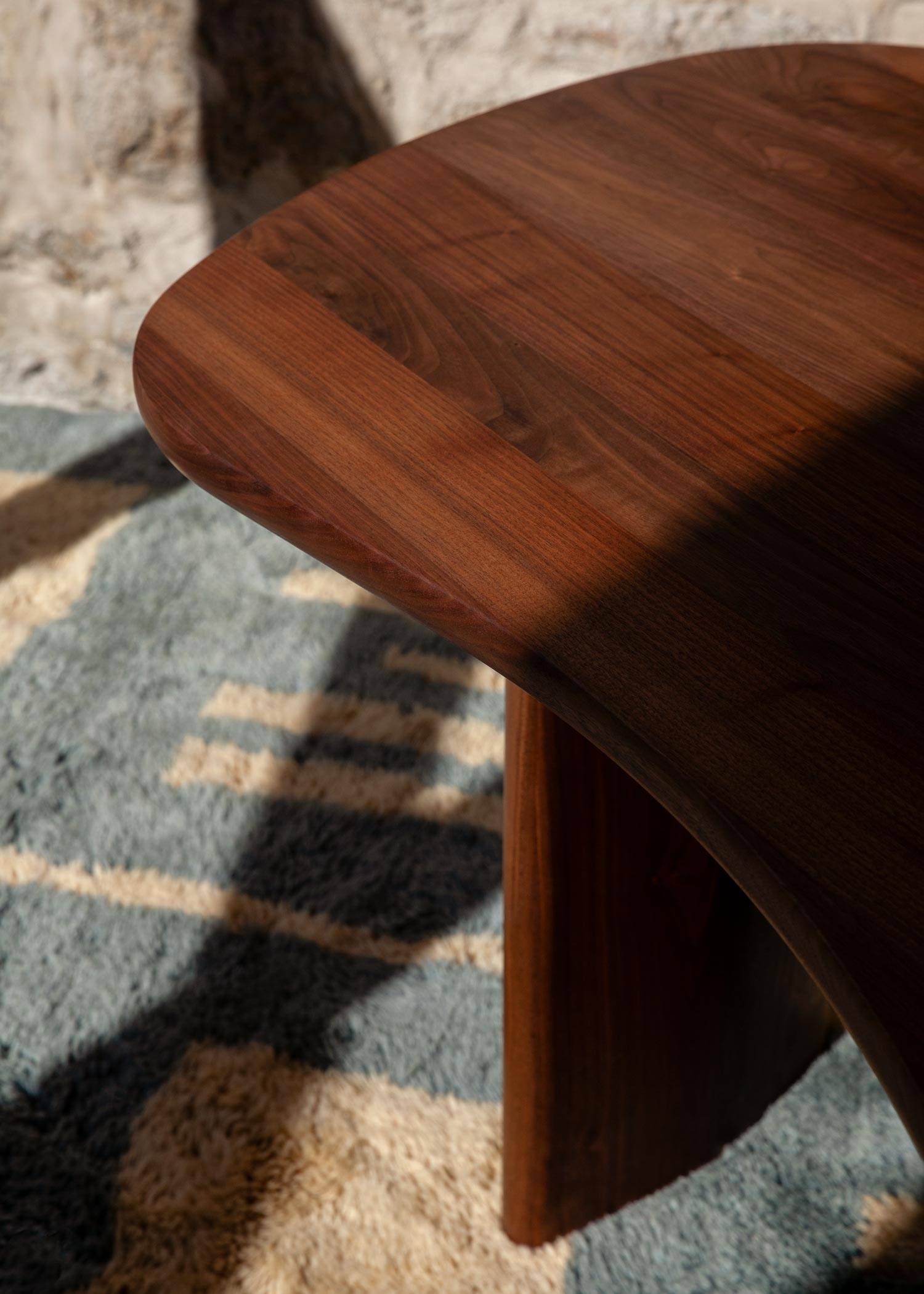 Twenty-Five Desk is a reimagining of the typology, offering flexible seating with no front or back. Inspired by the work of Charlotte Perriand and the organic shape of gourds, the solid wood desk has been designed to take centre stage in a room with its welcoming shape and tactile detailing.
Comfort and haptic qualities were deeply considered in its creation, from the thick desktop and inviting edge profile to the solid wood legs with the subtle scooped-out detail showcasing the beauty of the material.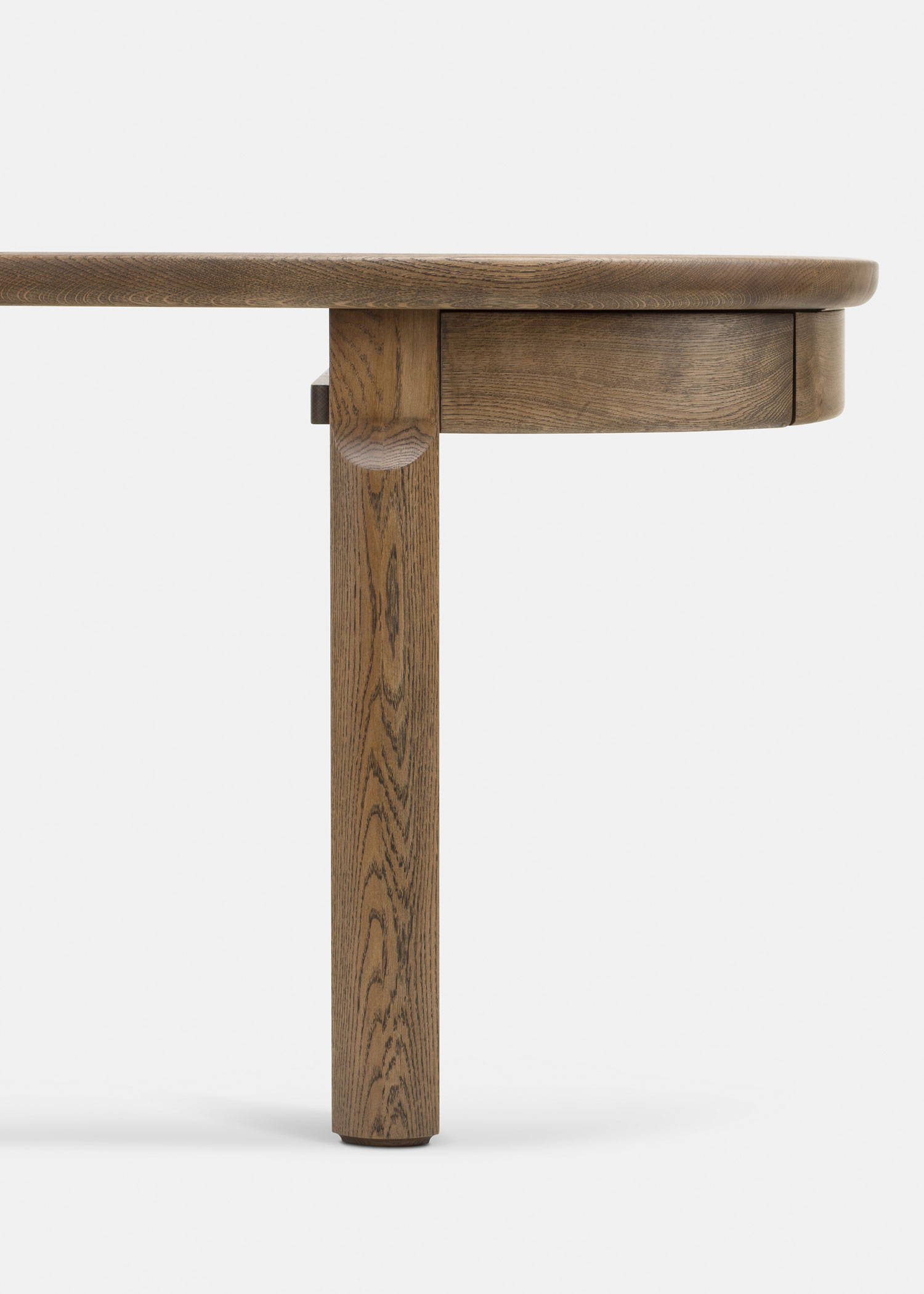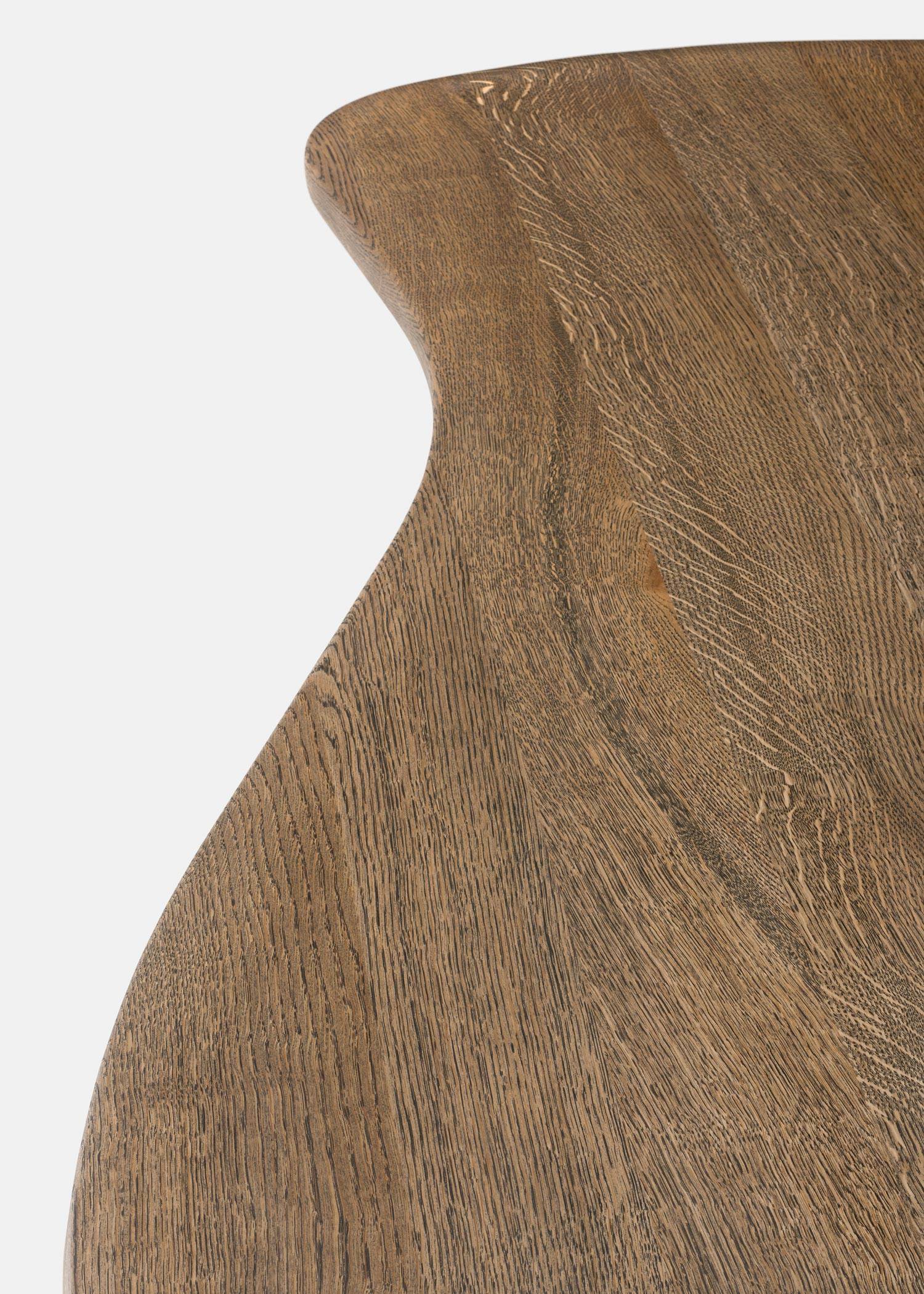 A single drawer with a soft-close mechanism provides generous storage space.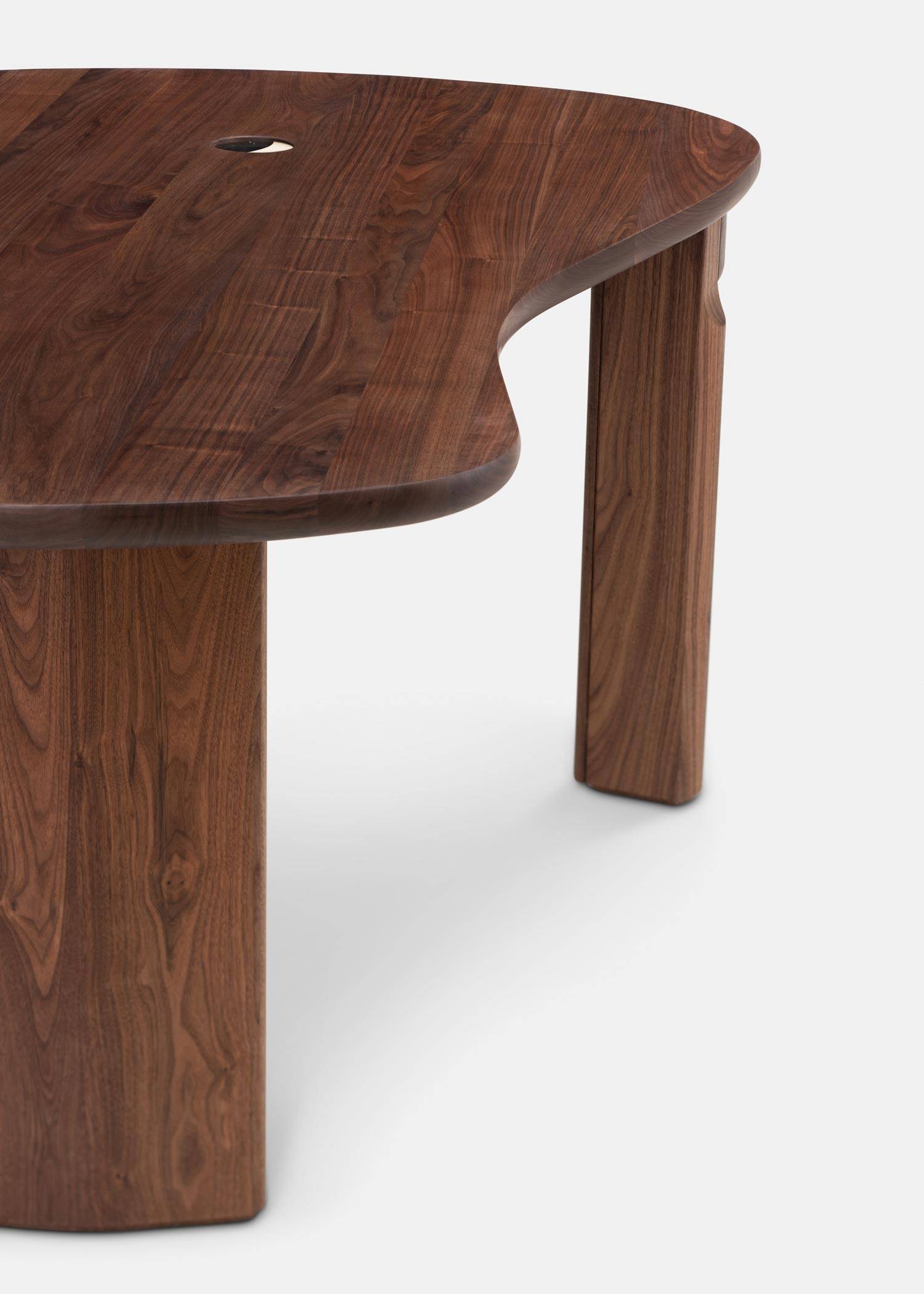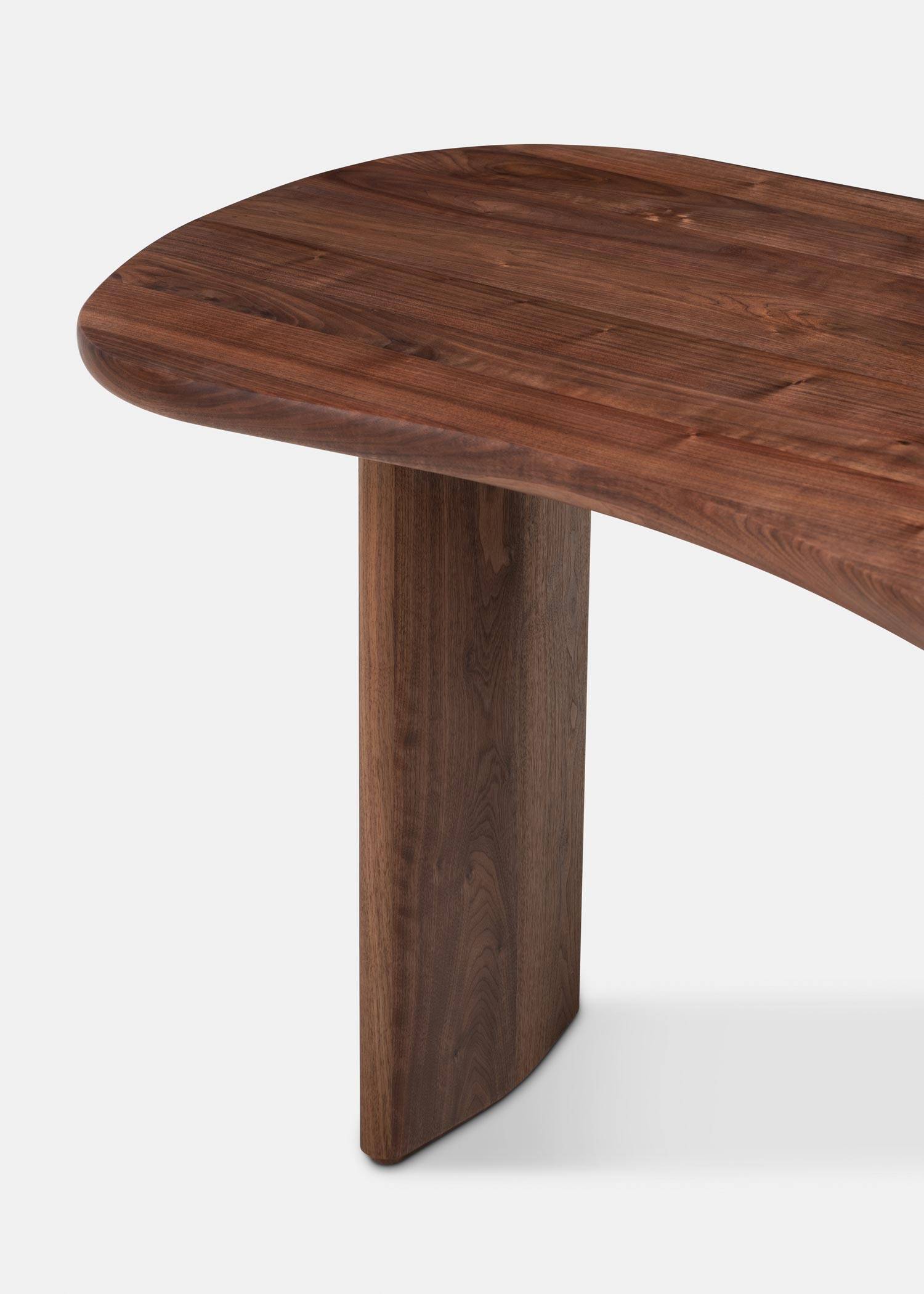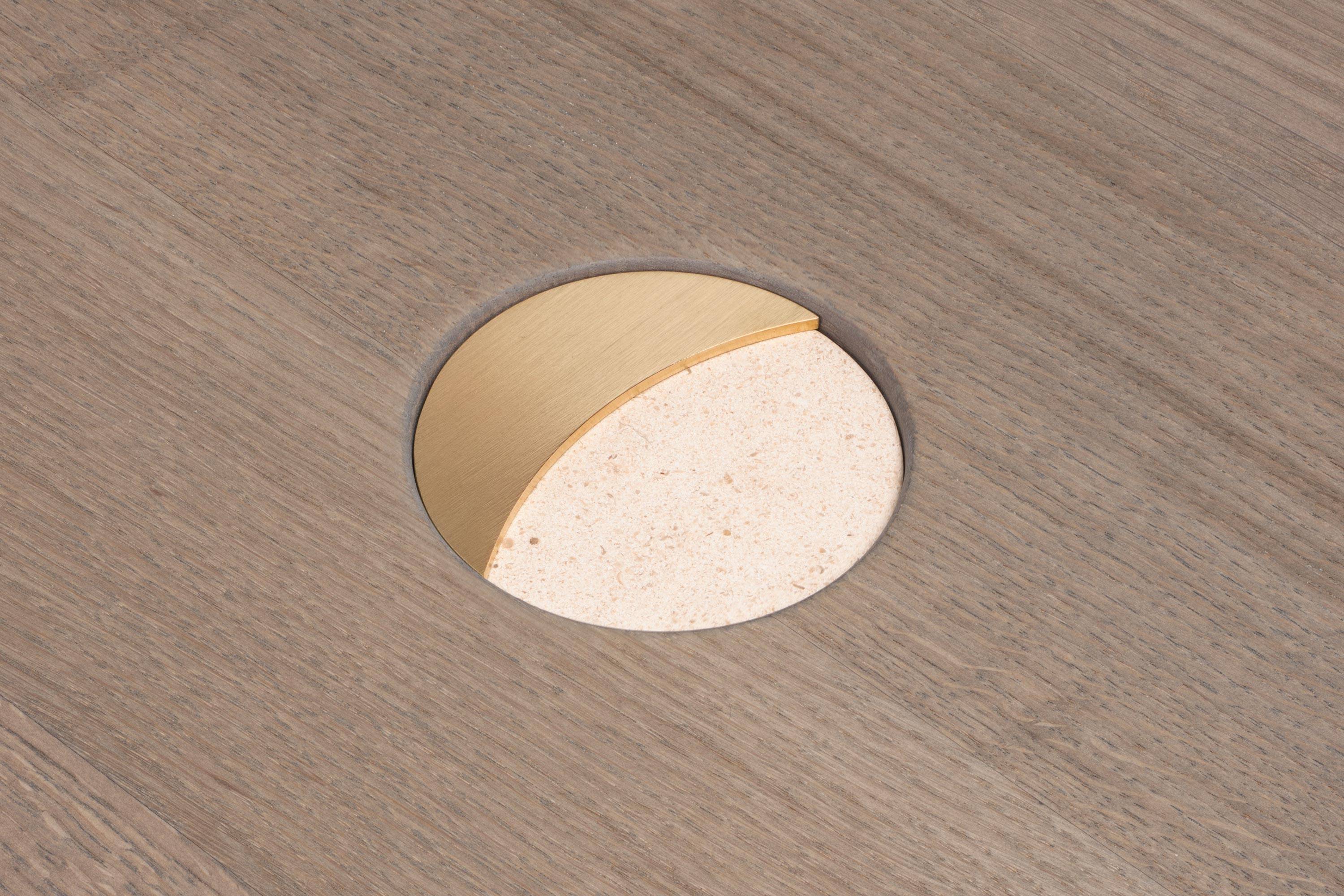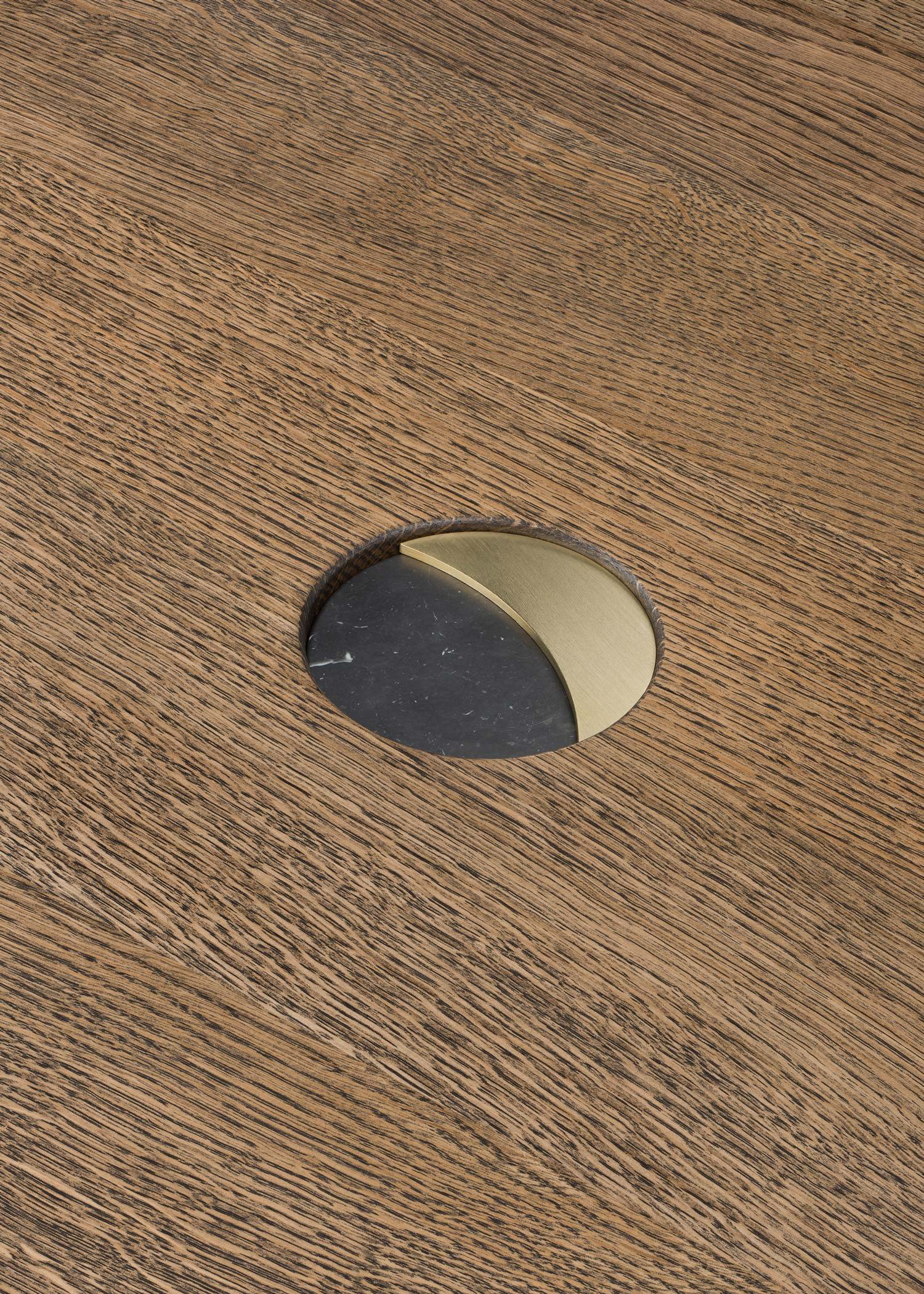 The cable management system features a contrasting cover made in stone and brushed brass. Stone is available in a choice of Black Marquina marble, Carrara marble, Rosa Negrais marble, or Ataija Creme limestone.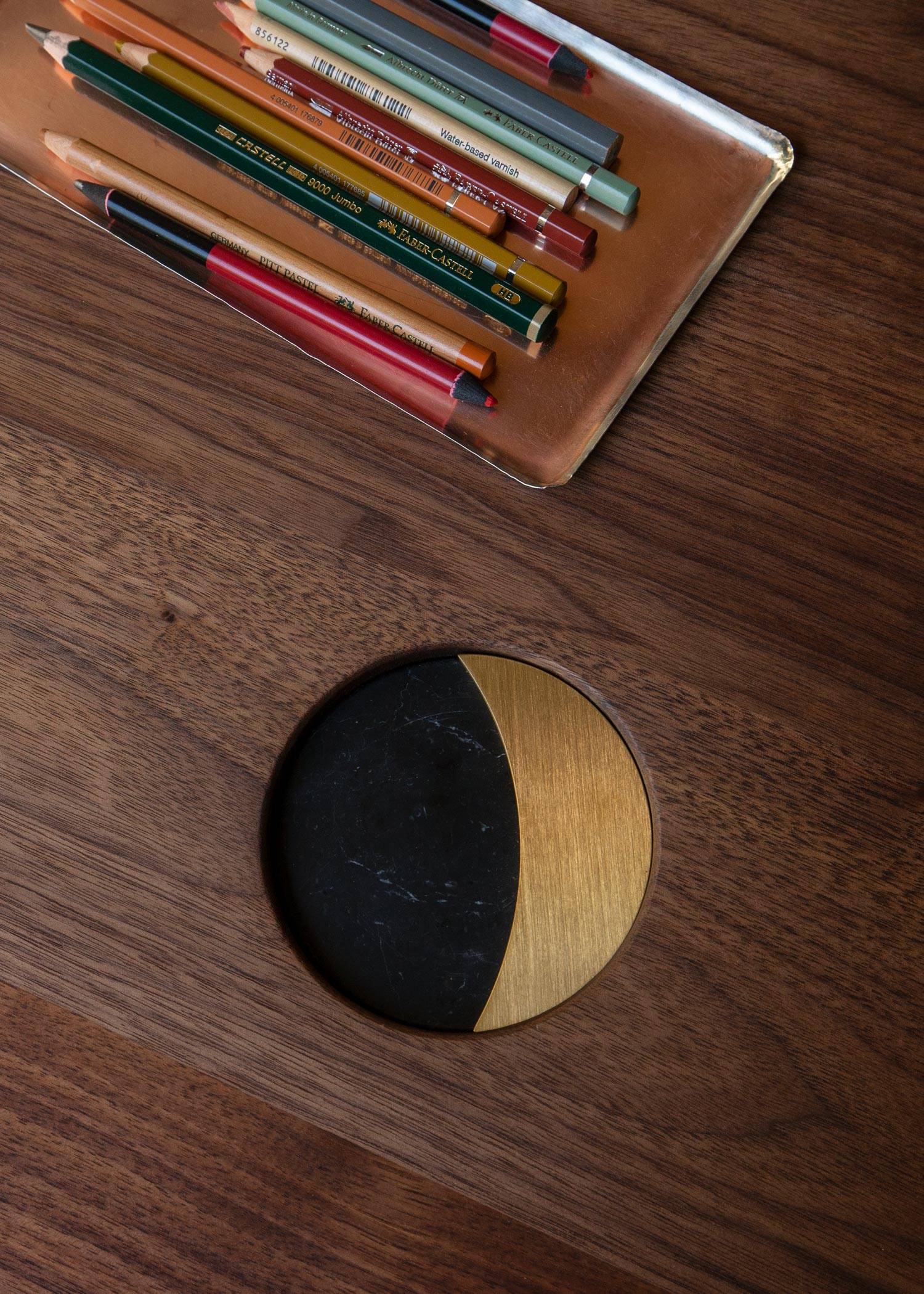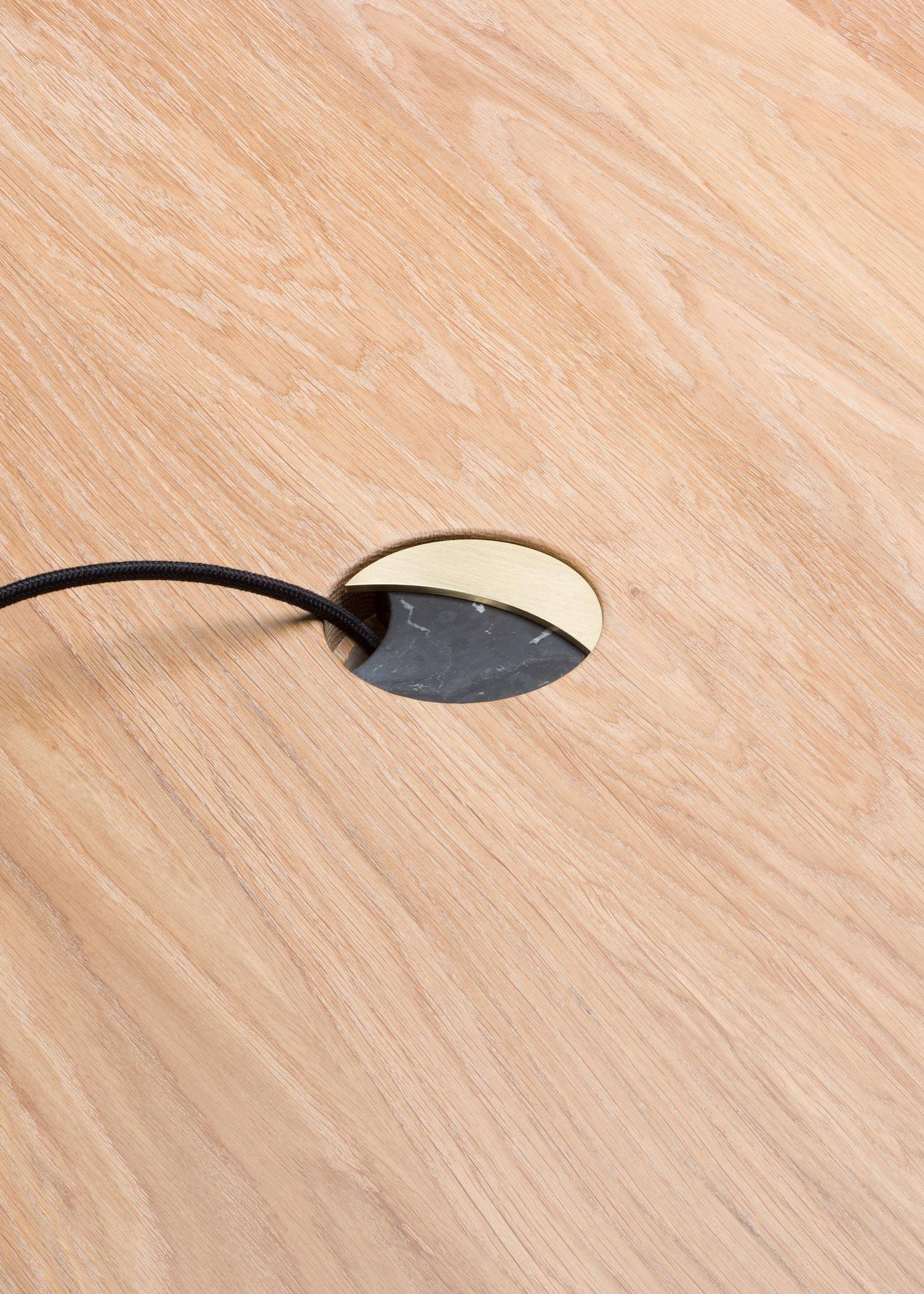 Twenty-Five Desk is also available as a work table with no drawer unit.
Each available in the same size, Twenty-Five Desk includes a single drawer and can seat up to 2 people; Twenty-Five Work Table has no drawer and can seat up to 4 people.
SIZE
W180 x D109 x H73 cm
W71 x D43 x H28 3/4 "
TWENTY-FIVE SHELVING UNIT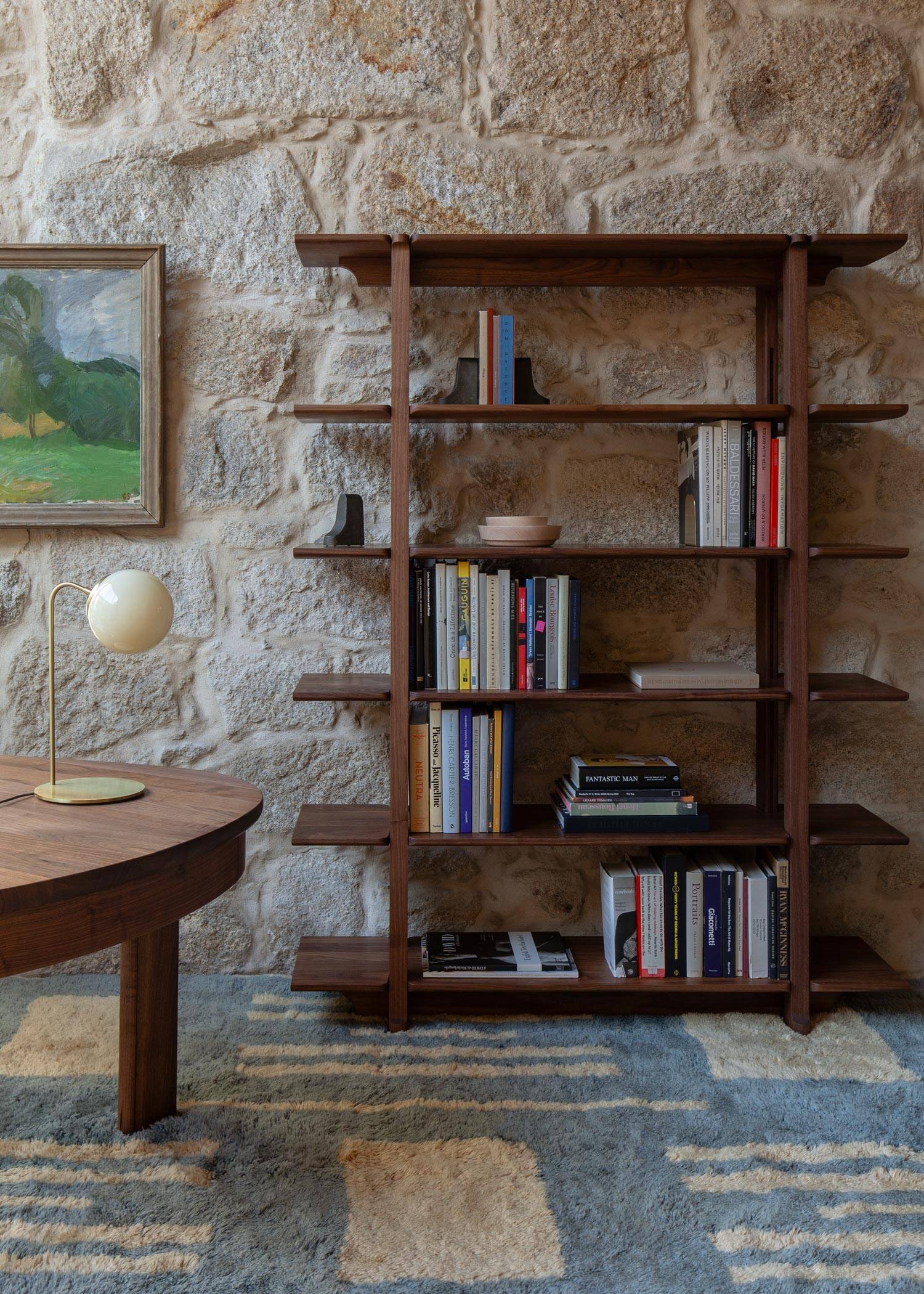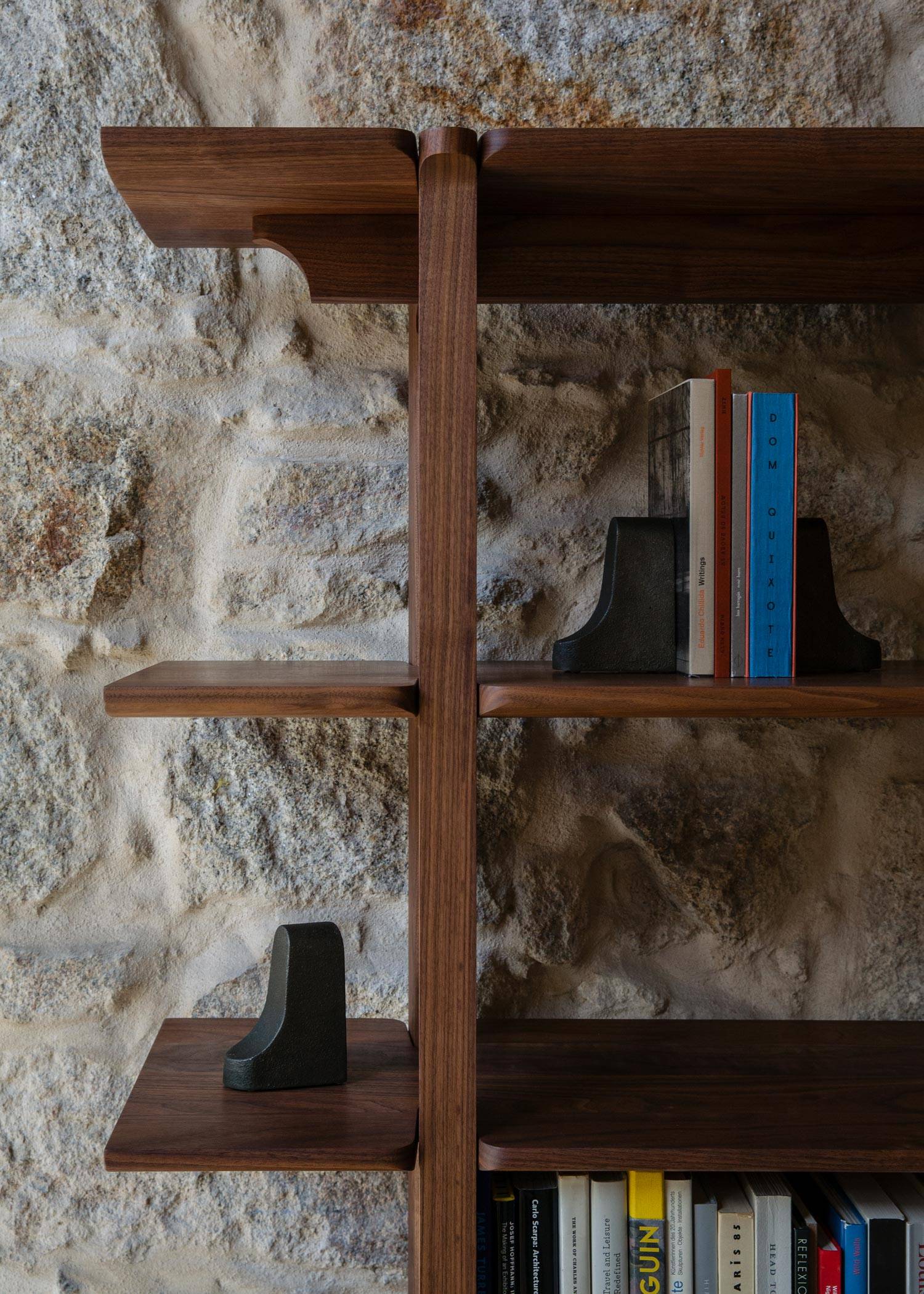 Twenty-Five Shelving Unit emerged from diverse influences ranging from Chinese Ming dynasty shelving to timber sculpting details seen in Brancusi sculptures and Hans Wegner chairs.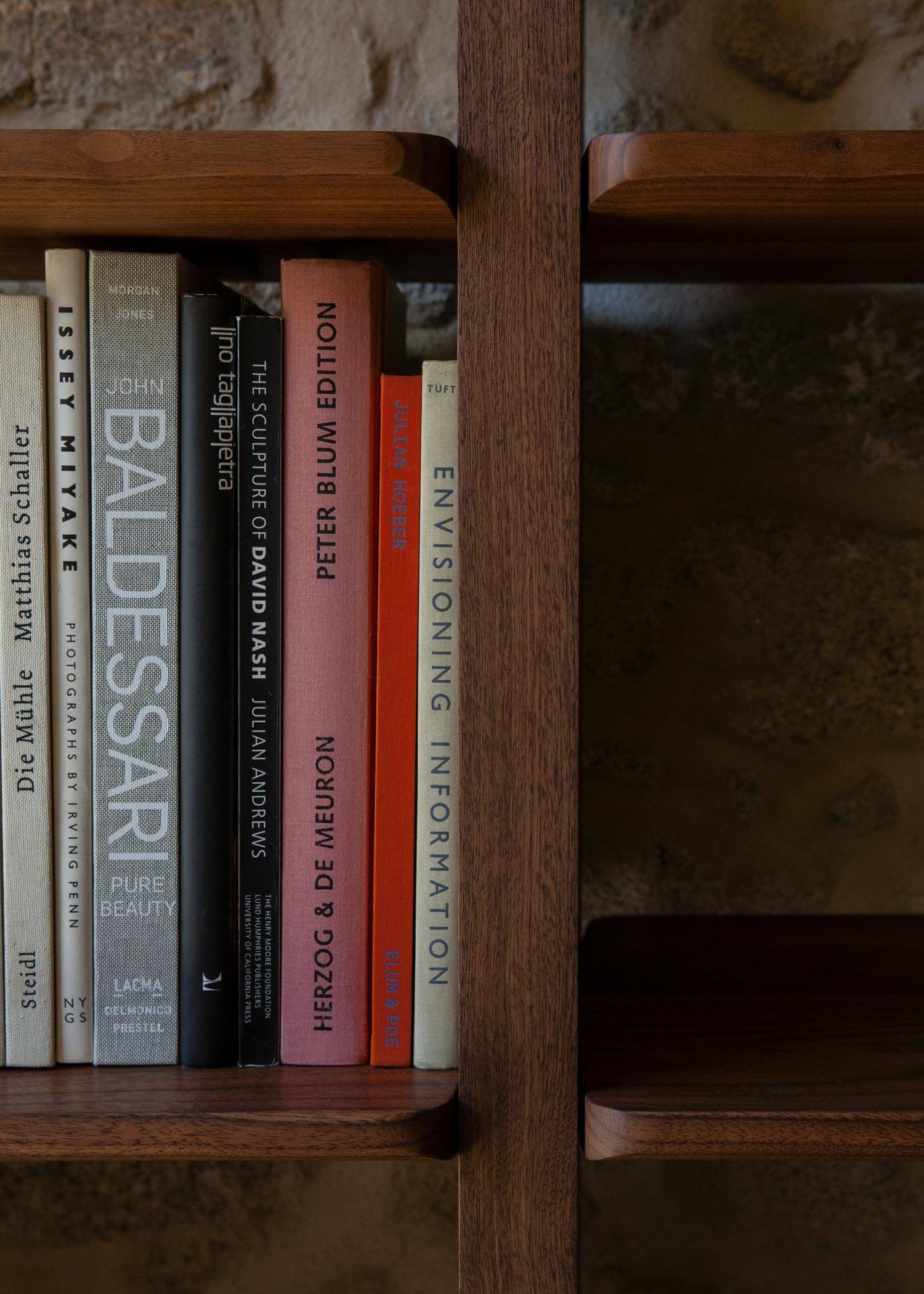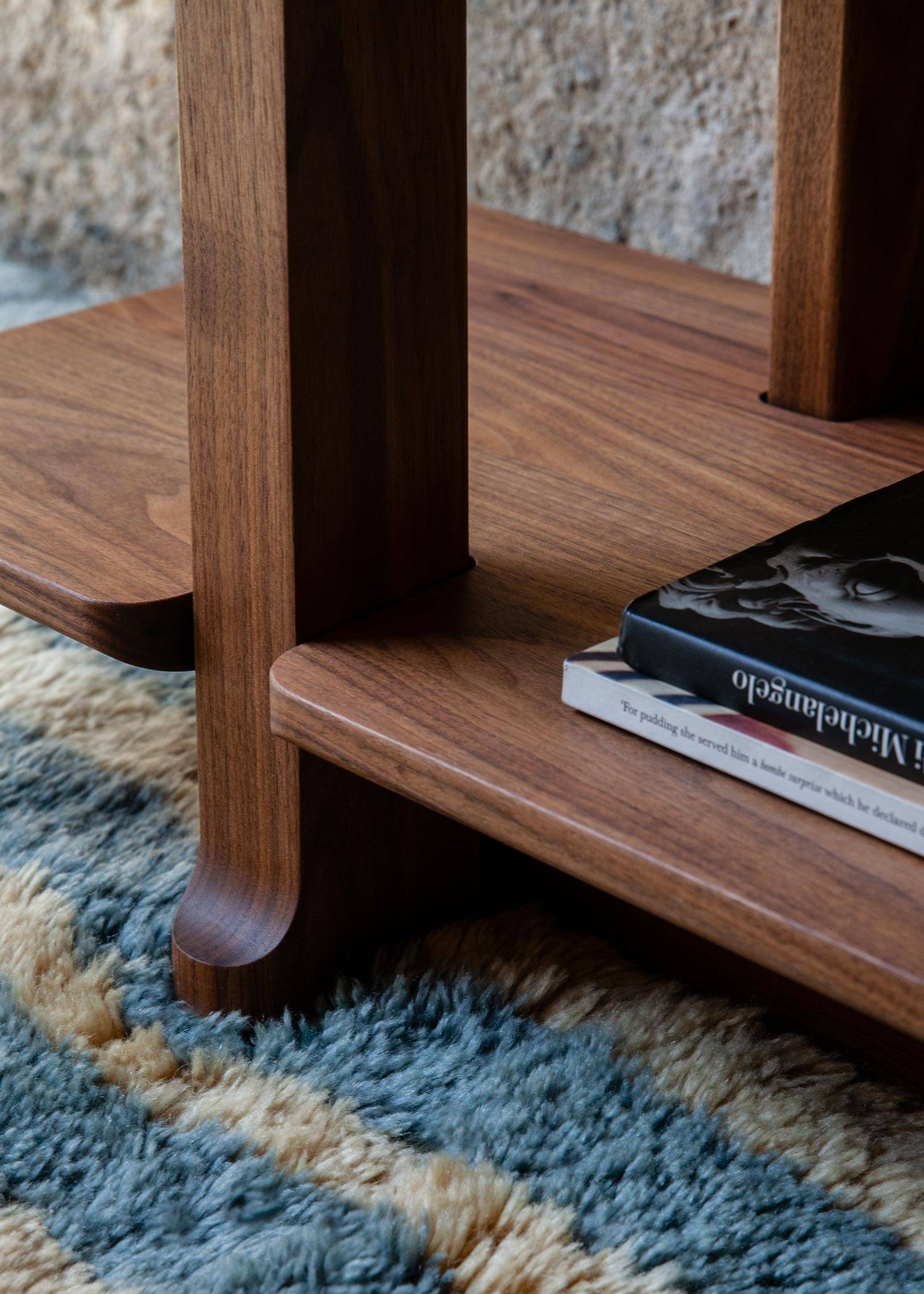 The form, made from solid wood, has detailing that amplifies the beauty of the material and its inherent tactility. Shelves have soft curves on the underside and where they meet the frame, and the frame has scooped detailing throughout.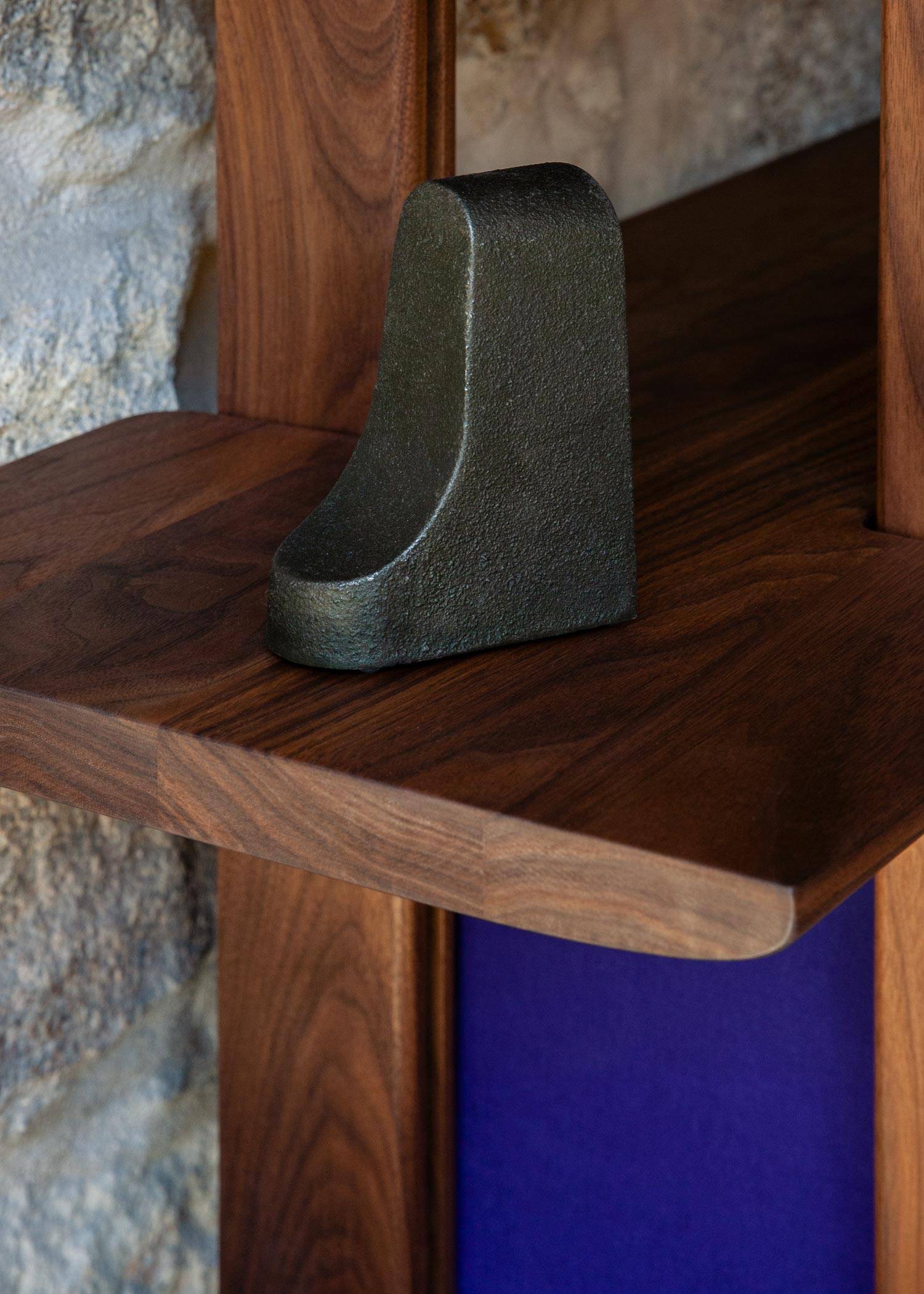 Designed for flexibility, the Twenty-Five Shelving Unit is available in a range of sizes, and, with the exception of the fixed top and bottom shelves, each shelf is adjustable with a hidden mechanism.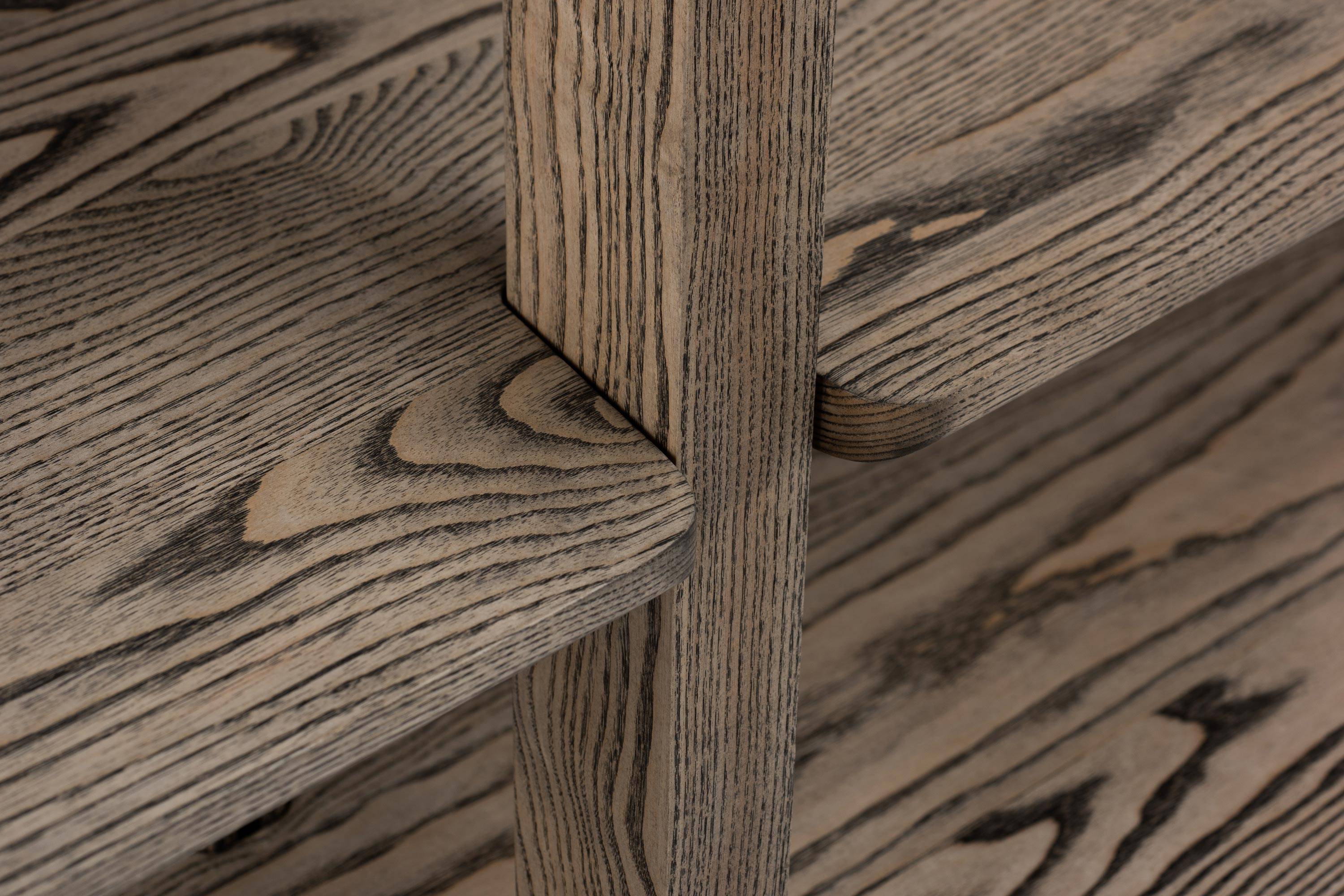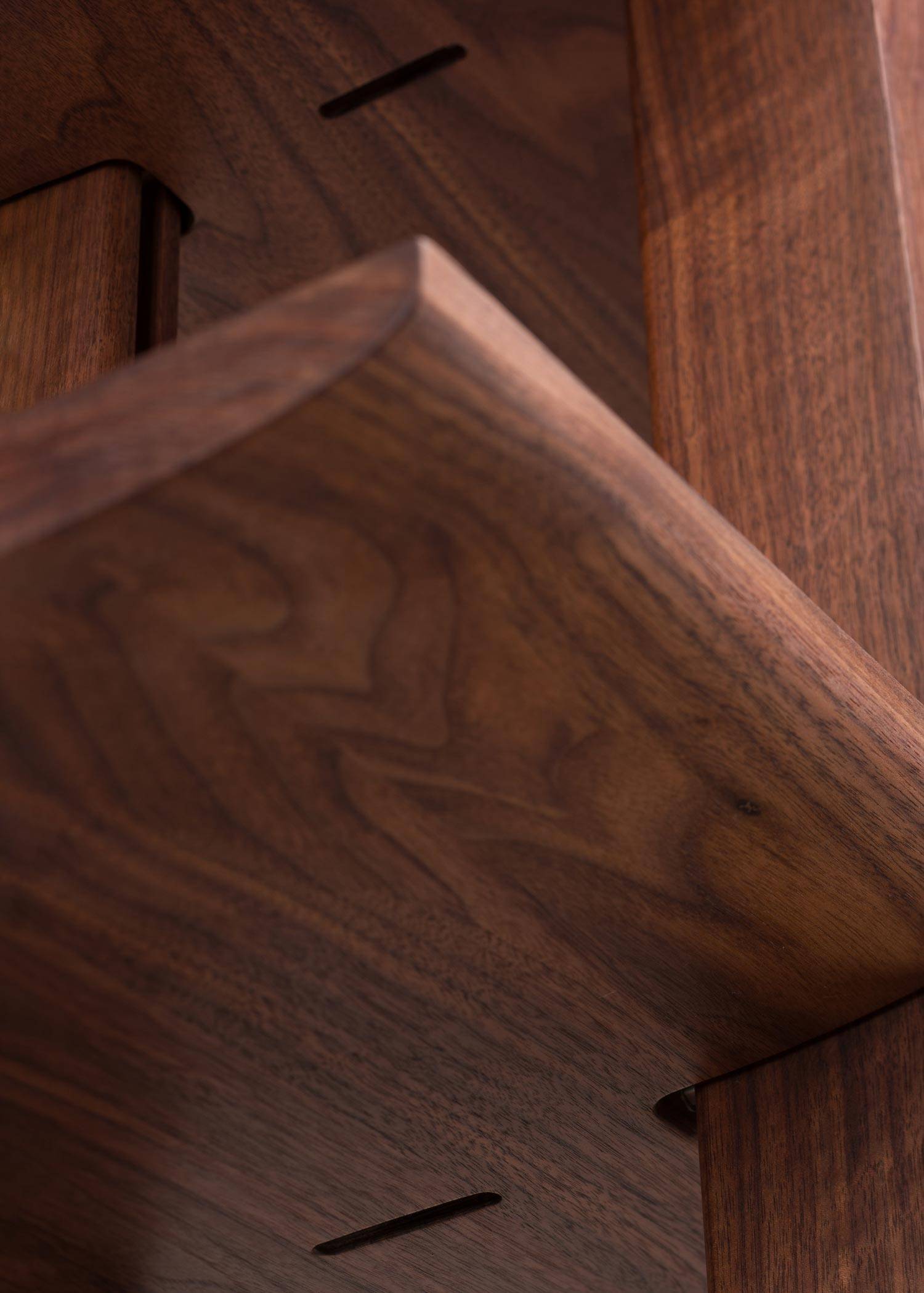 Hex keys with beautiful cork handles are stored in the base of the shelving unit, so the shelves may be easily adjusted at any time.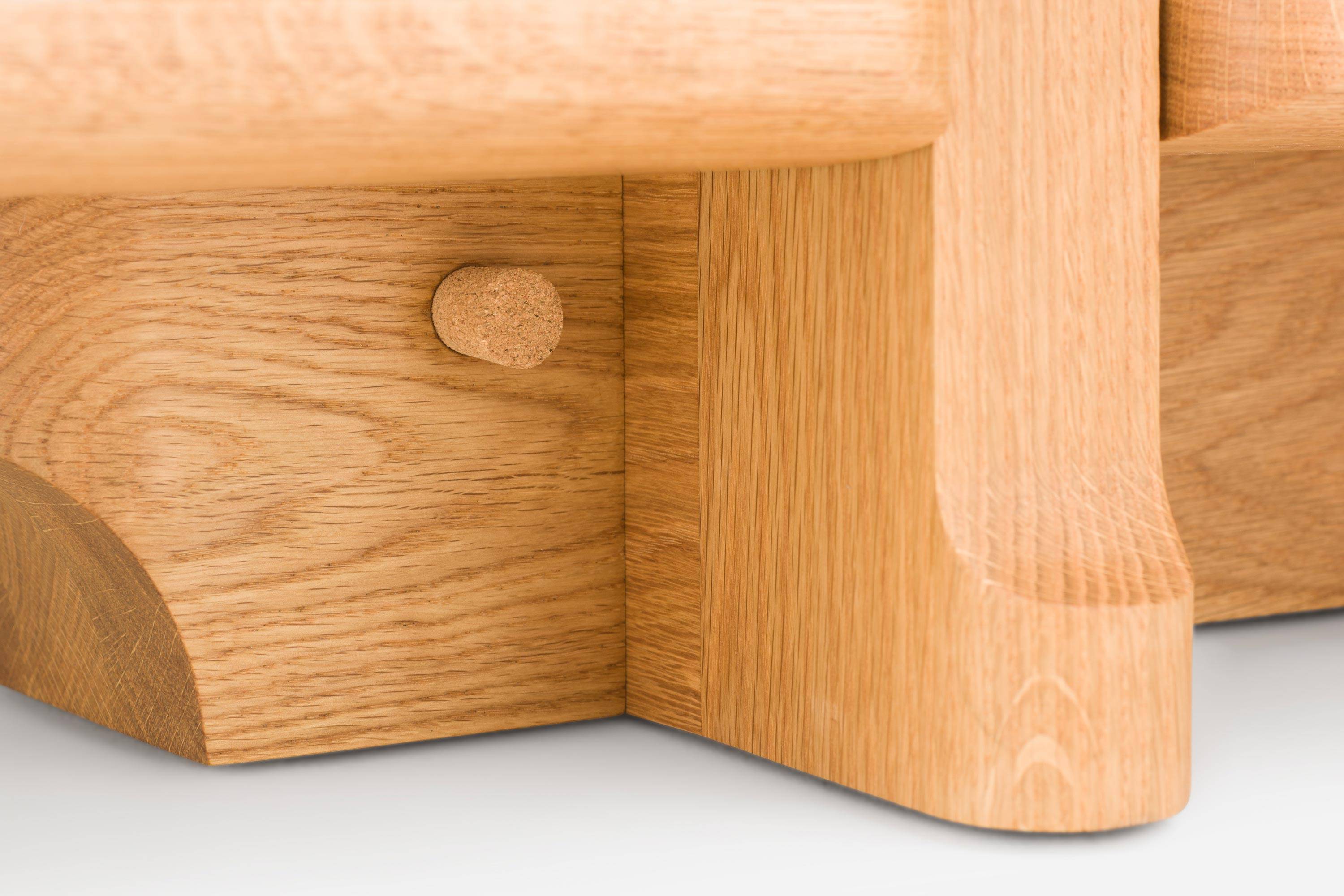 Brass brackets allow the unit to be secured to the wall.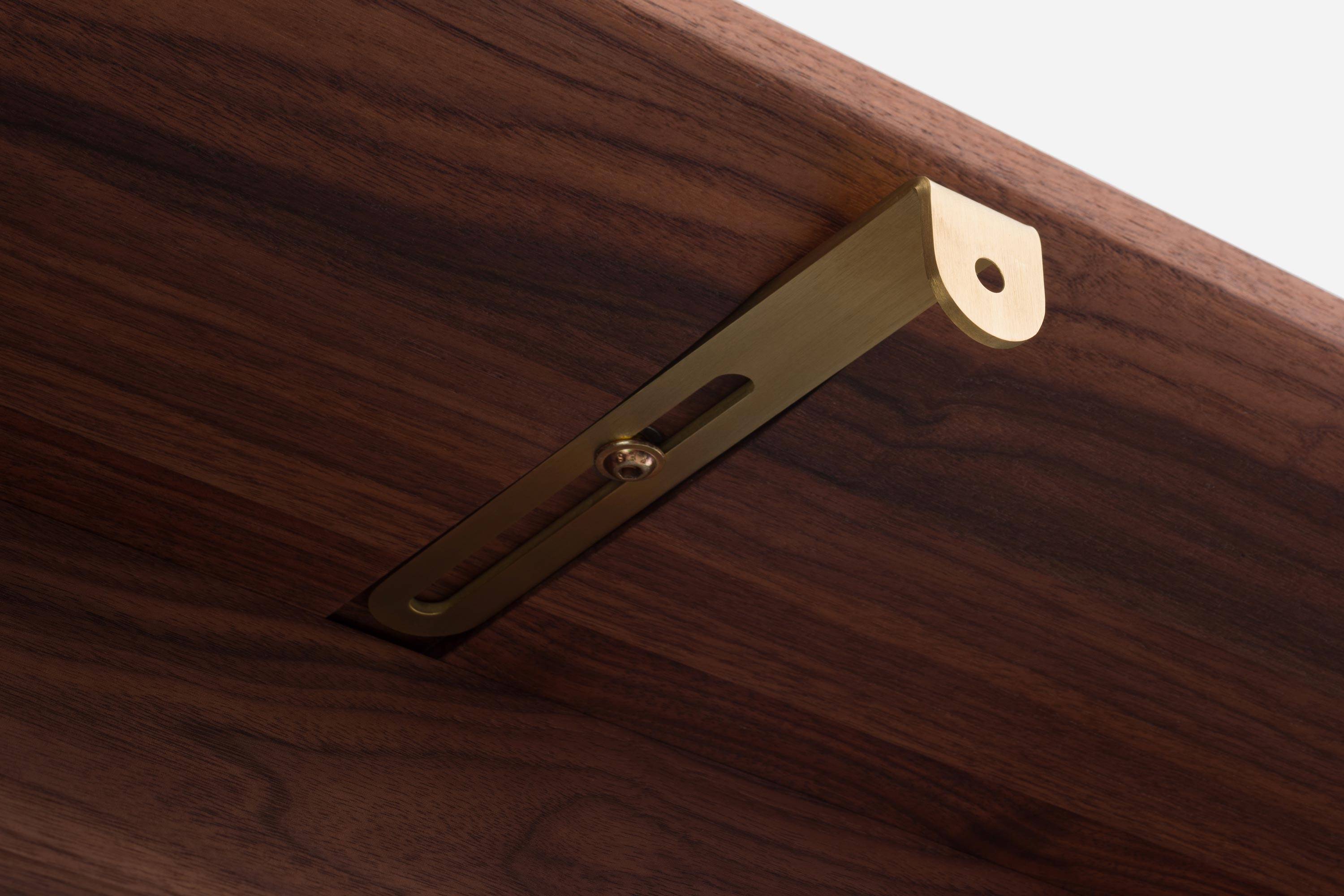 SIZES

682SV 6 shelves
W150 x D37 x H195 cm
W59 x D14 2/3 x H76 4/5 "
682SP 3 shelves
W150 x D37 x H88.3 cm
W59 x D14 2/3 x H34 4/5 "
682MQ 4 shelves
W200 x D37 x H123.3 cm
W78 3/4 x D14 2/3 x H48 1/2 "
TWENTY-FIVE DINING ARMCHAIR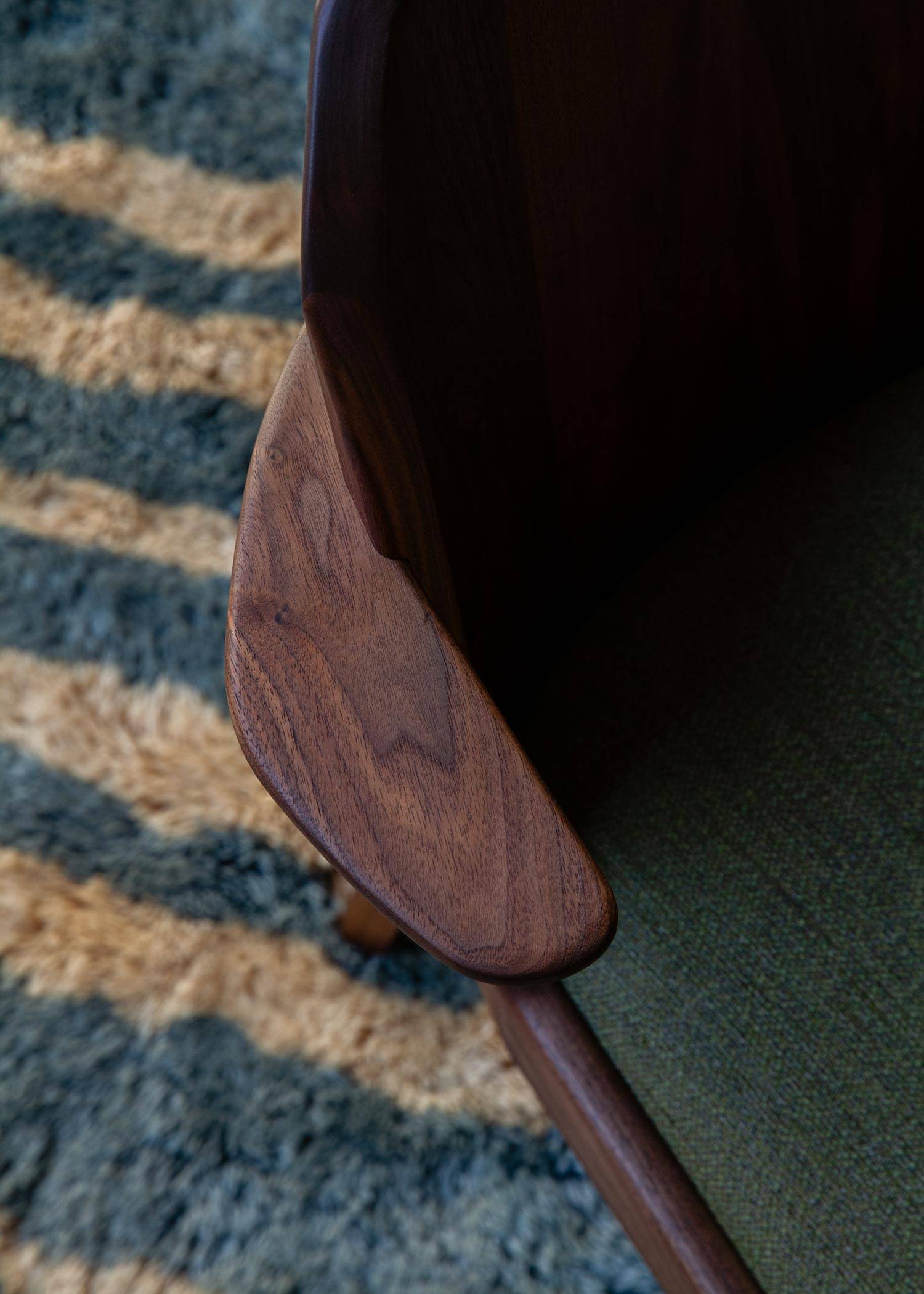 Twenty-Five is a solid wood dining chair with a form that nods to barrel making, its curved backrest made from ten components carved and joined.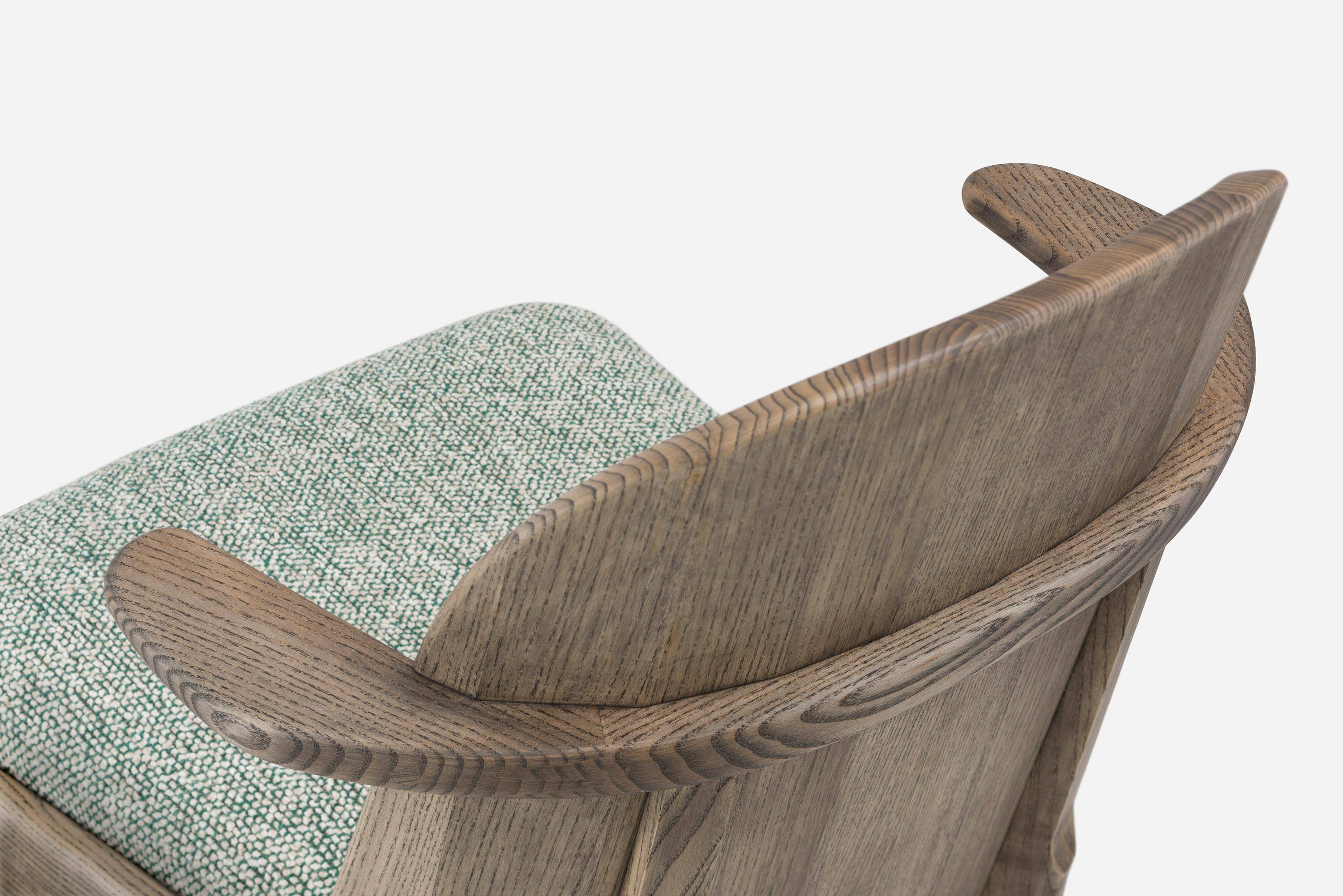 Shortened armrests allow for relaxed comfort and more flexible sitting positions within the chair.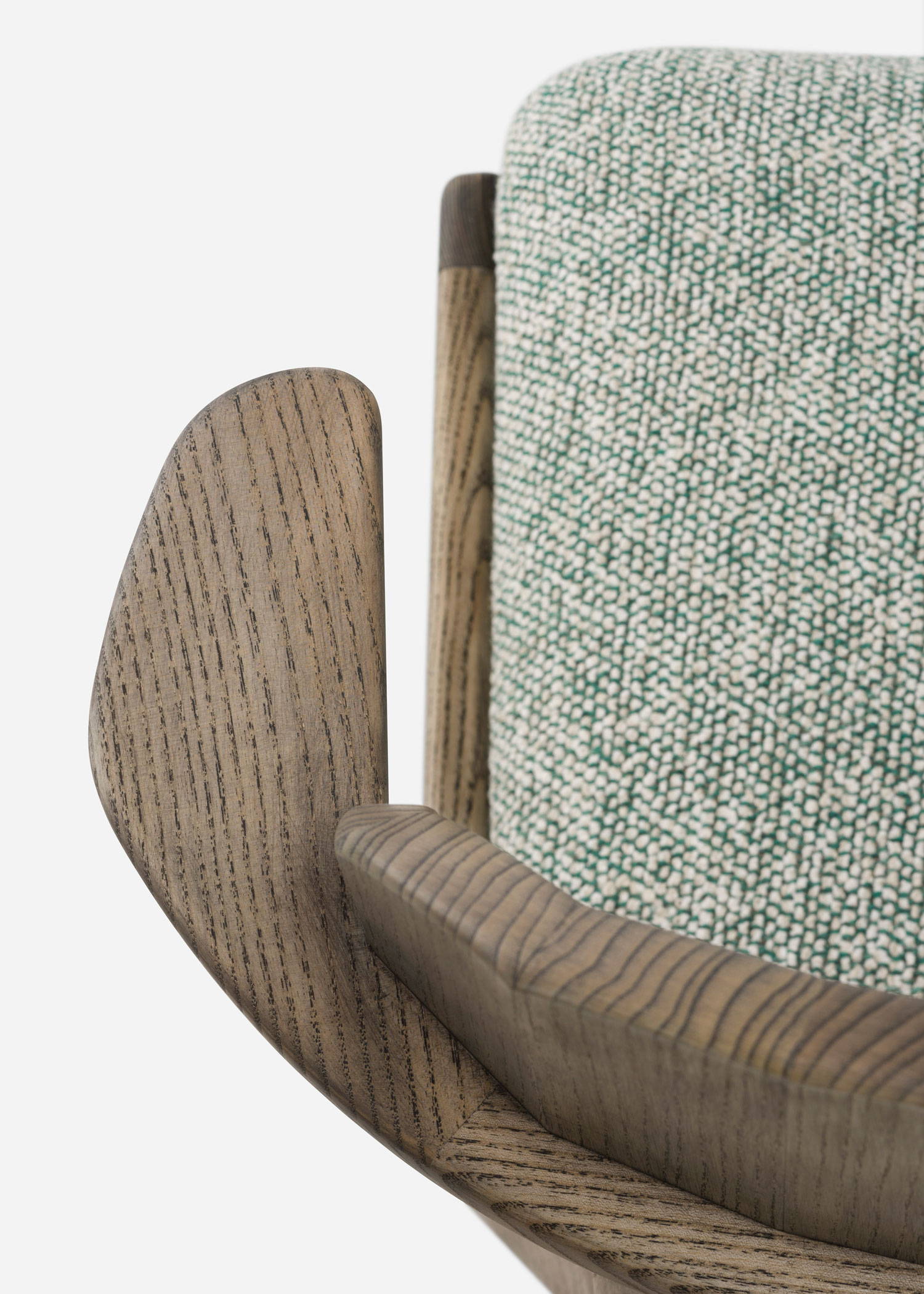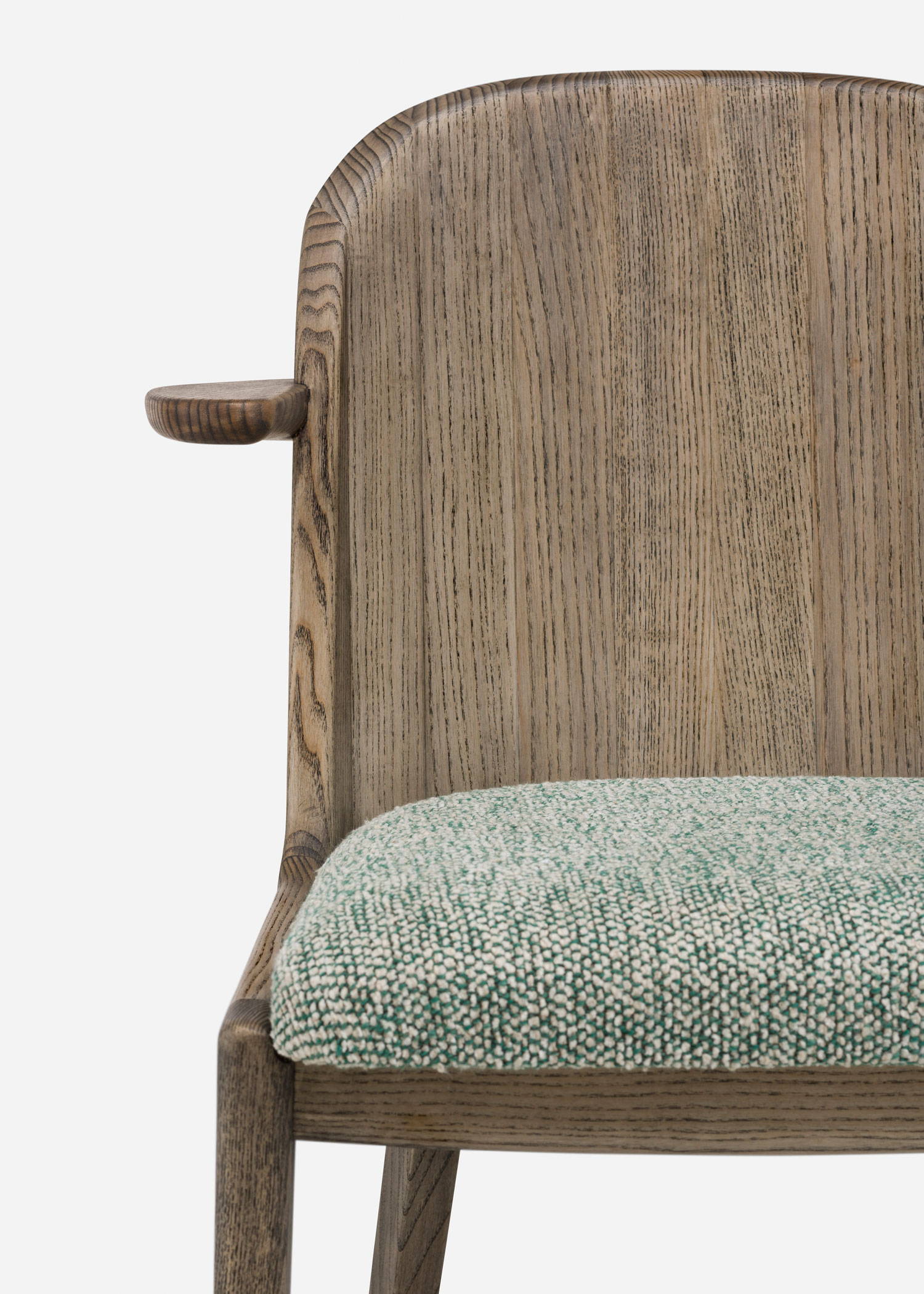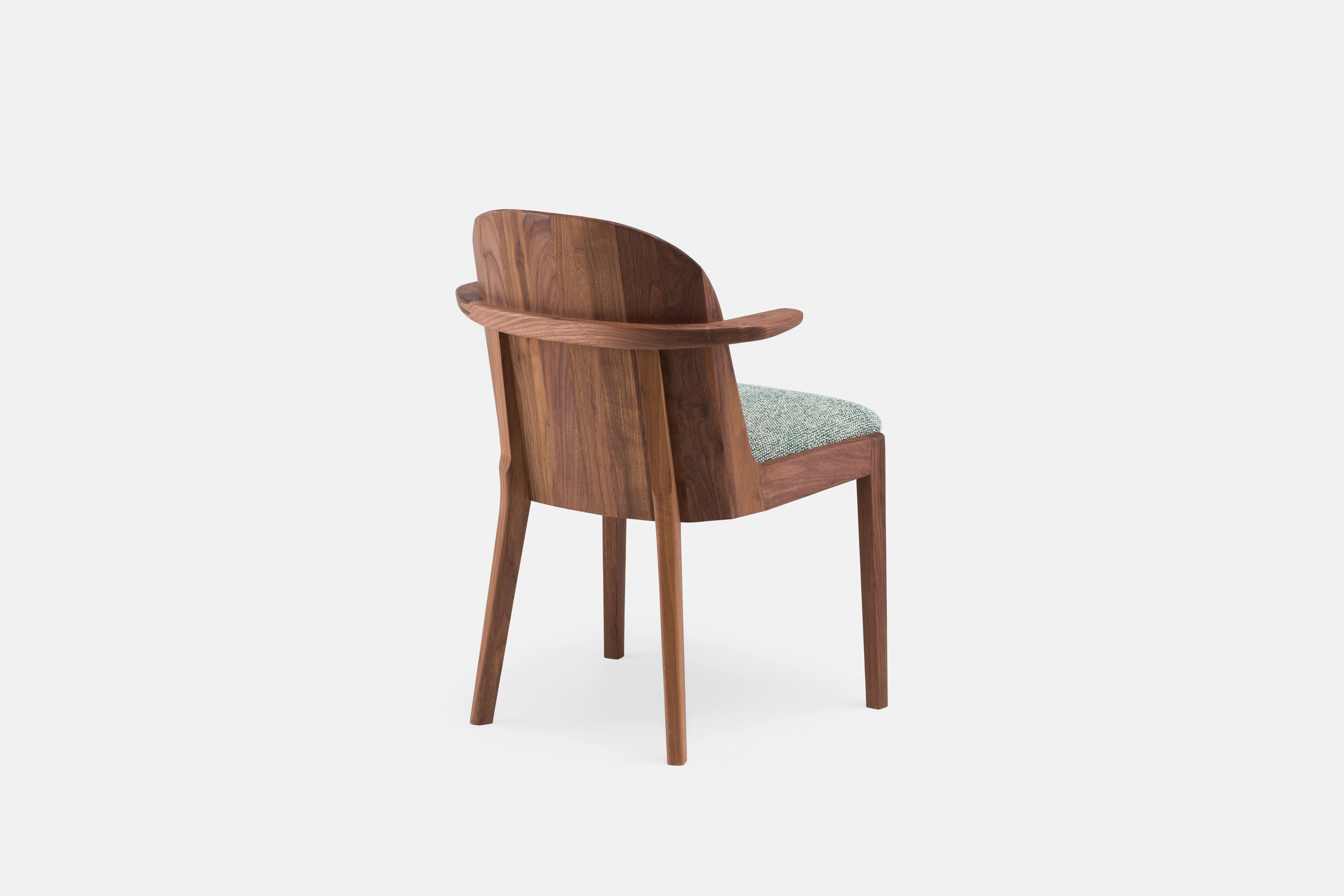 The design reflects both Scandinavian and Portuguese influences, realised in premium solid wood and luxurious upholstery.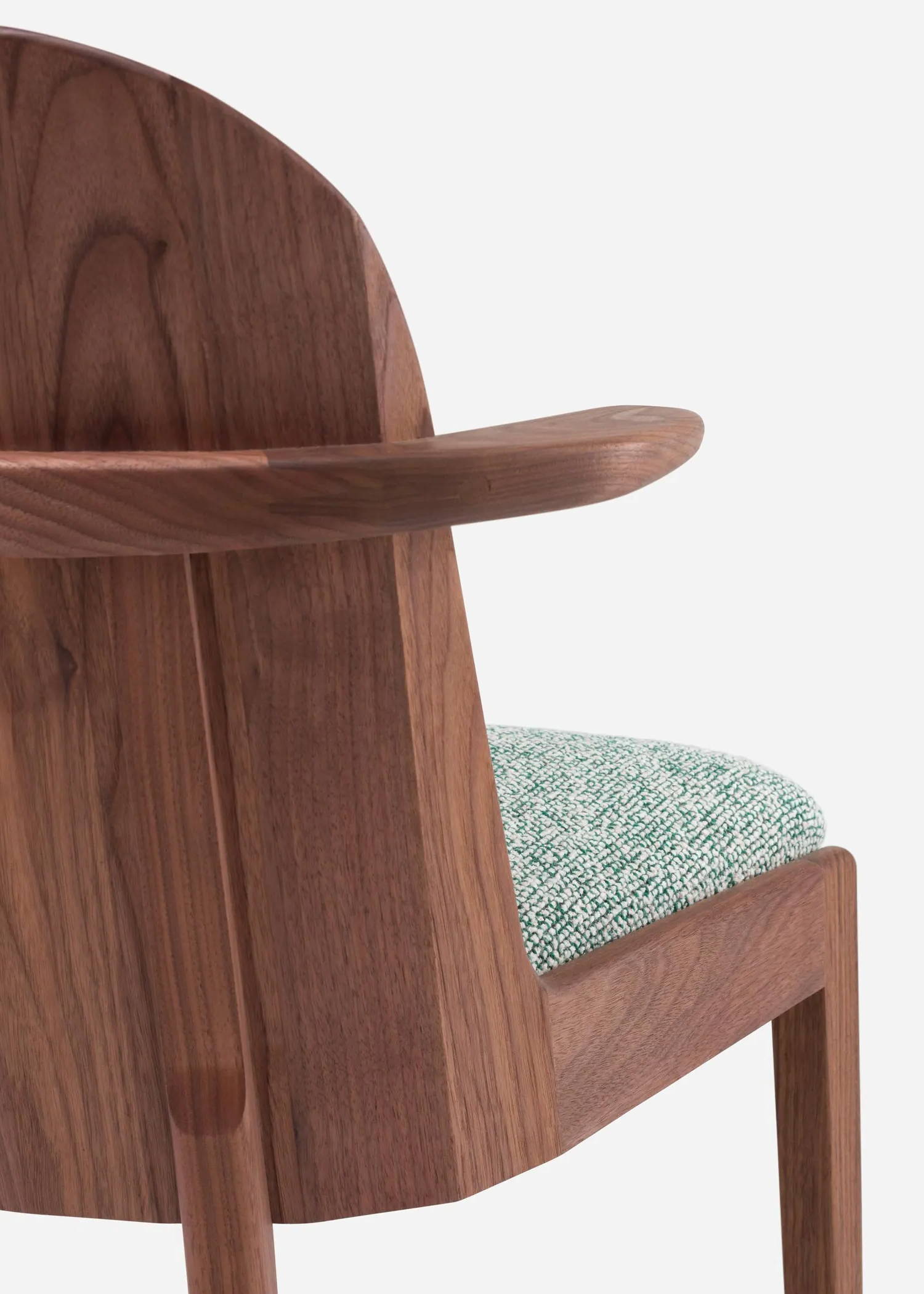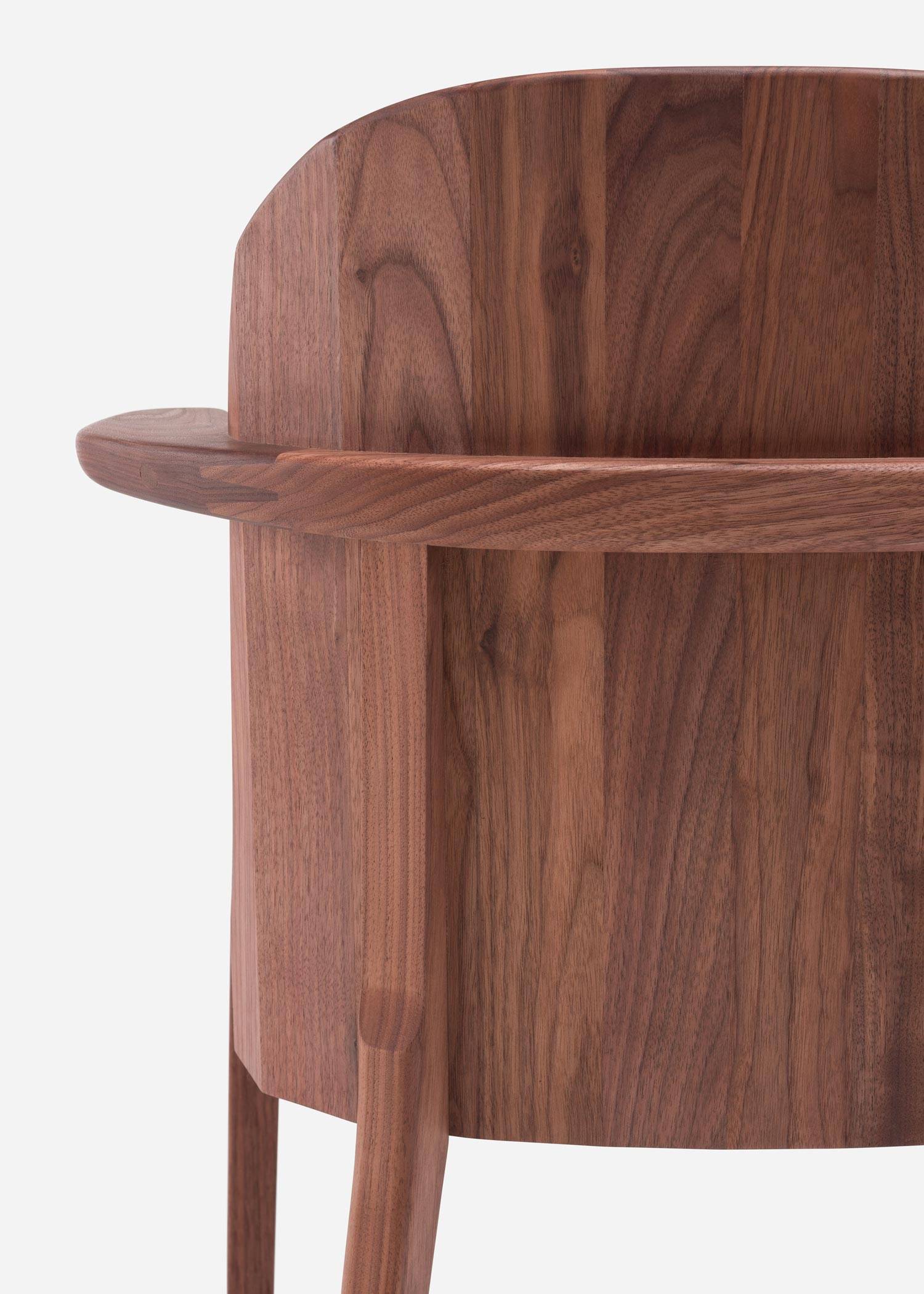 Twenty-Five is available upholstered in our standard range of fabrics, or in a special edition Manta Alentejana, a traditional blanket from the Alentejo region of Portugal with a heritage reaching back over a century.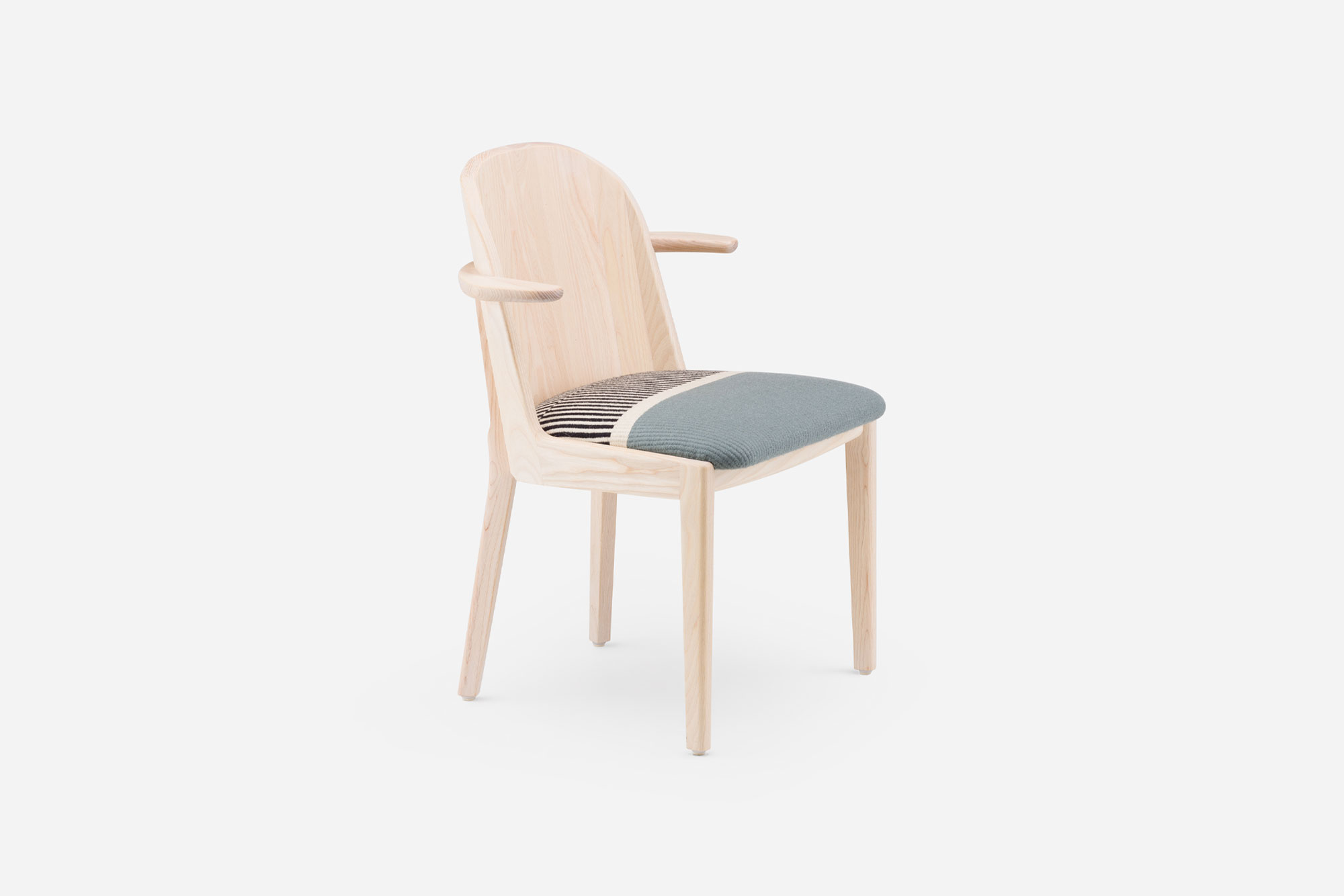 The pattern and colours of this special textile, Manta Gil, were custom-designed and traditionally woven by artisan blanket-weavers.
The alignment of the pattern across the chair was selected to achieve the most aesthetically pleasing composition.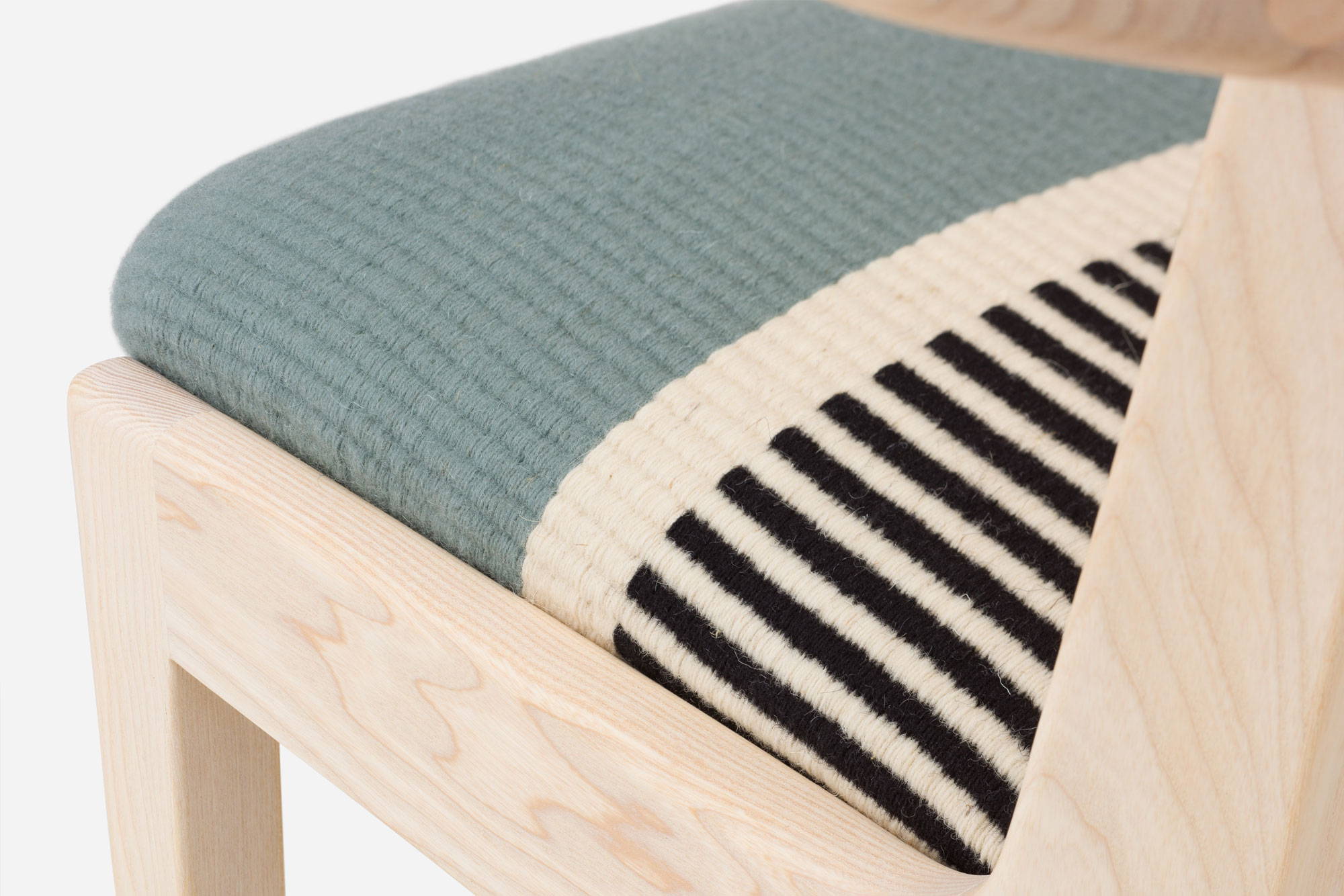 SIZE
W56 × D52 × H80cm
W22 × D20 1/2 × H31 1/2 "