Designed by Luca Nichetto
Sela dining chair, designed by Luca Nichetto, reflects a passion for woodworking, with a tactile timber form with beautiful joinery.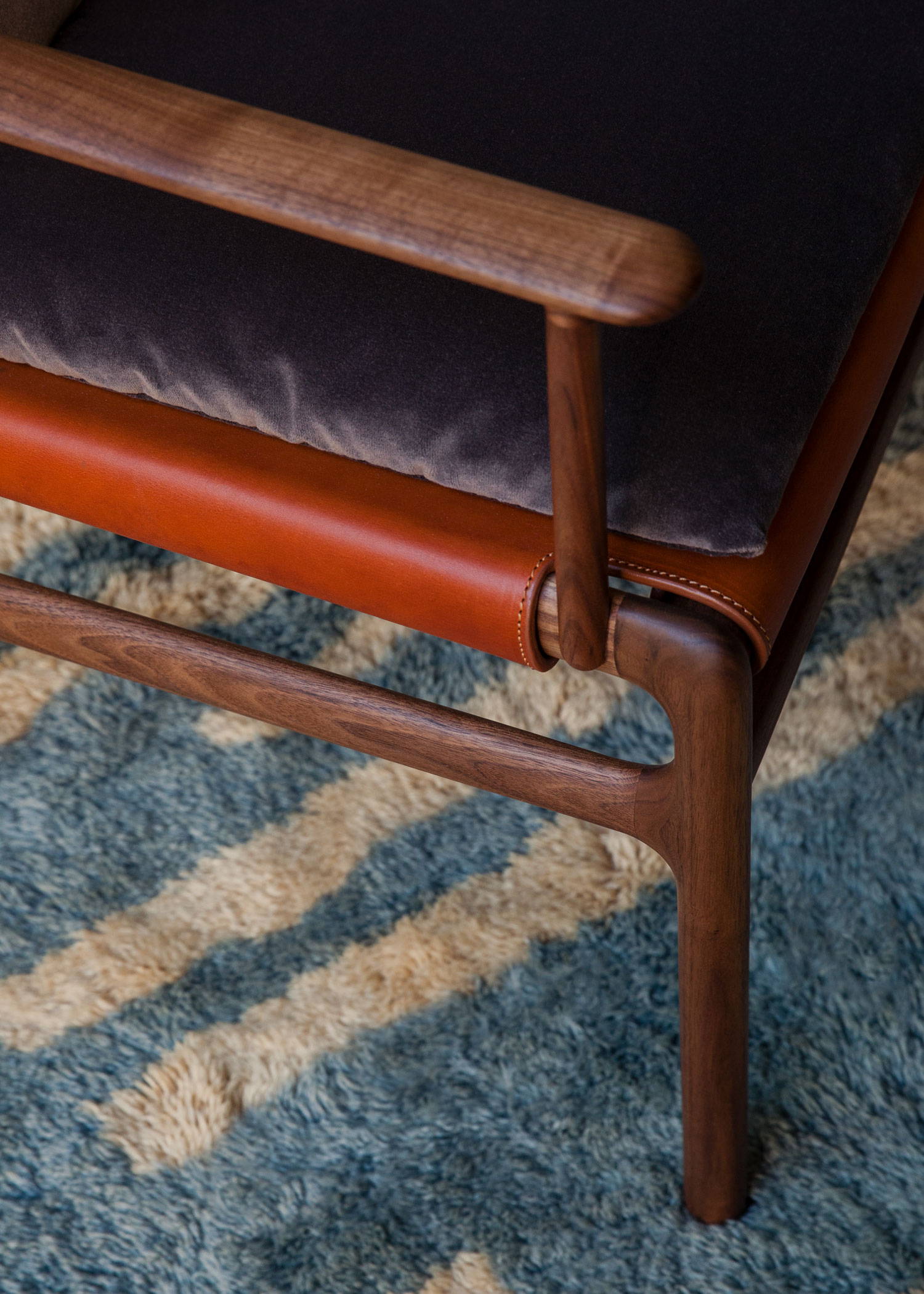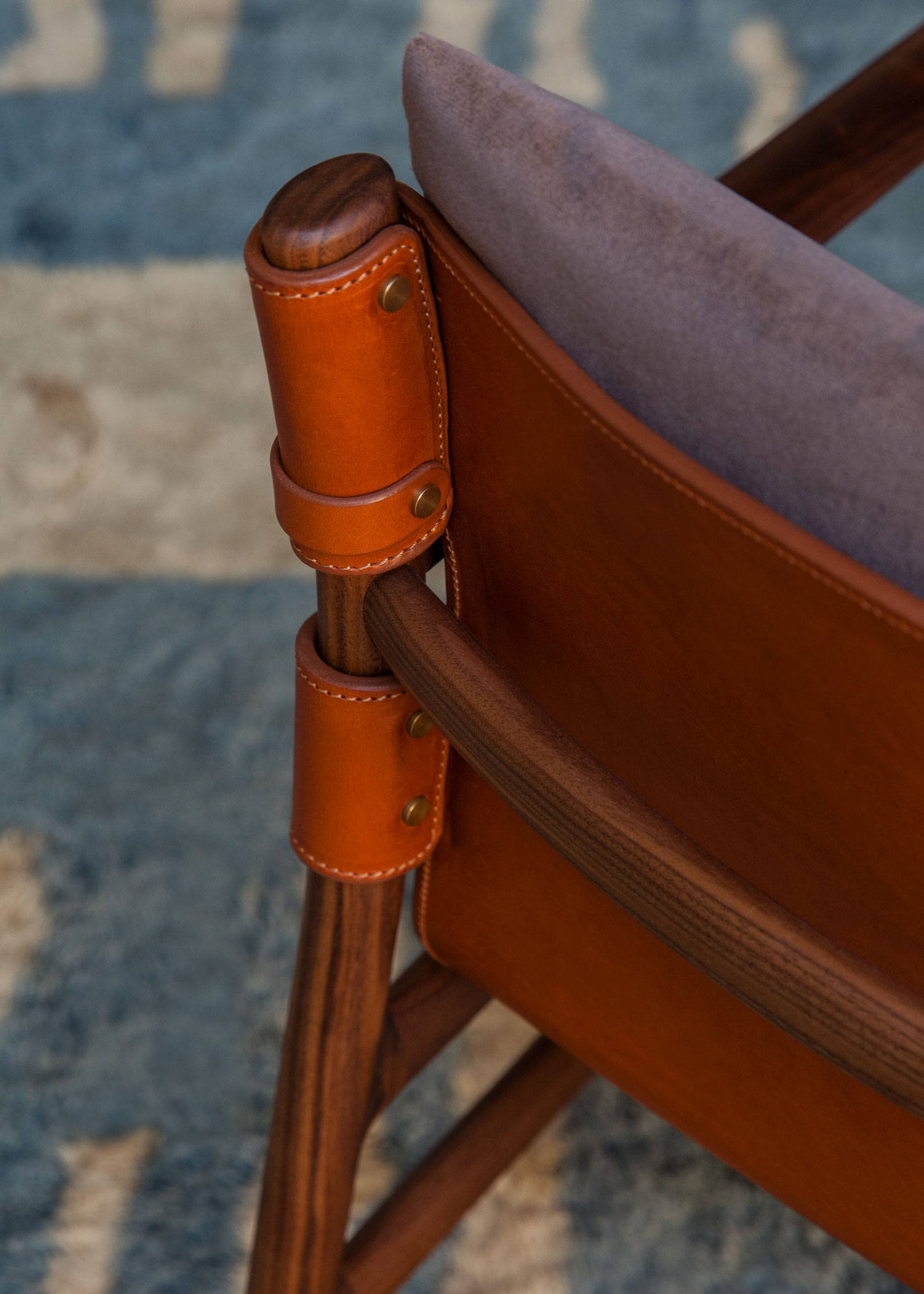 An exquisite leather seat, custom made by a Portuguese saddler, is suspended from the chair frame, then softened with upholstered cushions. Sela boasts an ageless appearance with a contemporary edge; the perfect blend of natural elements, craftsmanship, and timeless appeal.
It is available as an armchair or armless.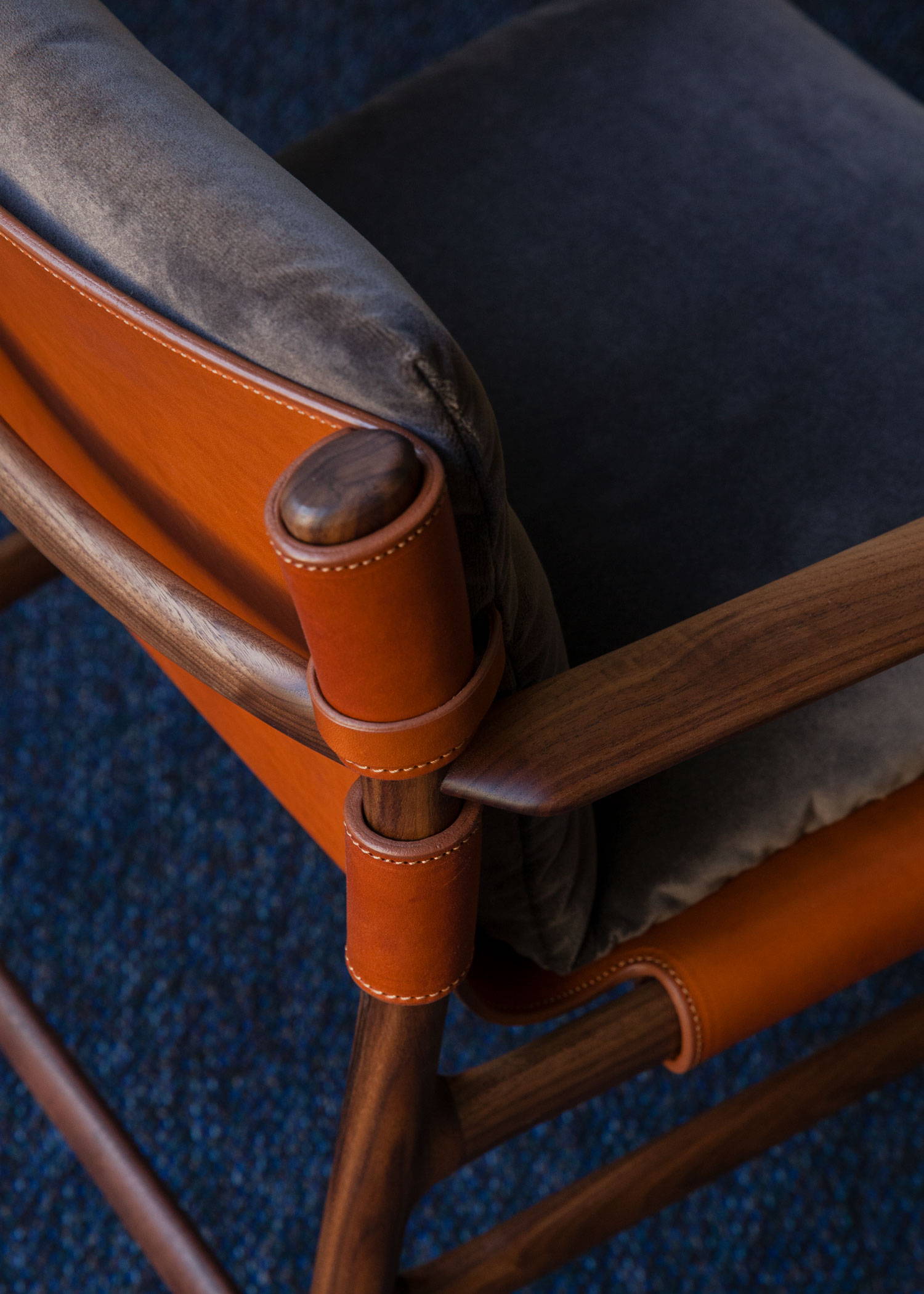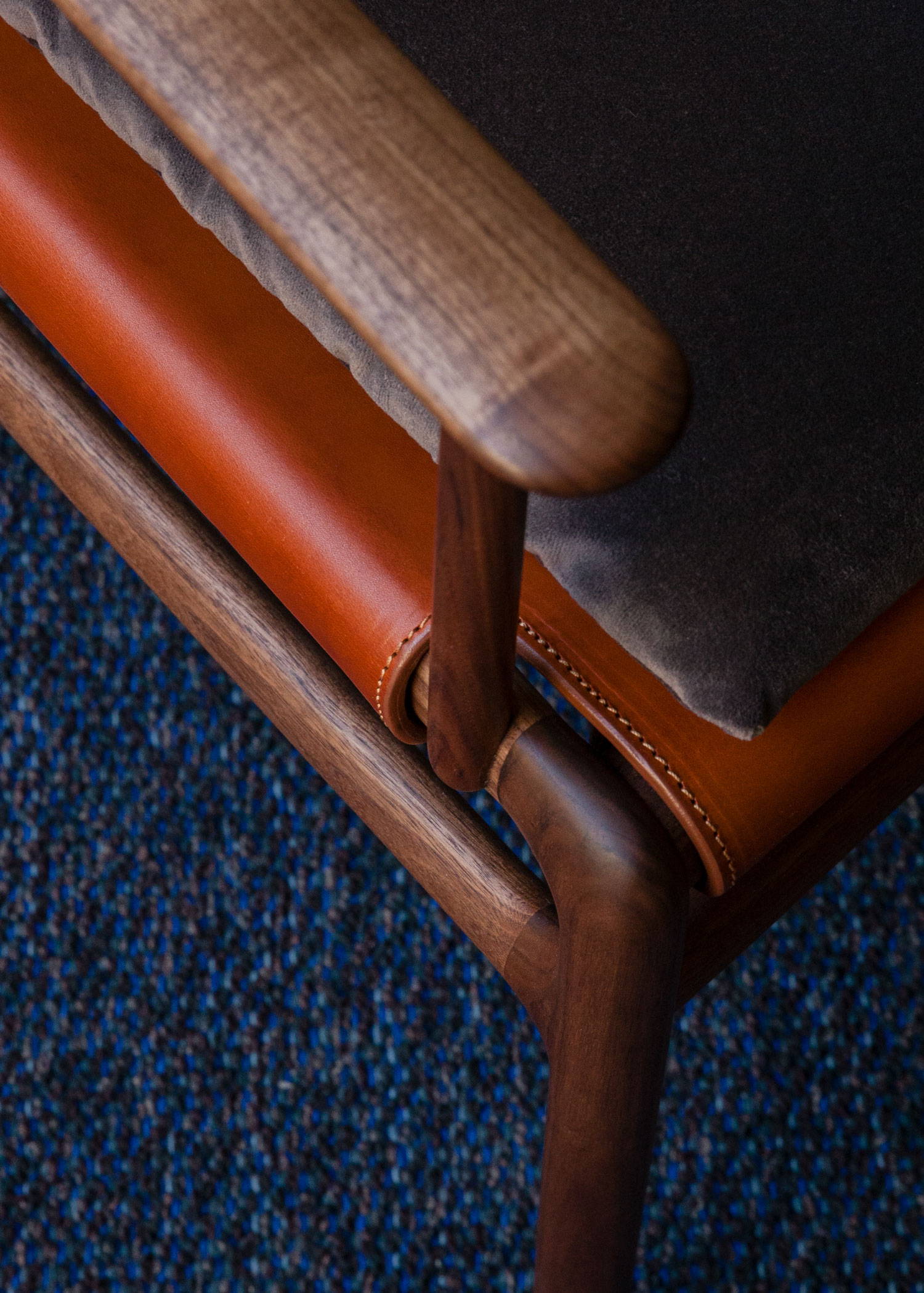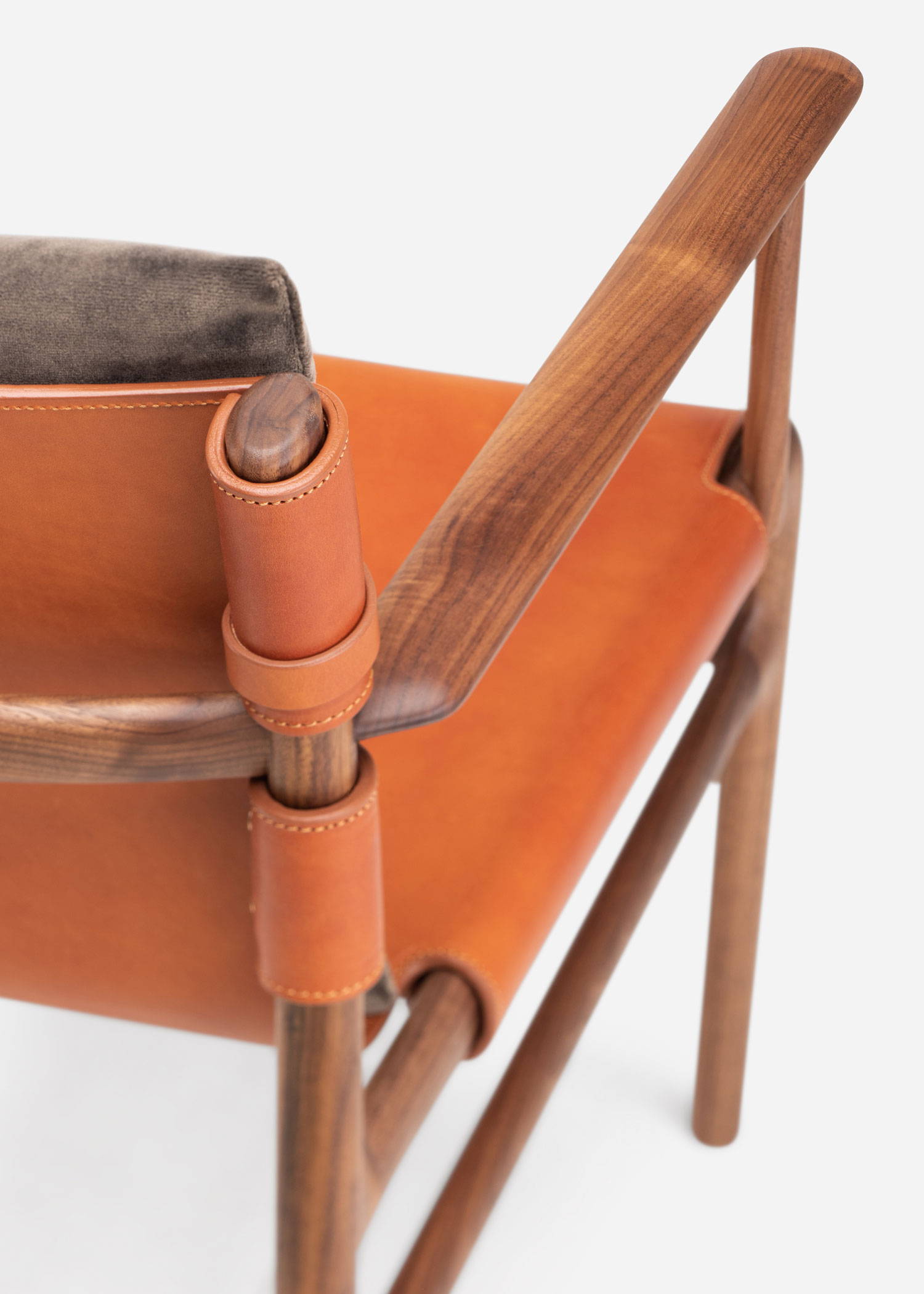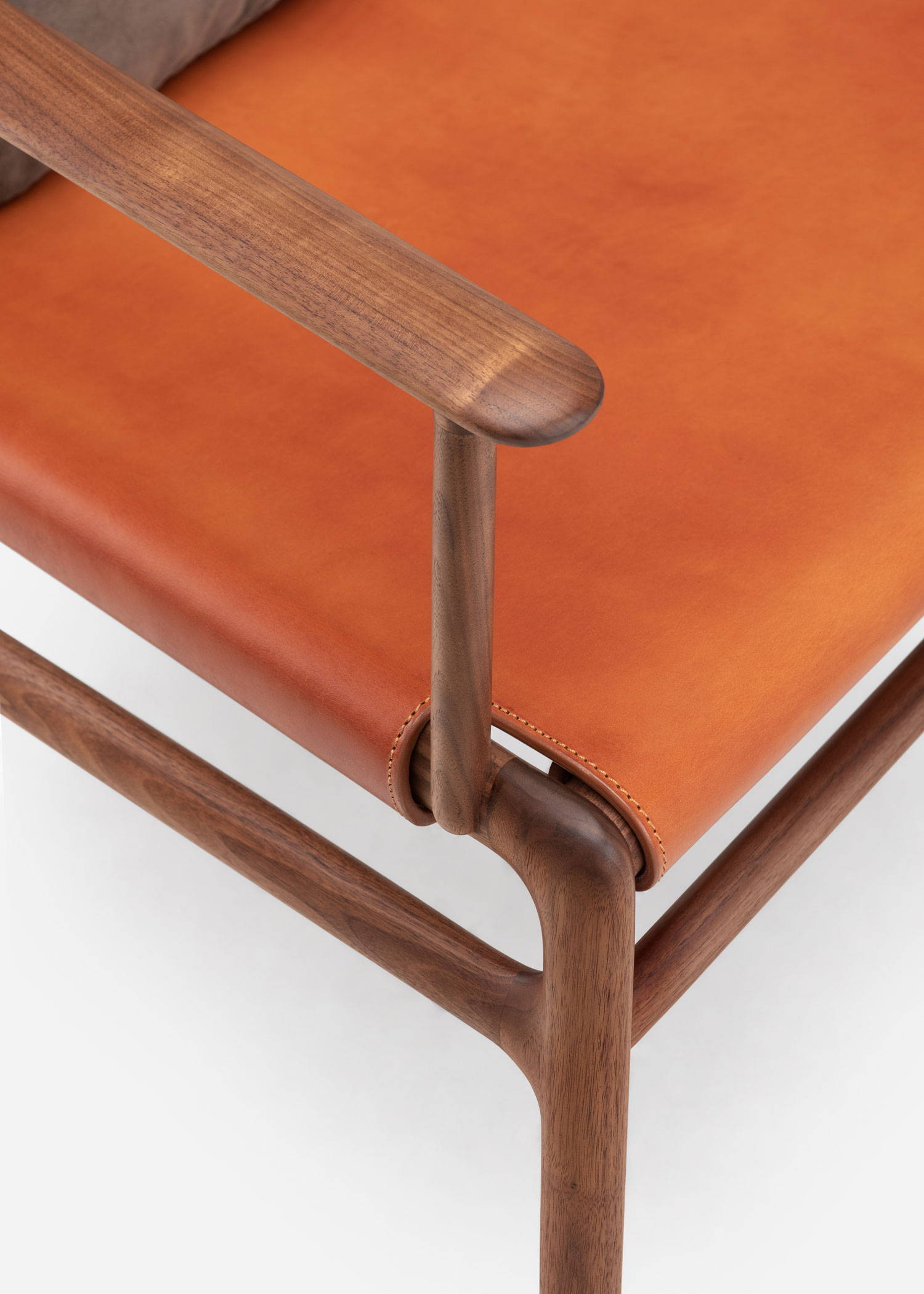 Available with a seat and back cushion for extra comfort, or with a back cushion only to showcase the leather seat.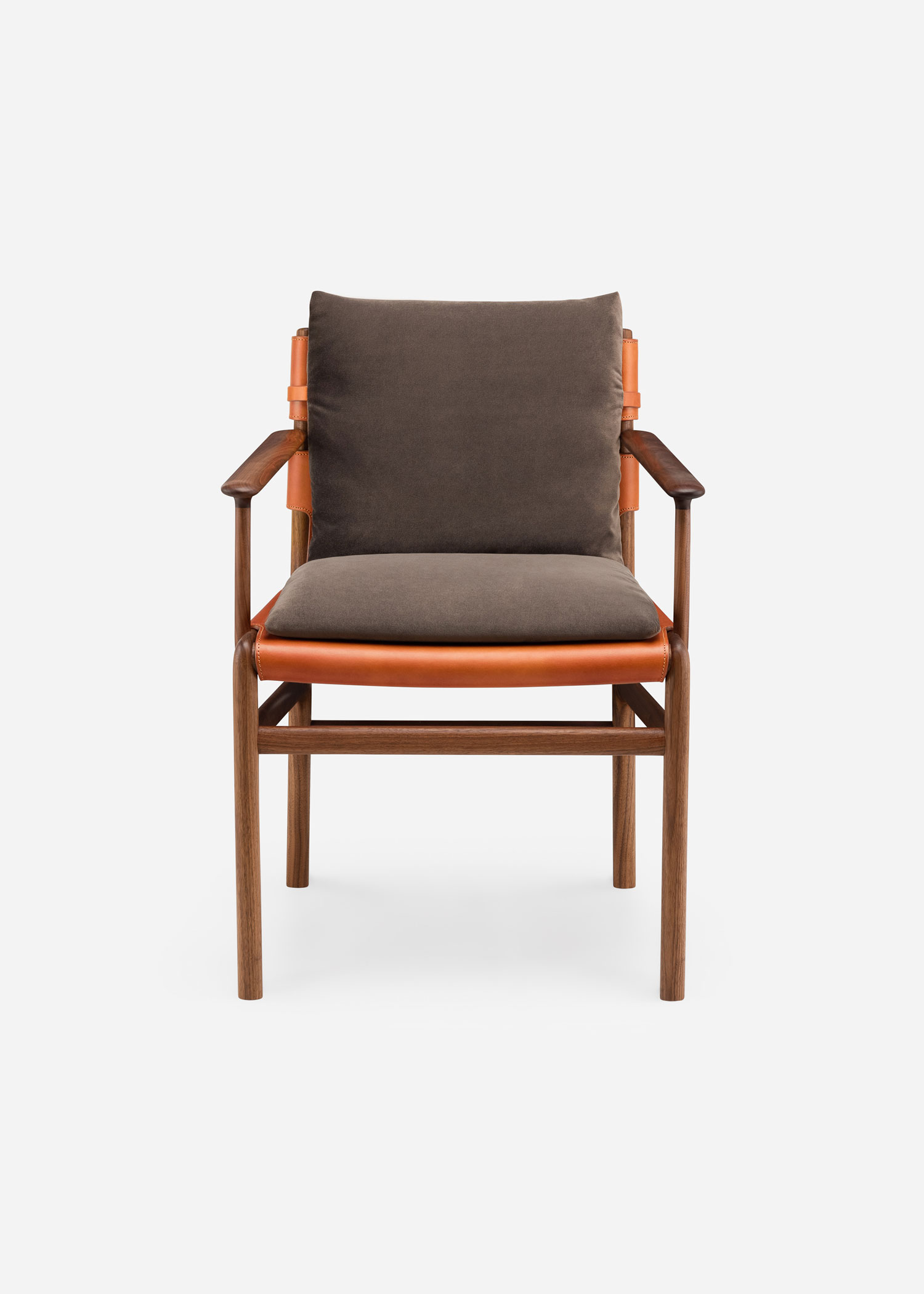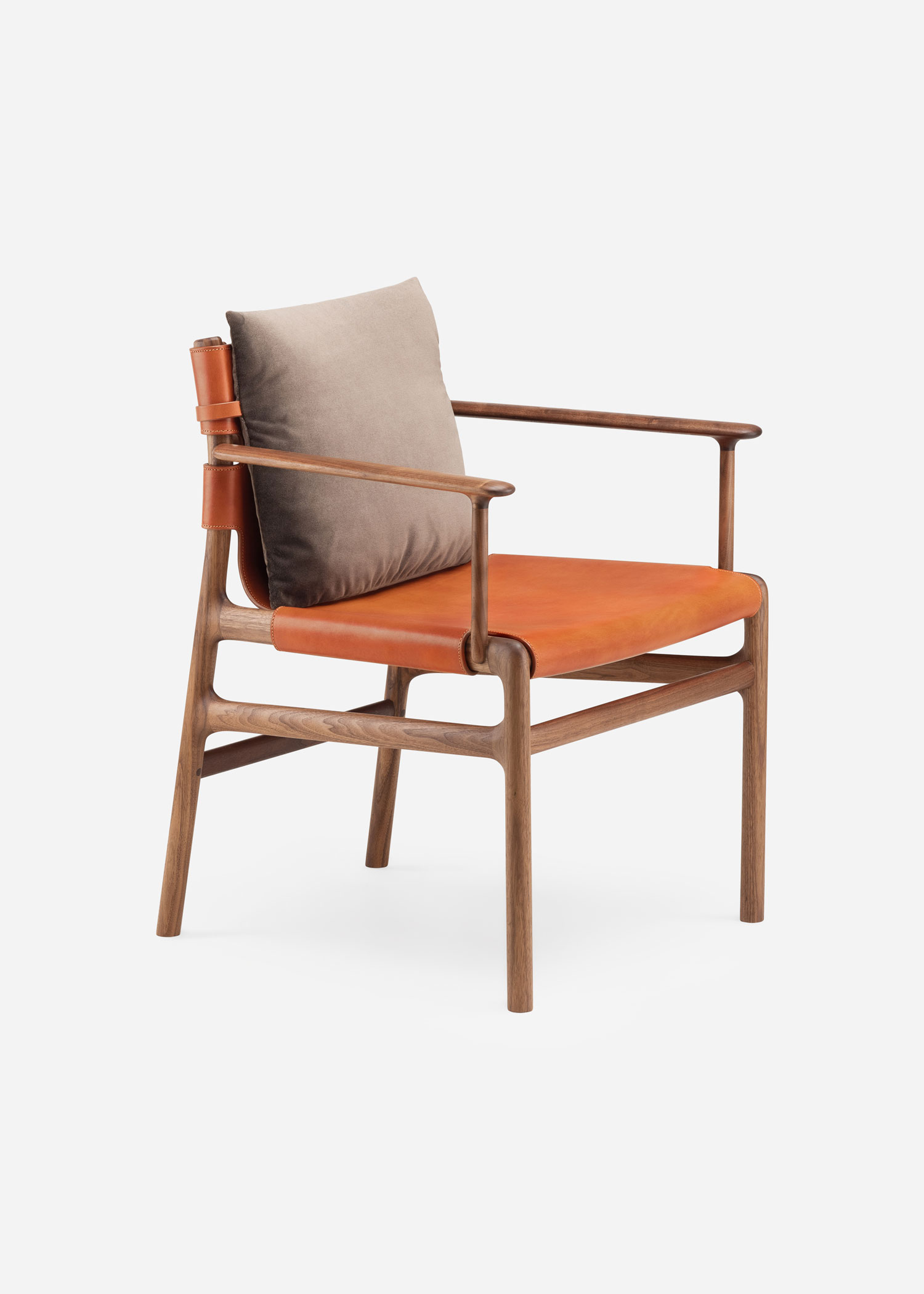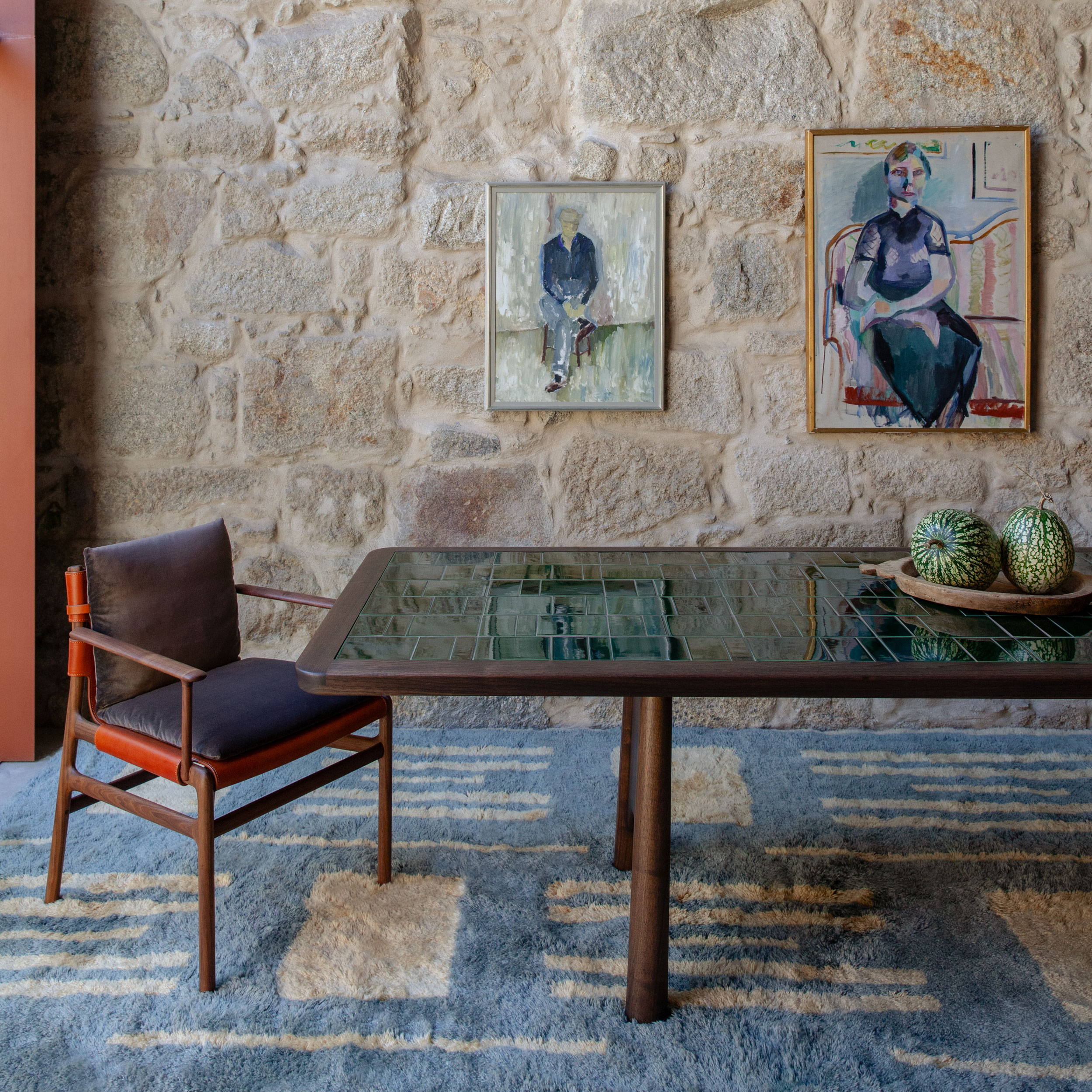 Sela Dining Armchair shown with Twenty-Five Dining Table.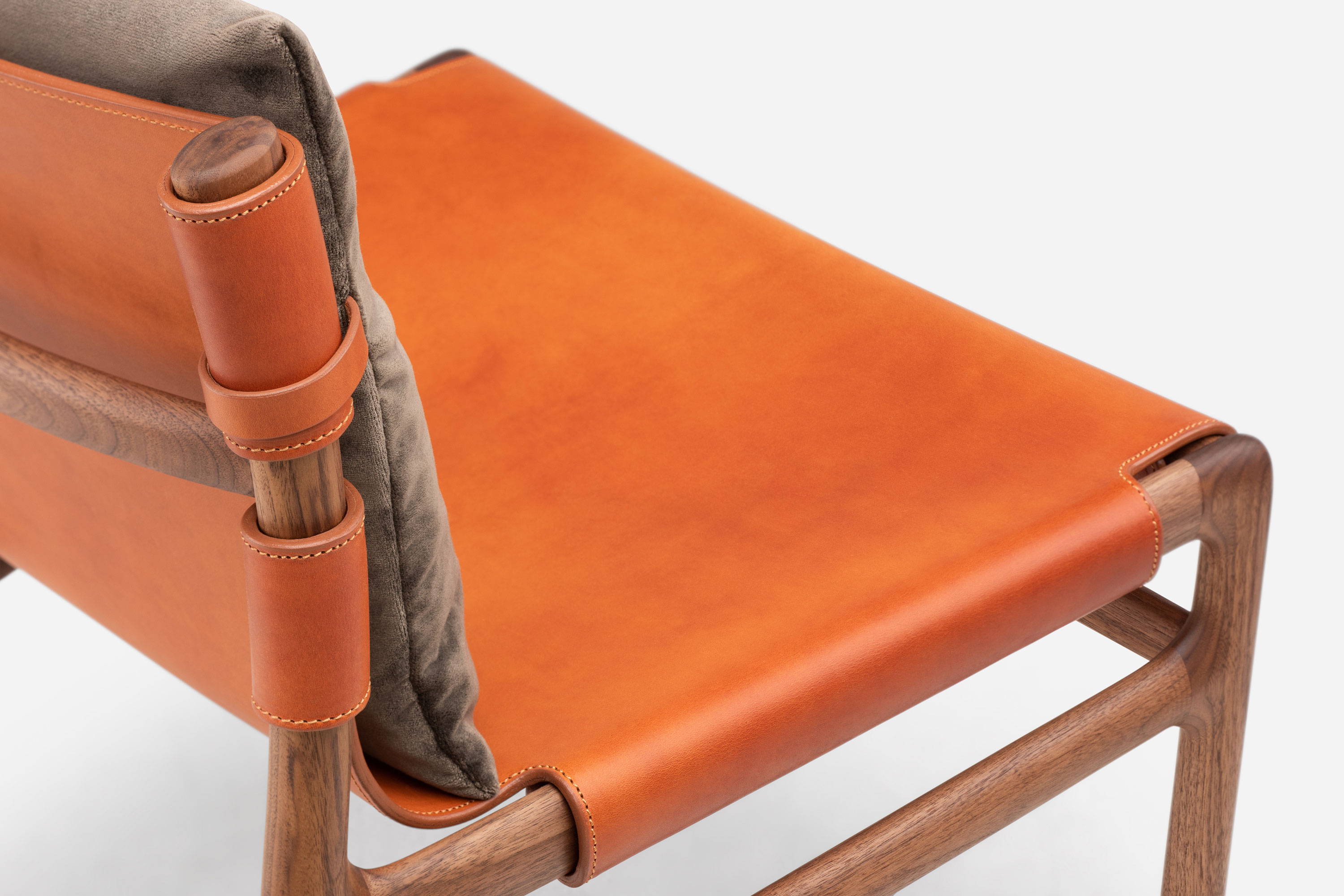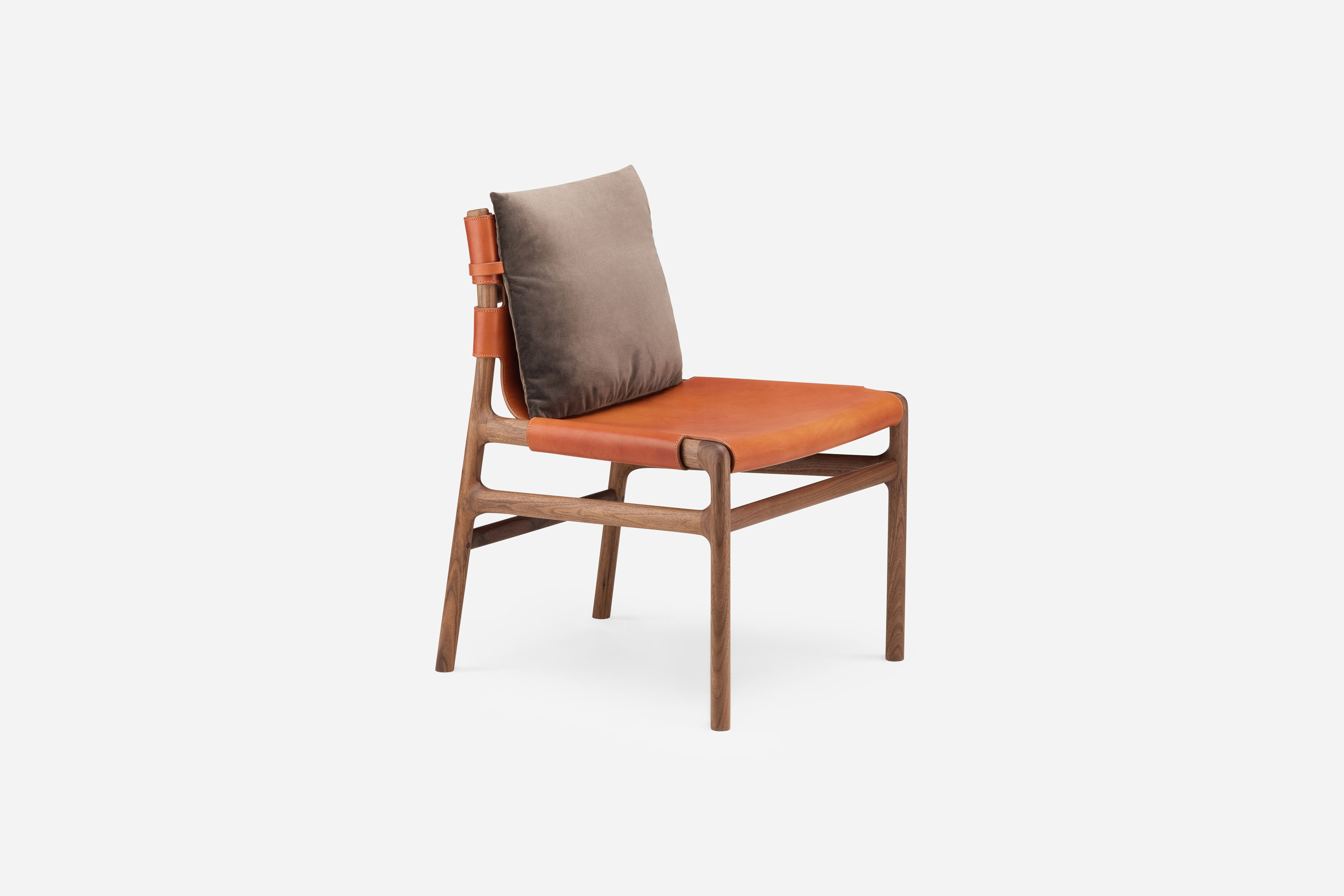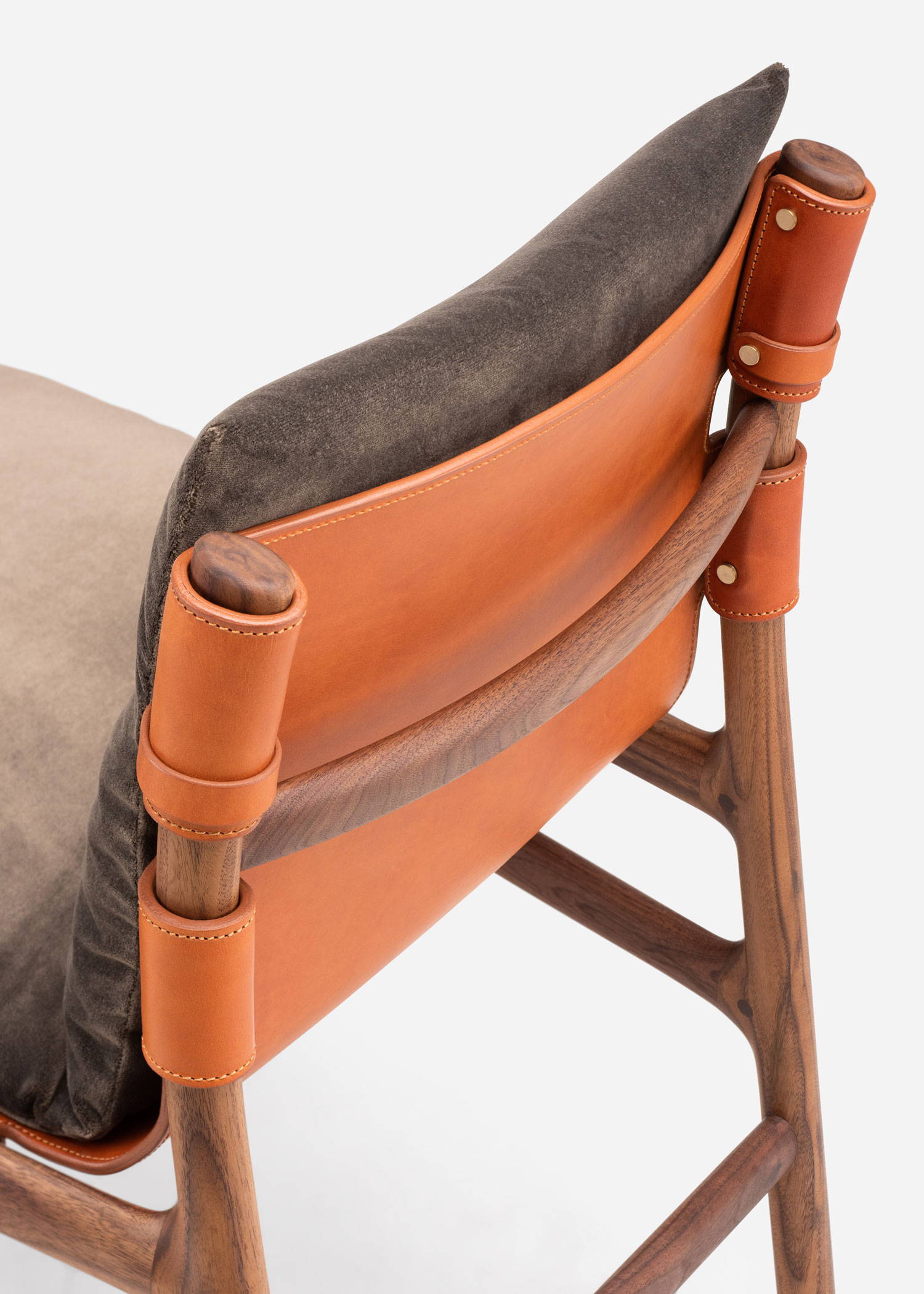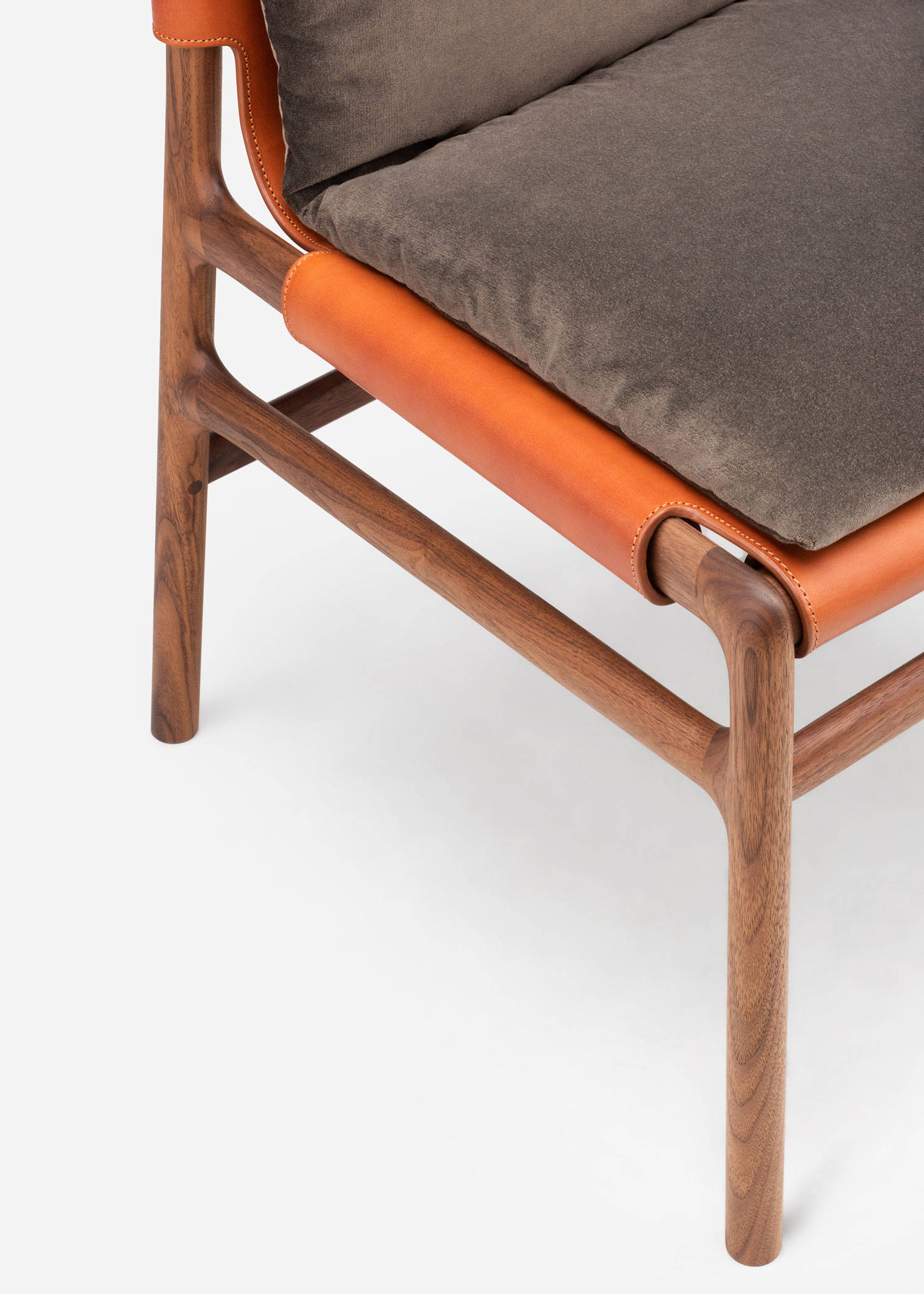 SIZE - ARMCHAIR
W60 x D61.5 x H79 cm, seat height: 46.5cm
W23 2/3 x D24 1/4 x H31", seat height: 18 1/3"

SIZE - ARMLESS
W56.7 x D61.5 x H79 cm, seat height: 46.5cm
W22 1/3 x D24 1/4 x H31", seat height: 18 1/3"