Designed by Luca Nichetto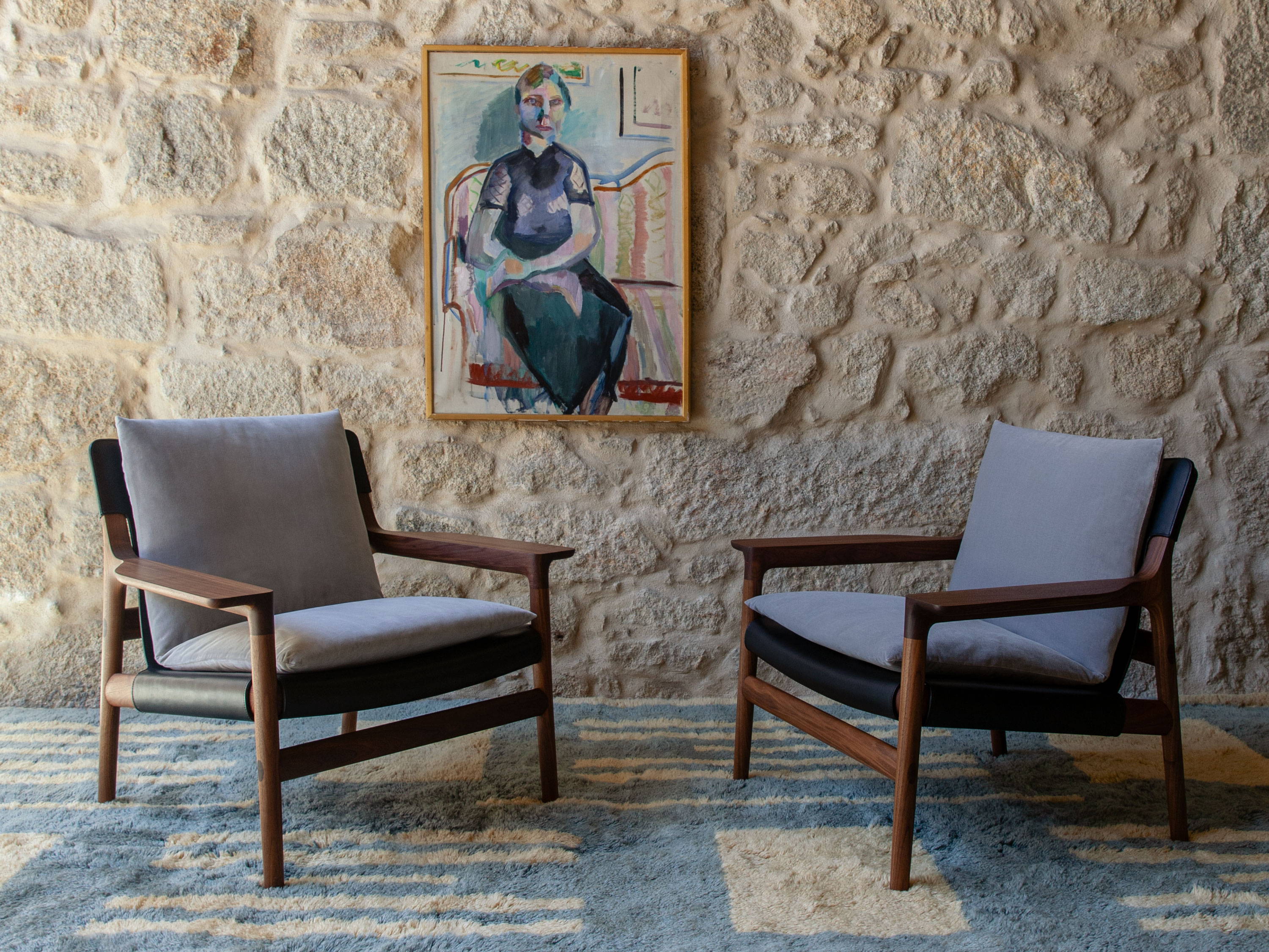 Sela lounge chair, designed by Luca Nichetto, reflects a passion for woodworking, with a tactile timber form with beautiful joinery. An exquisite leather seat, custom made by a Portuguese saddler, is suspended from the chair frame, then softened with upholstered cushions.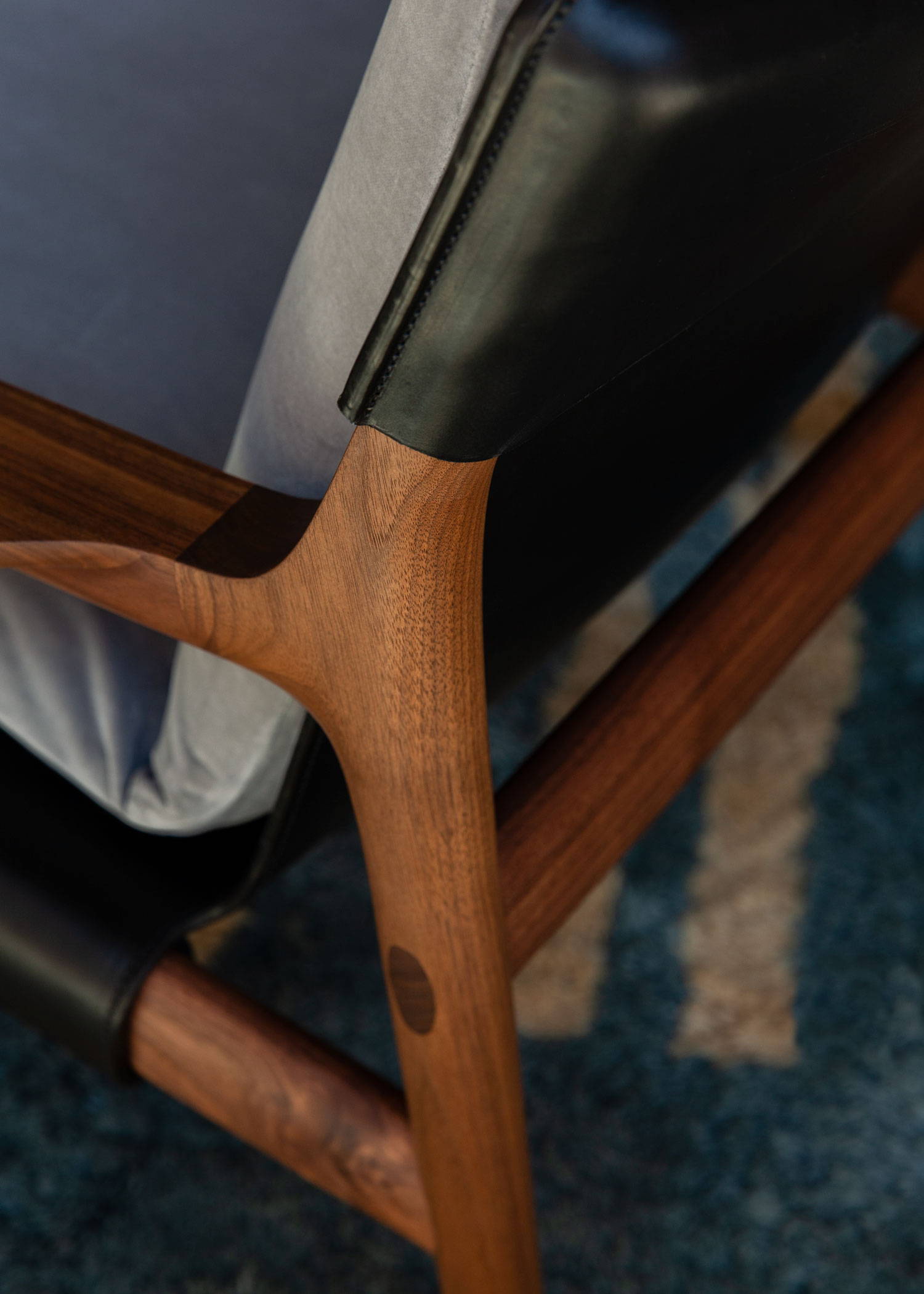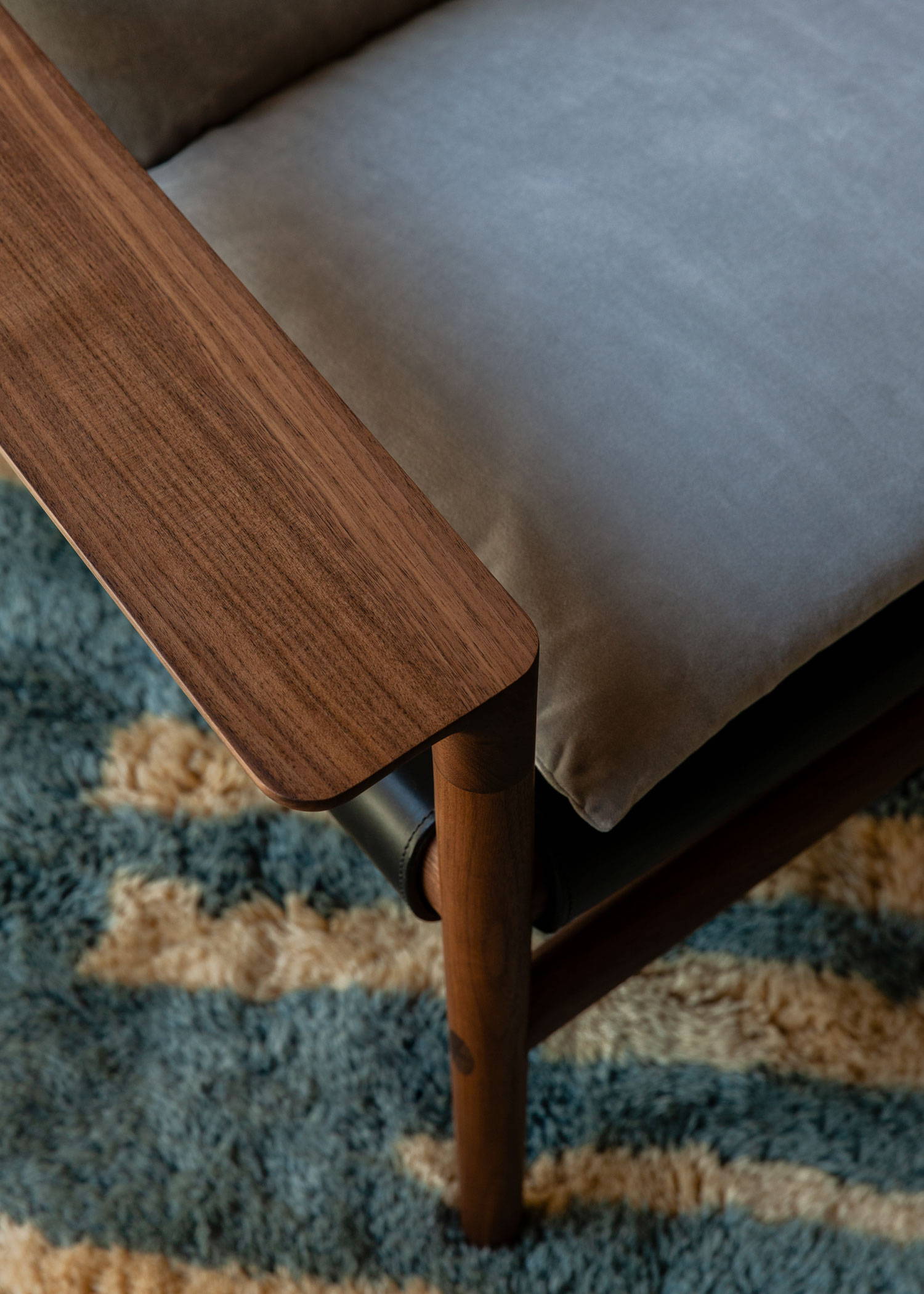 Sela boasts an ageless appearance with a contemporary edge; the perfect blend of natural elements, craftsmanship, and timeless appeal.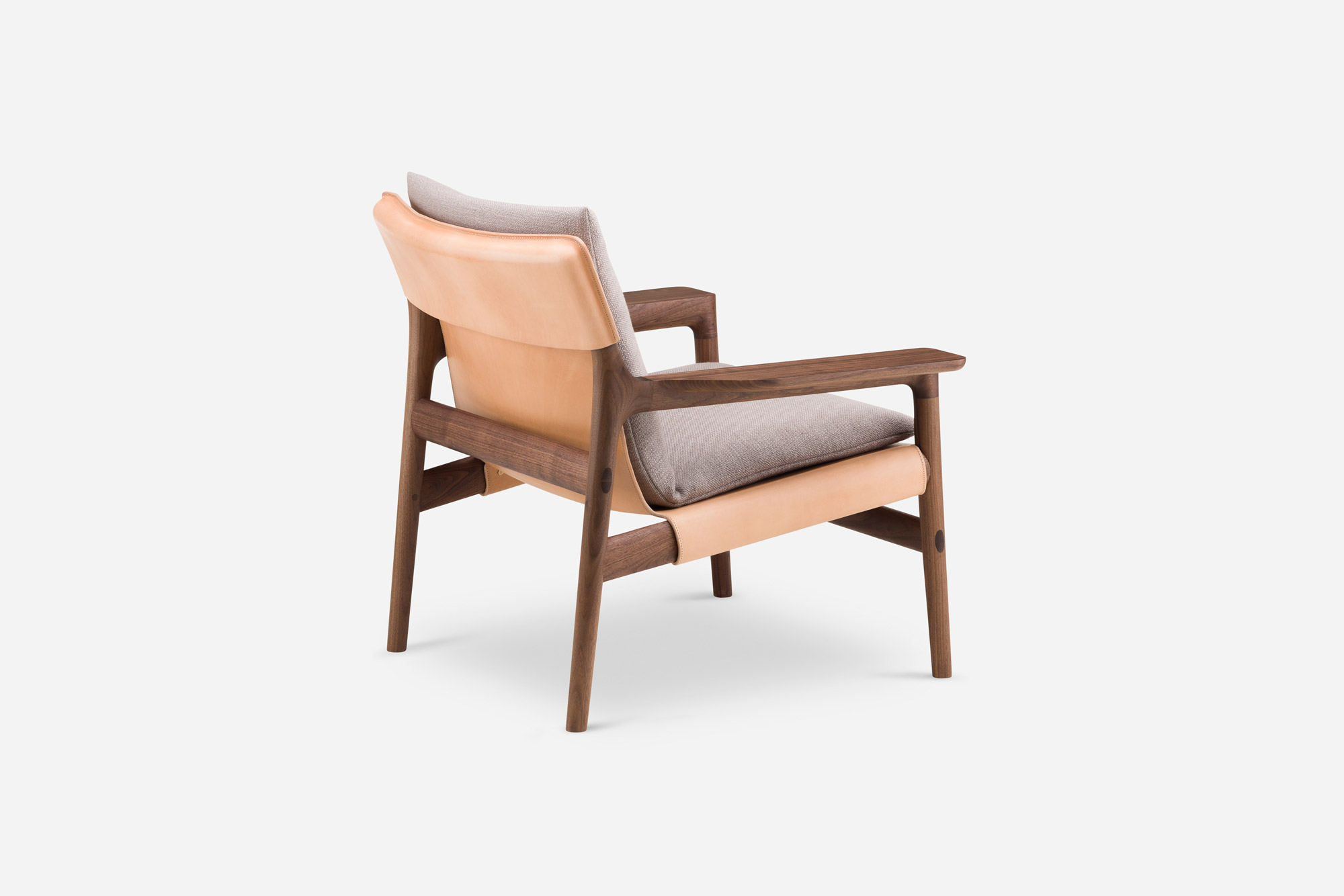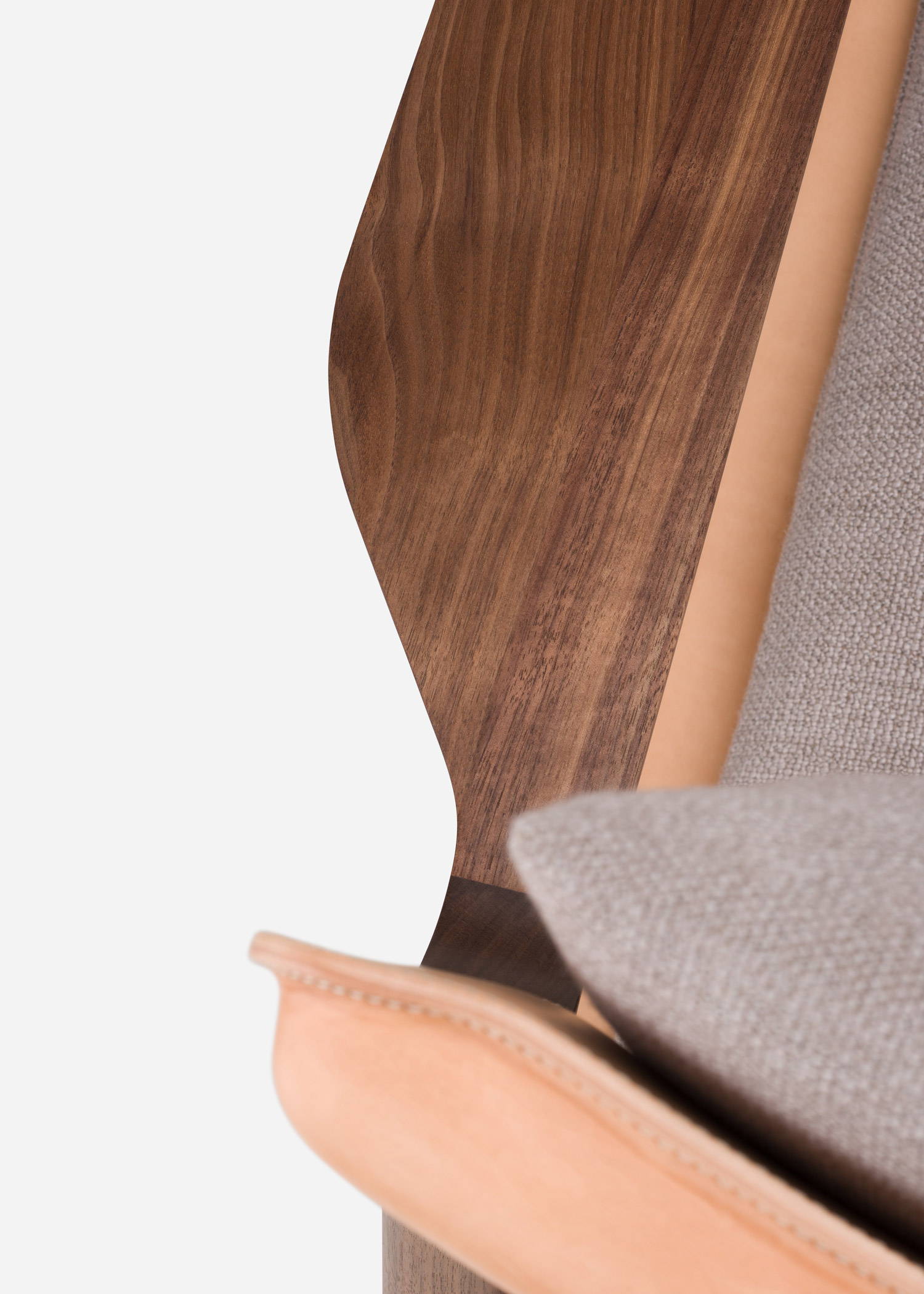 It is available with the choice of wide arms or narrow arms.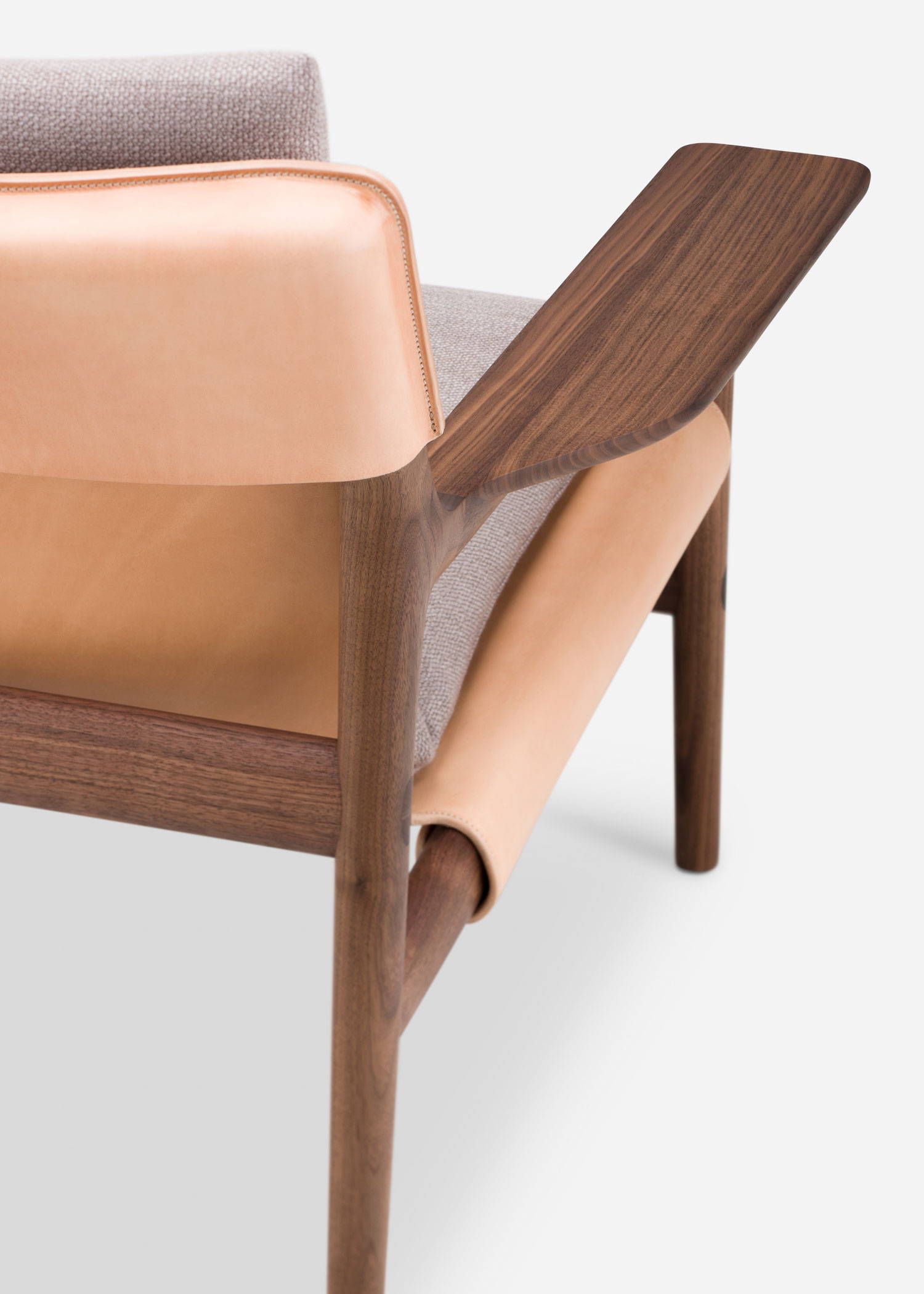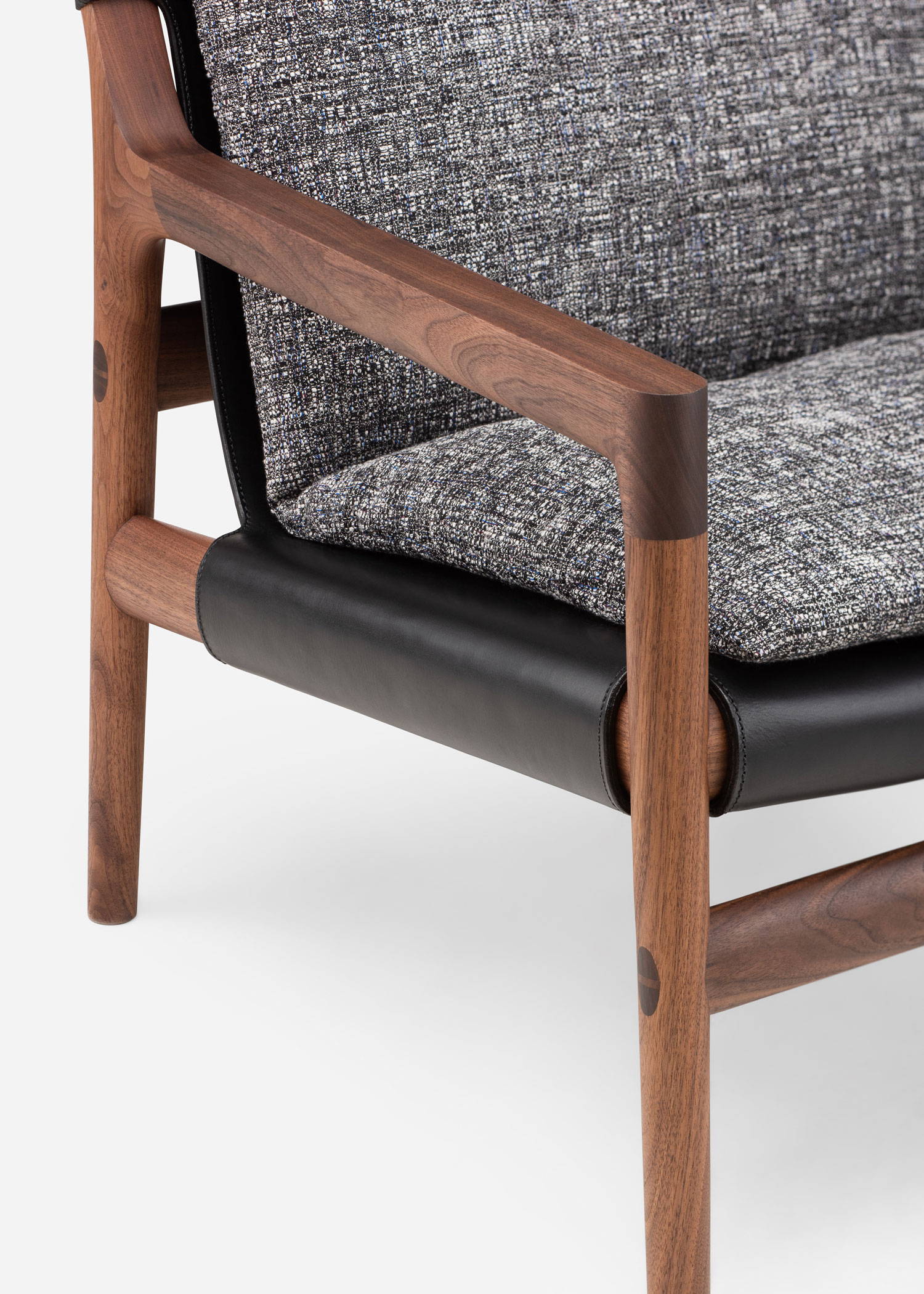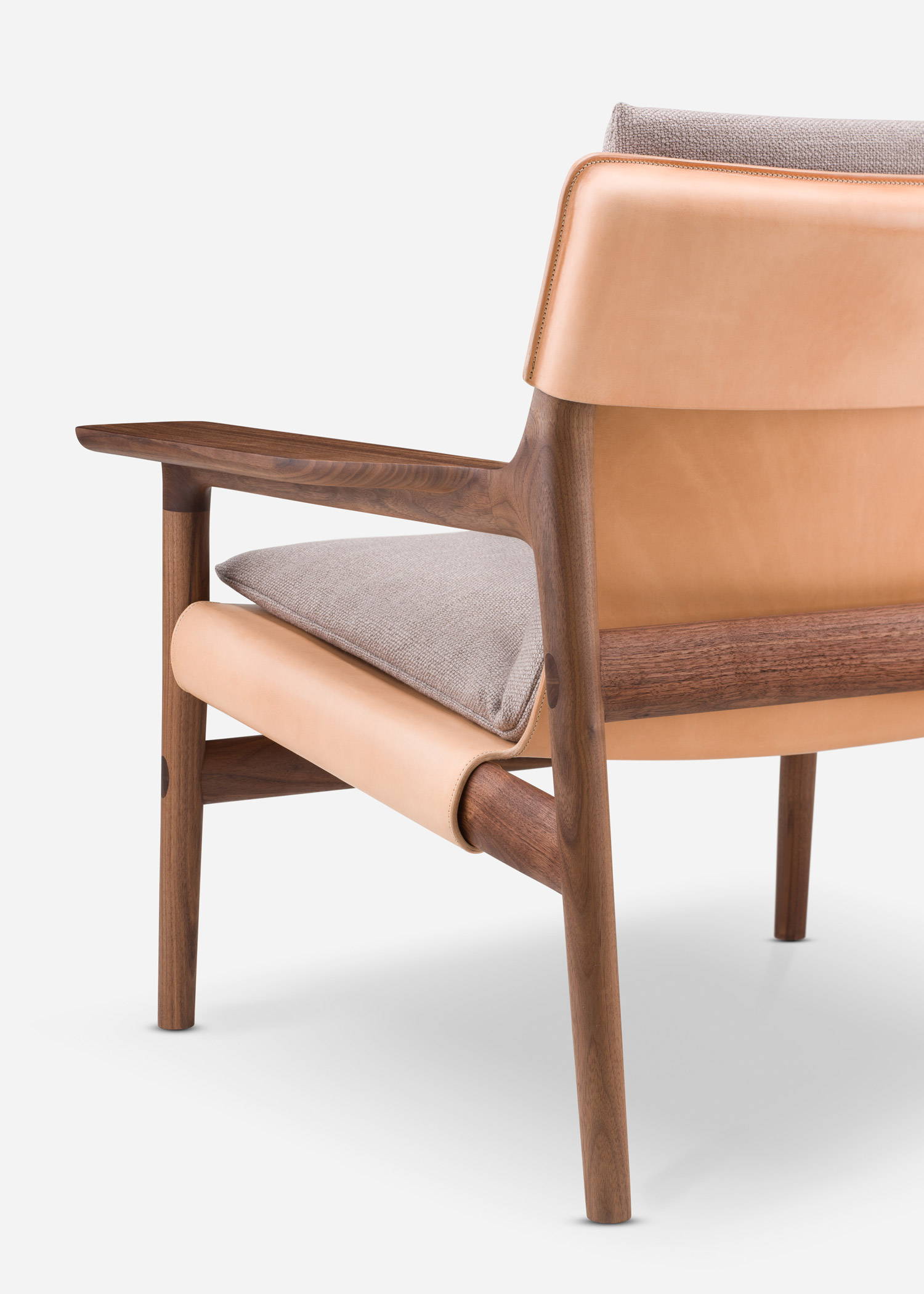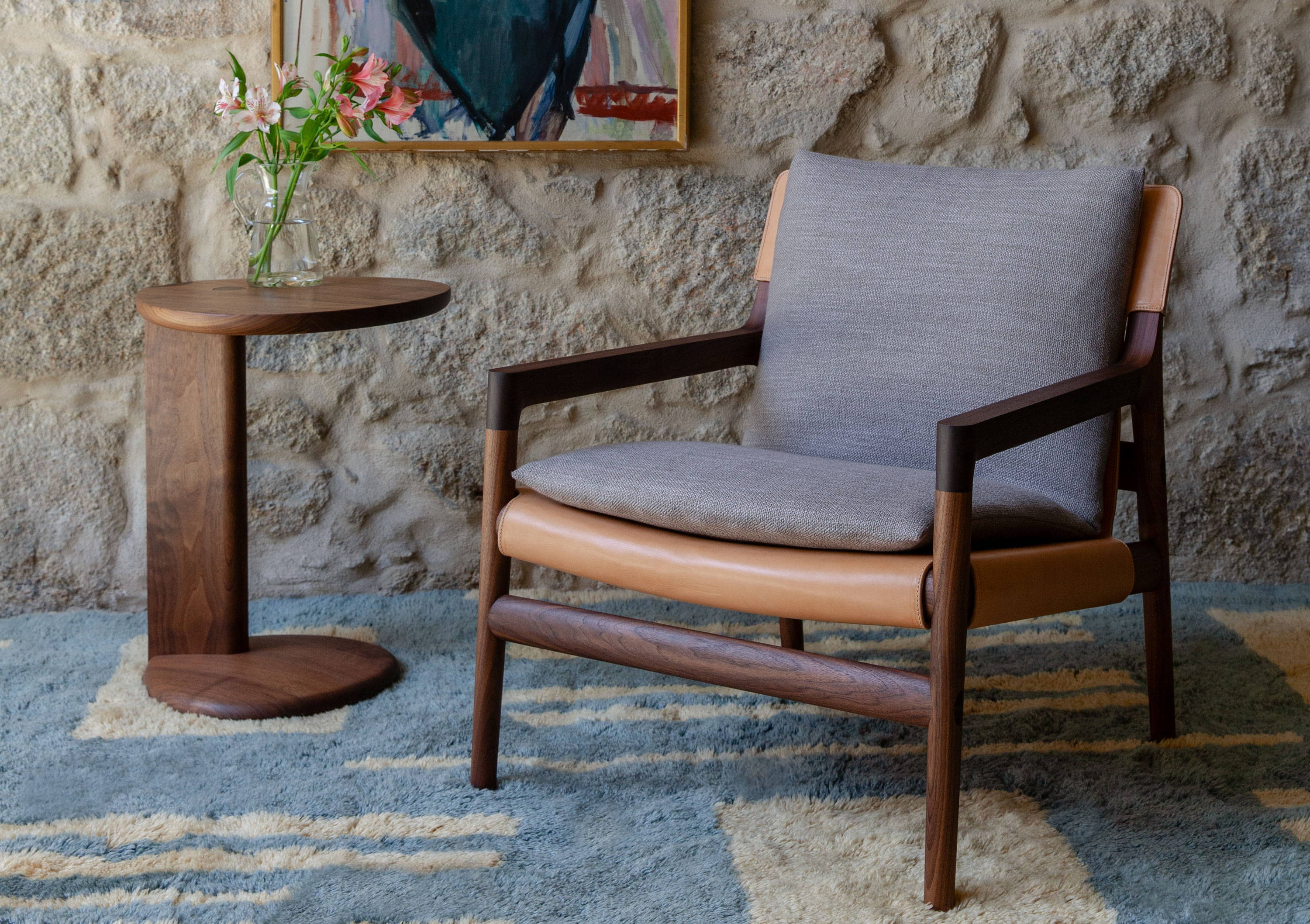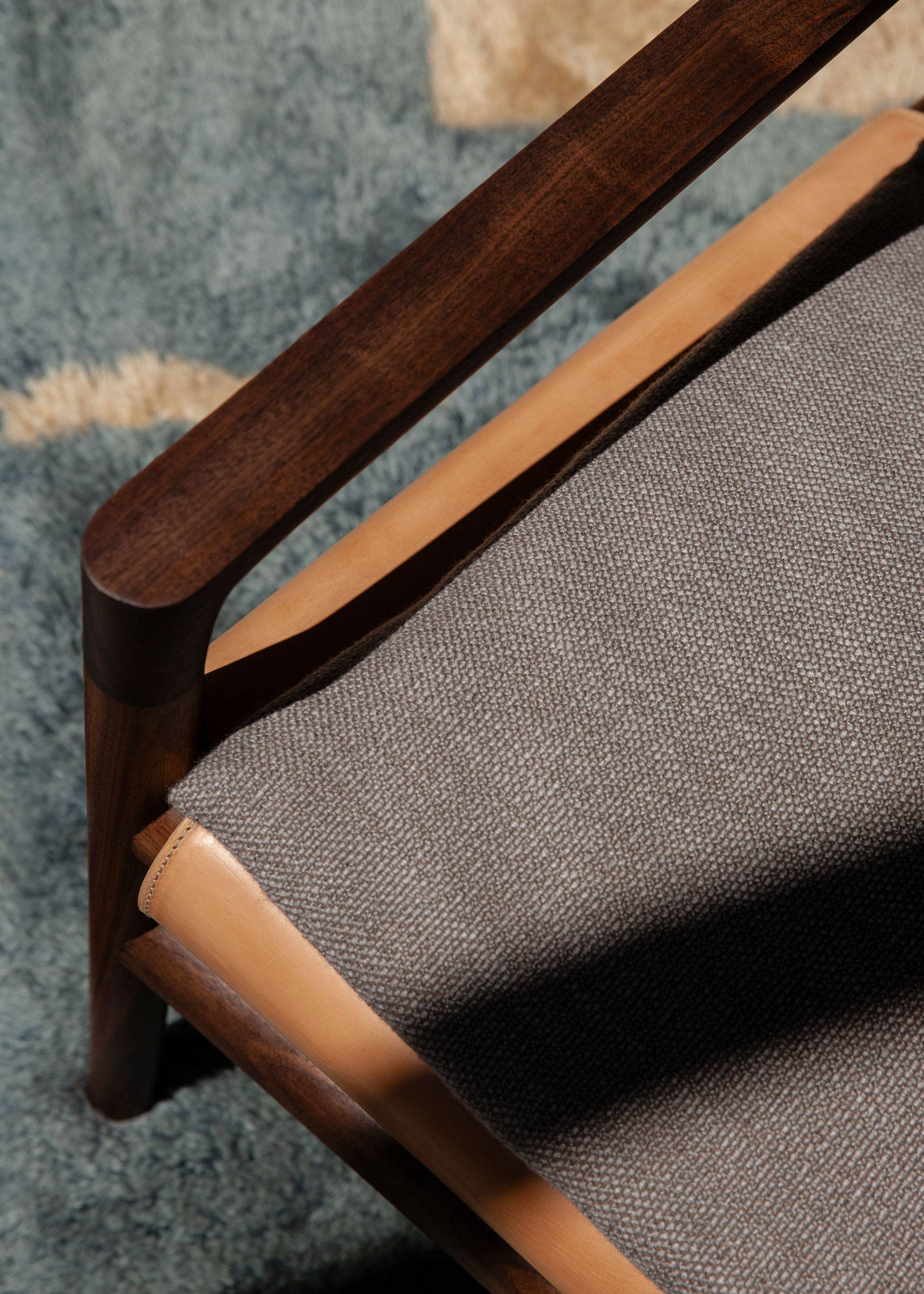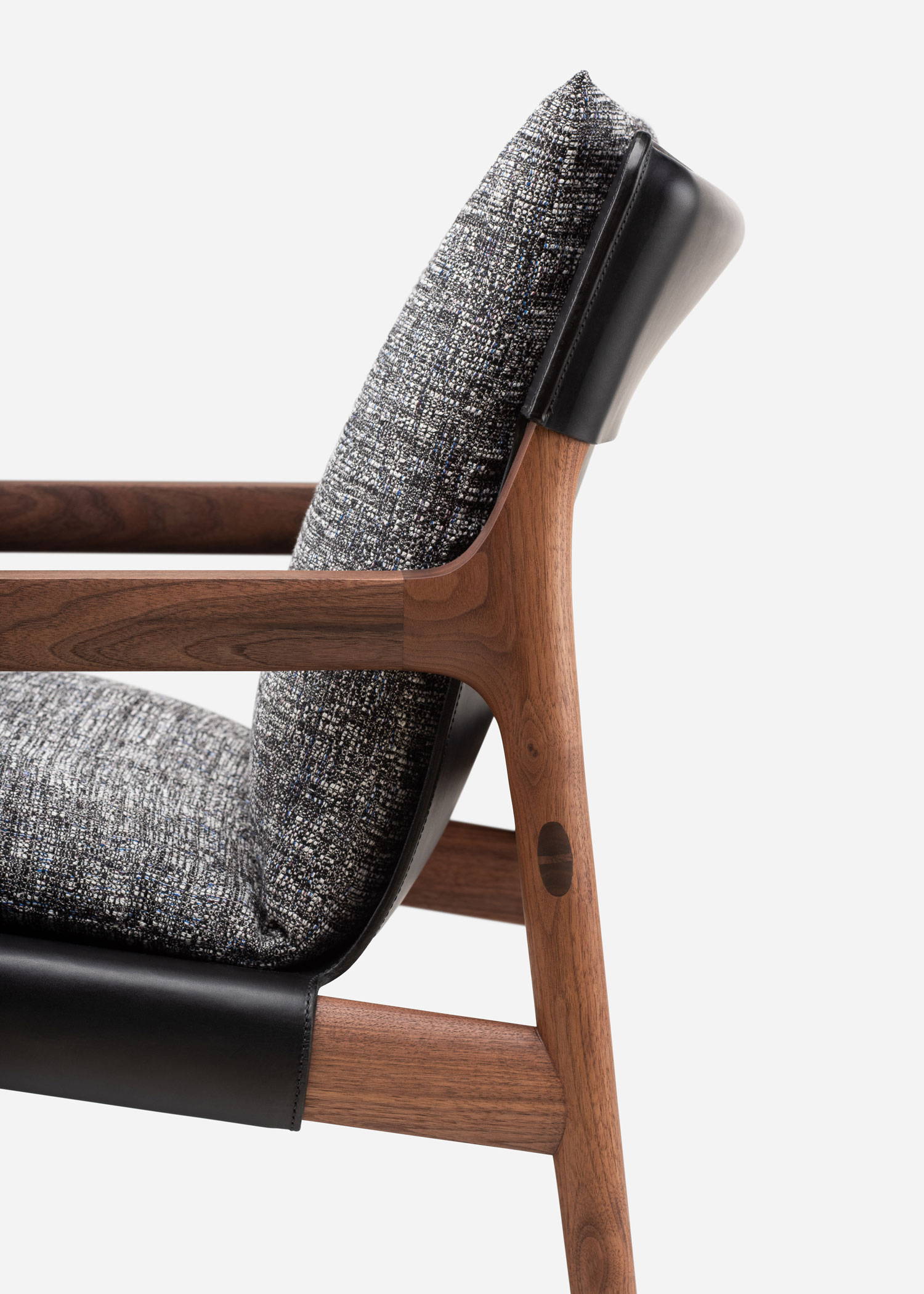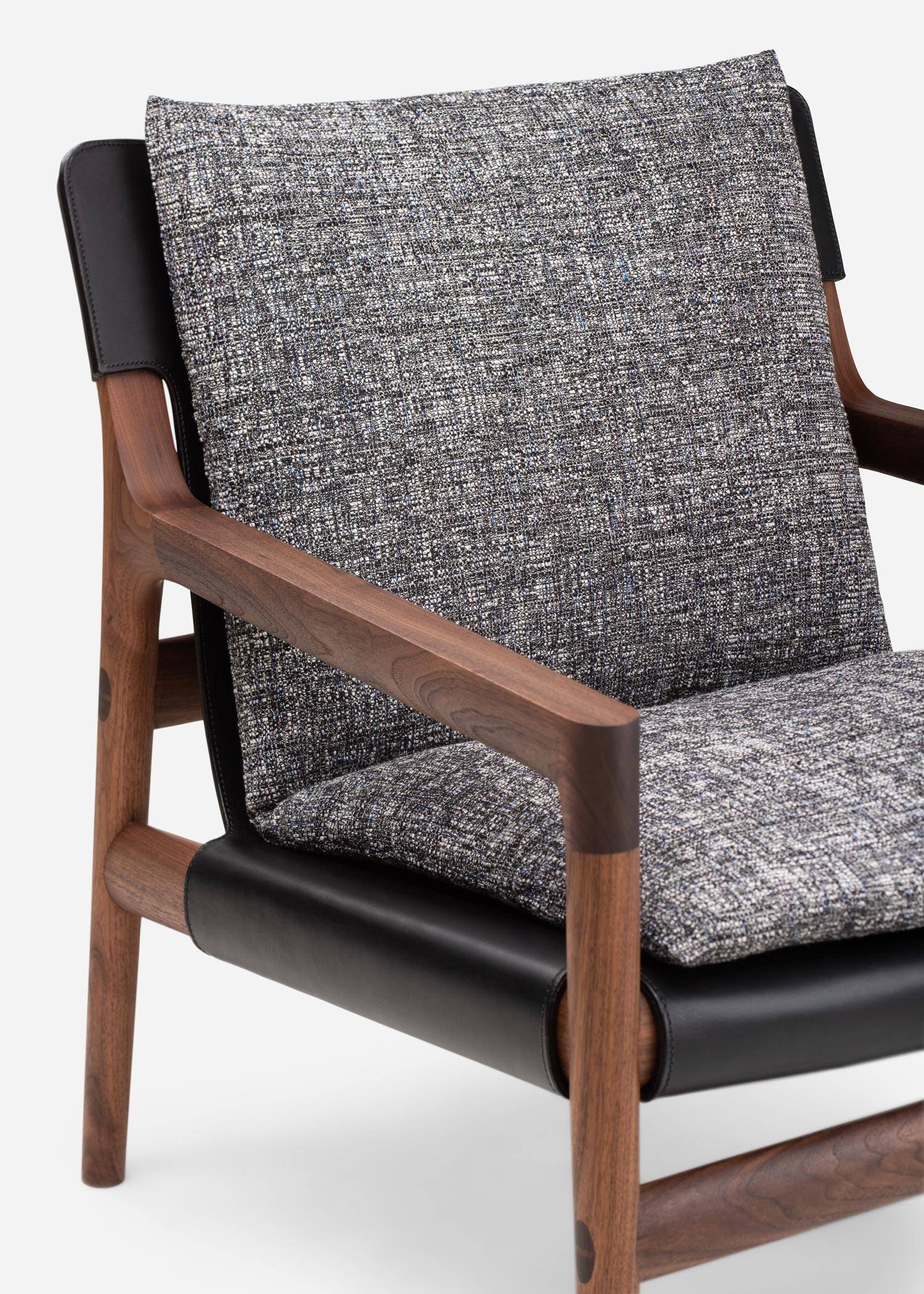 This film by Building Pictures captures the activities of the Sela Lusitana workshop in Leiria, Portugal, where expert saddlers handcraft the exquisite leather seat of the Sela Chair.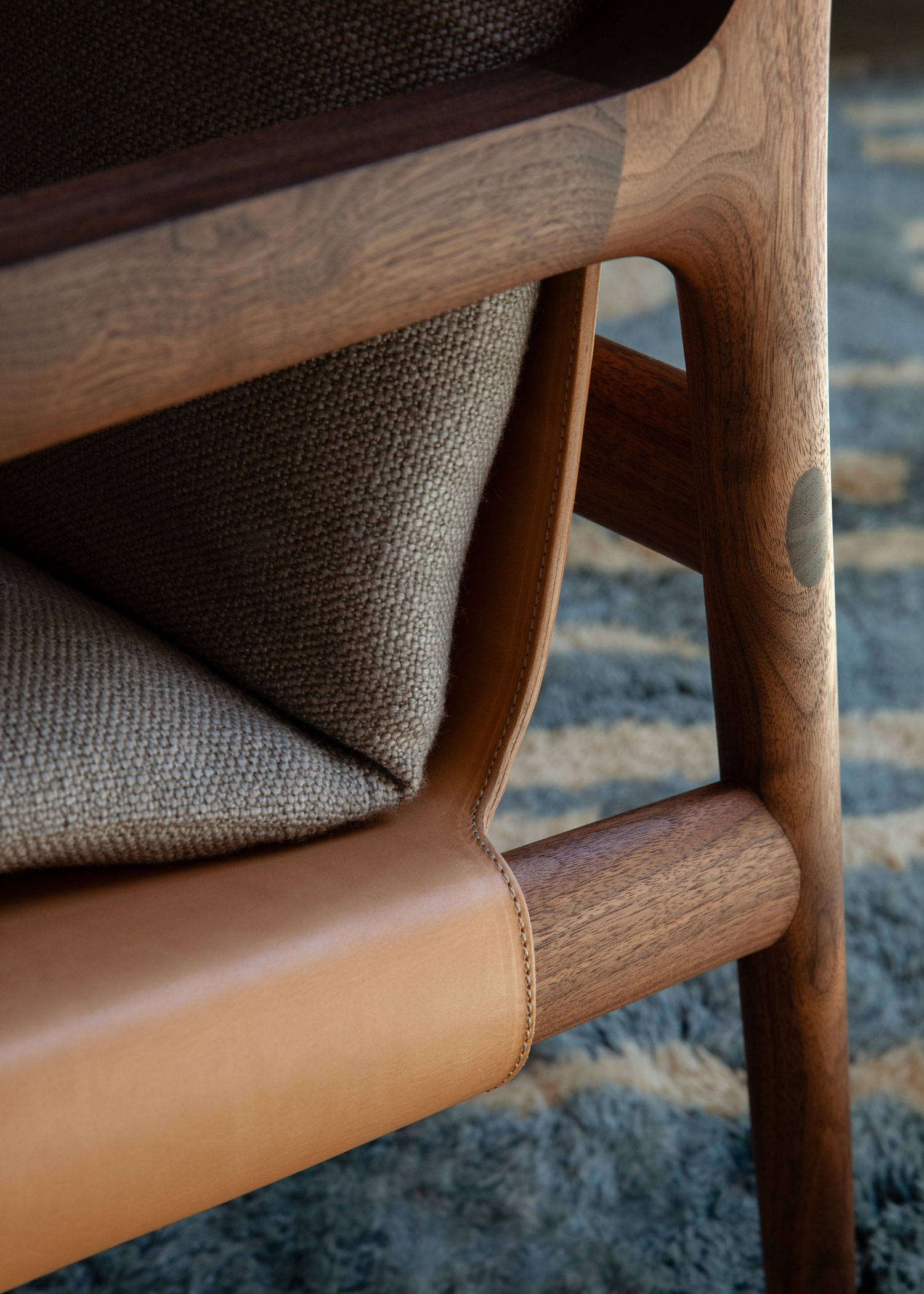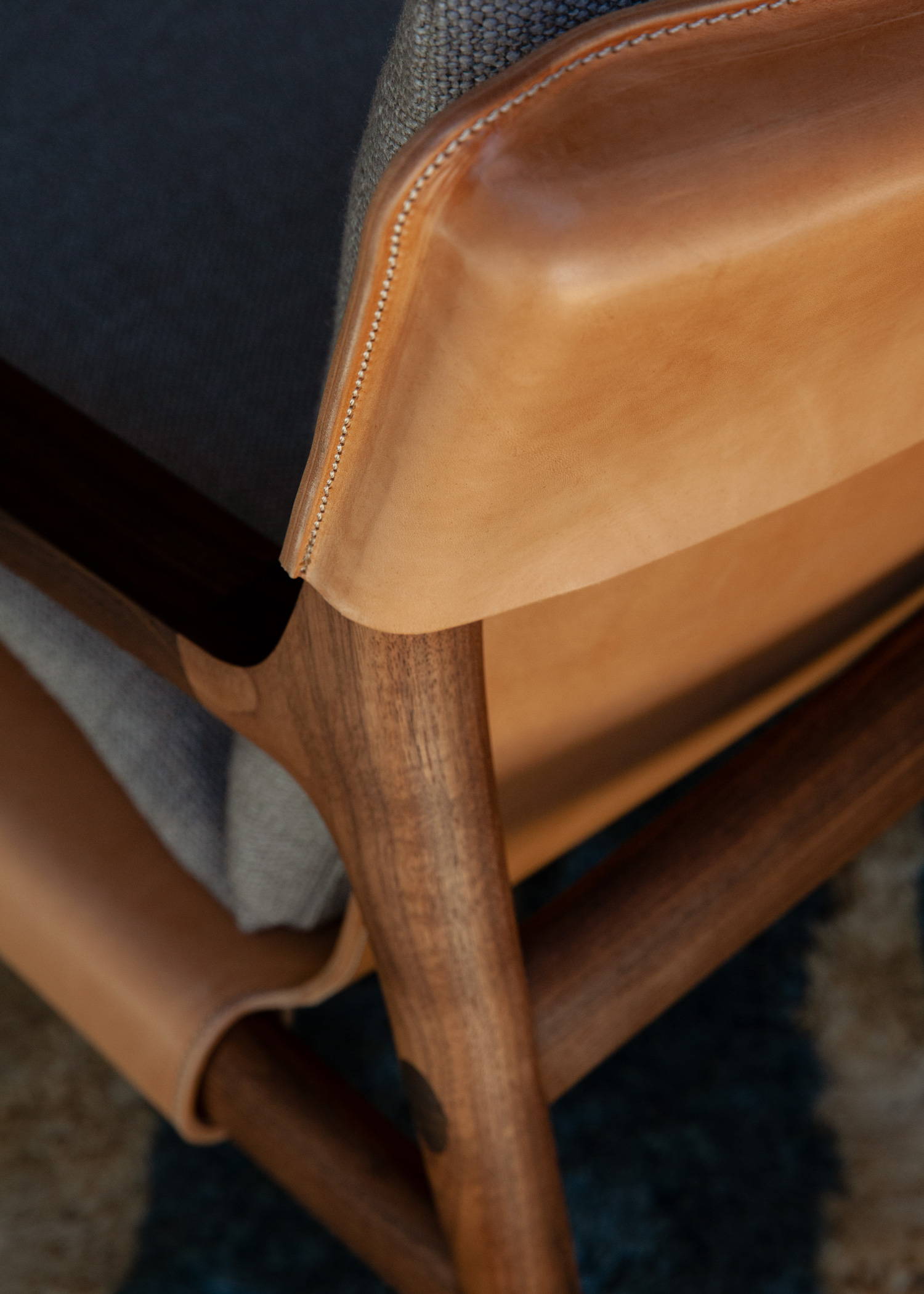 SIZE - WIDE ARMS
W83 x D71 x H74.5 cm, seat height: 37cm
W32 3/4 x D28 x H29 1/3", seat height: 14 2/3"

SIZE - NARROW ARMS
W67.5 x D71 x H74.5 cm, seat height: 37 cm
W26 2/3 x D28 x H29 1/3", seat height: 14 2/3"