TWENTY-FIVE BED & BEDSIDE TABLE
Designed by De La Espada Atelier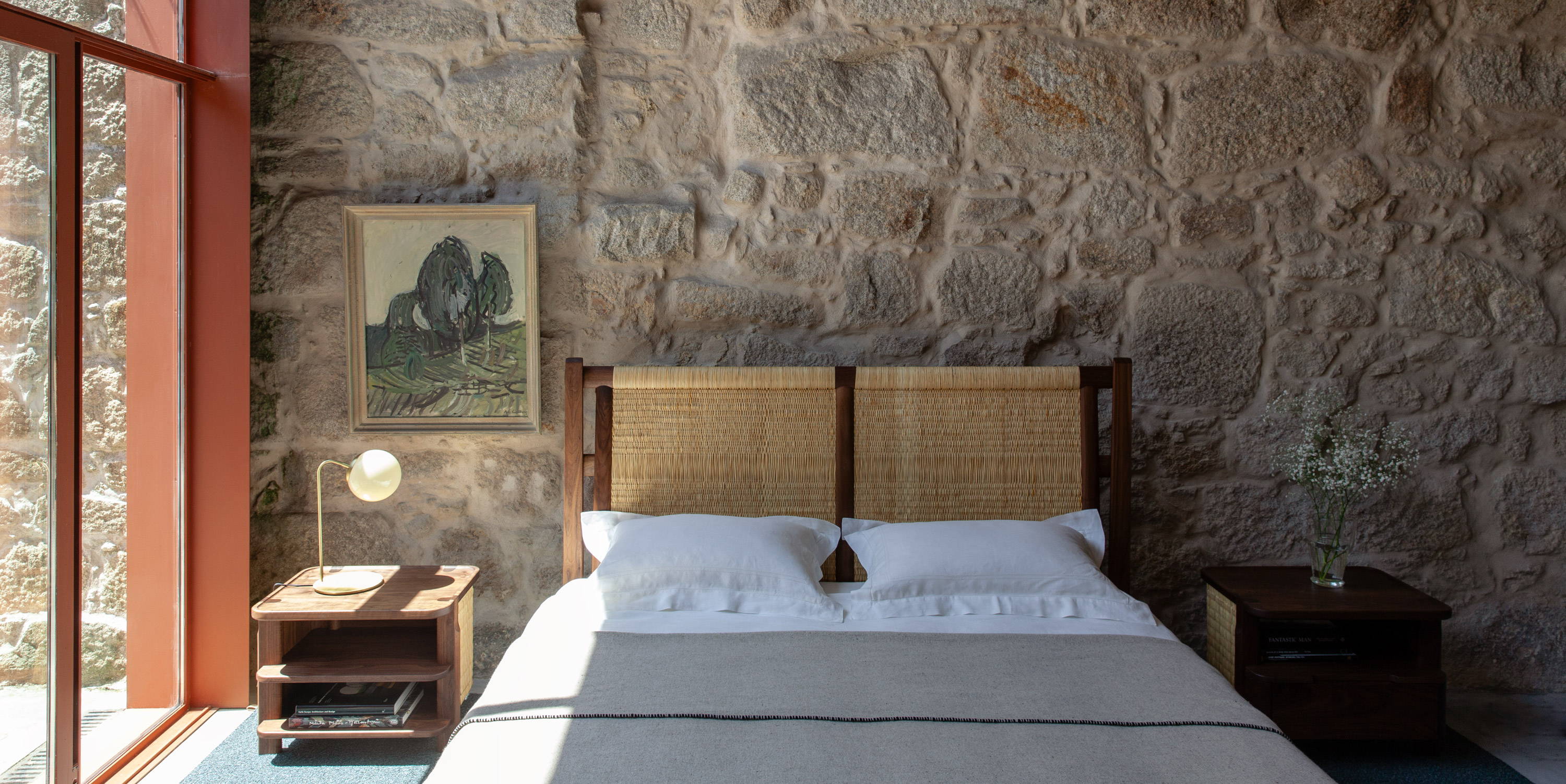 Twenty-Five Bed is available with a headboard crafted from woven junco or upholstered.
Twenty-Five Bedside is the perfect companion for the bed, and is available in a choice of two configurations: with two shelves or with one shelf and one drawer.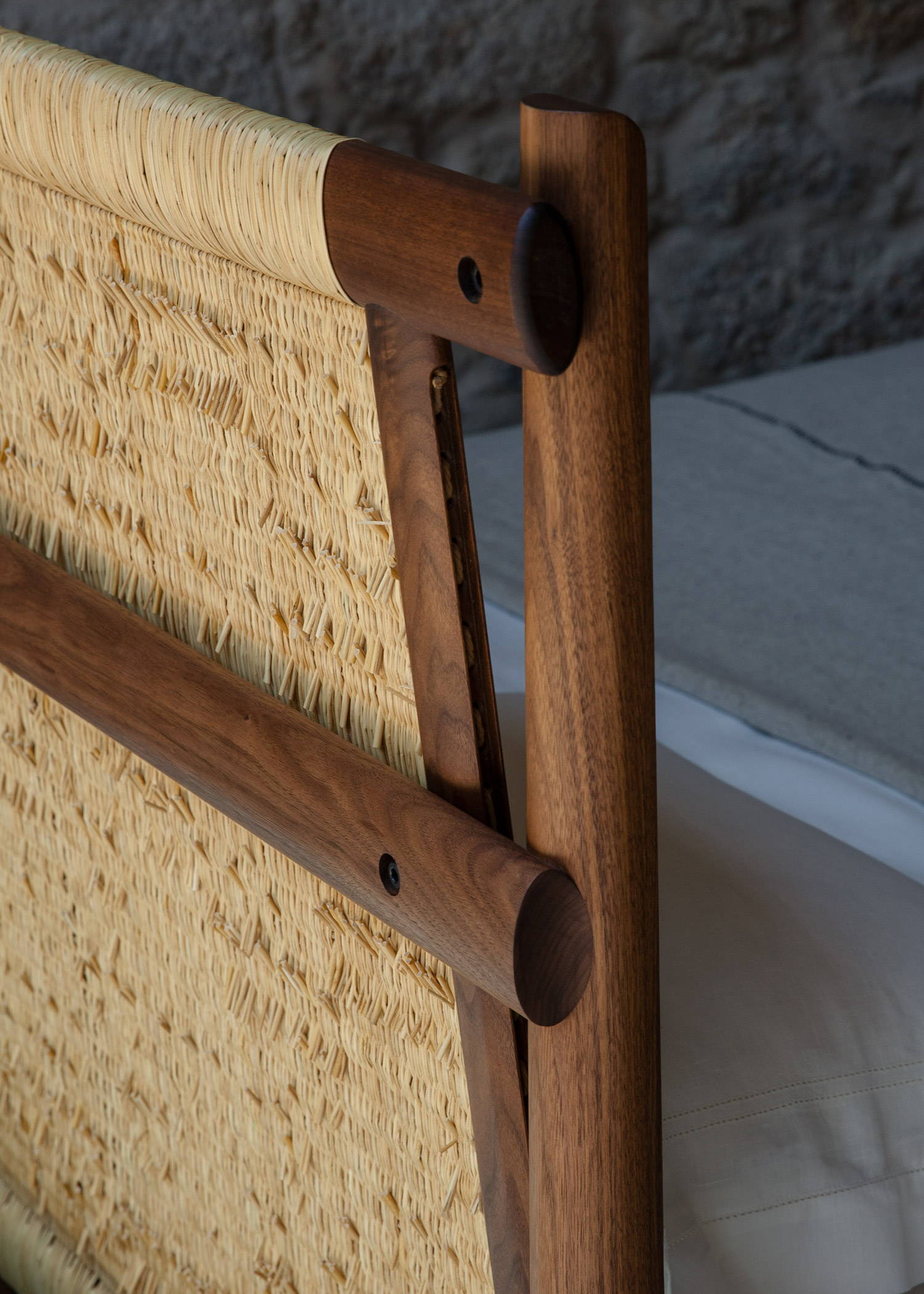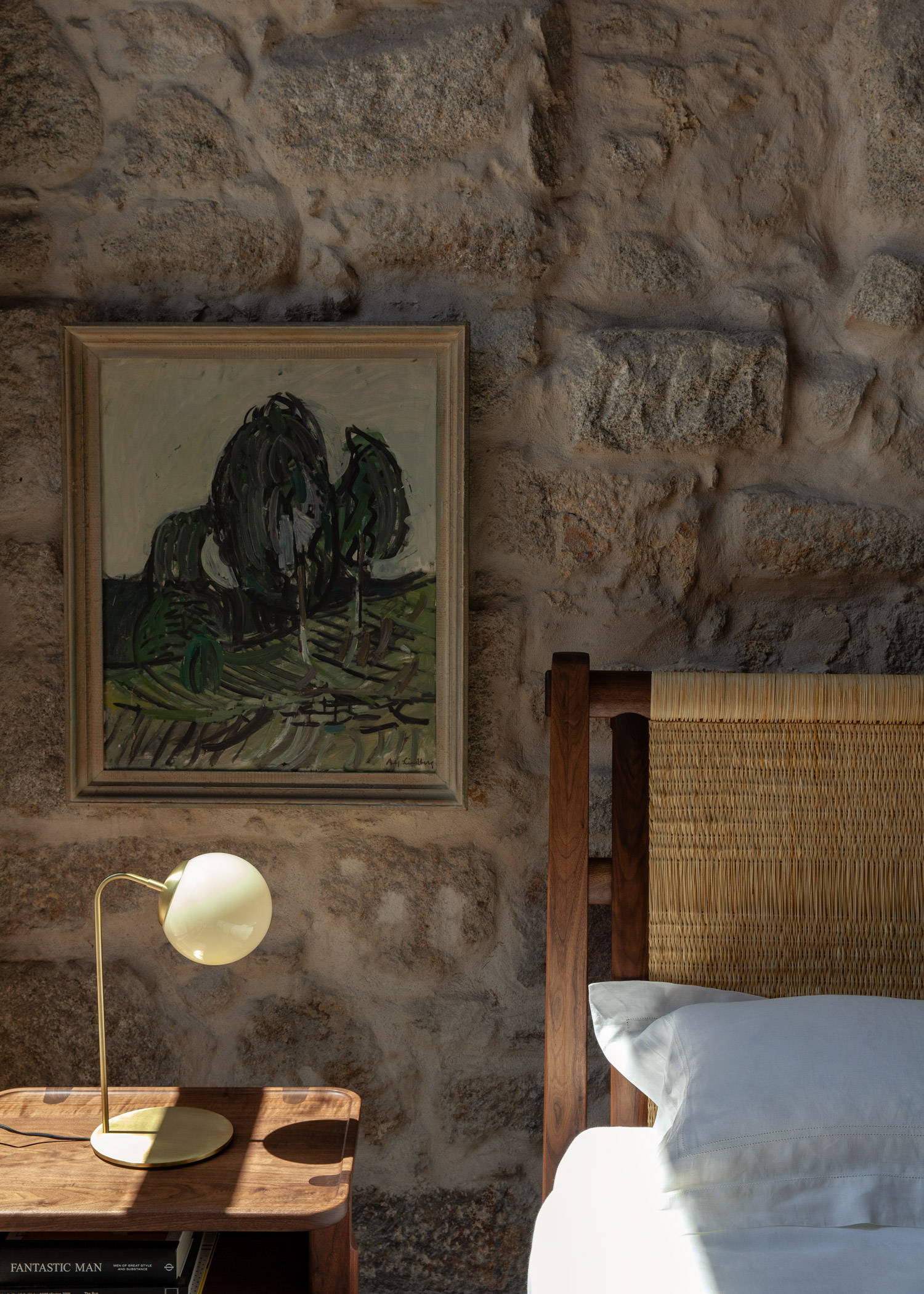 Inspired by the work of Carlo Scarpa, Charlotte Perriand and Josef Frank, Twenty-Five Bed reflects a meticulous attention to detail and haptic qualities. The solid wood frame features scooped sections and smooth, curved edges, enhancing the inherent beauty and tactility of the material. With its slender frame and relatively small footprint, this bed is suitable for compact spaces, while its headboard, beautiful from all sides, makes it ideal for use in the centre of a room.
Junco is a material commonly used in Portugal to make baskets and handbags. For the special-edition woven headboard of Twenty-Five Bed, rather than working with a pre-fabricated mat, De La Espada uses the timber frame of the headboard as a loom upon which the junco is woven, with Danish paper cord used for the warp. As the junco is naturally relatively short in length, the back of the headboard features the cut ends of the grass, highlighting the material's nature and the laborious handwork that goes into creating each unique piece.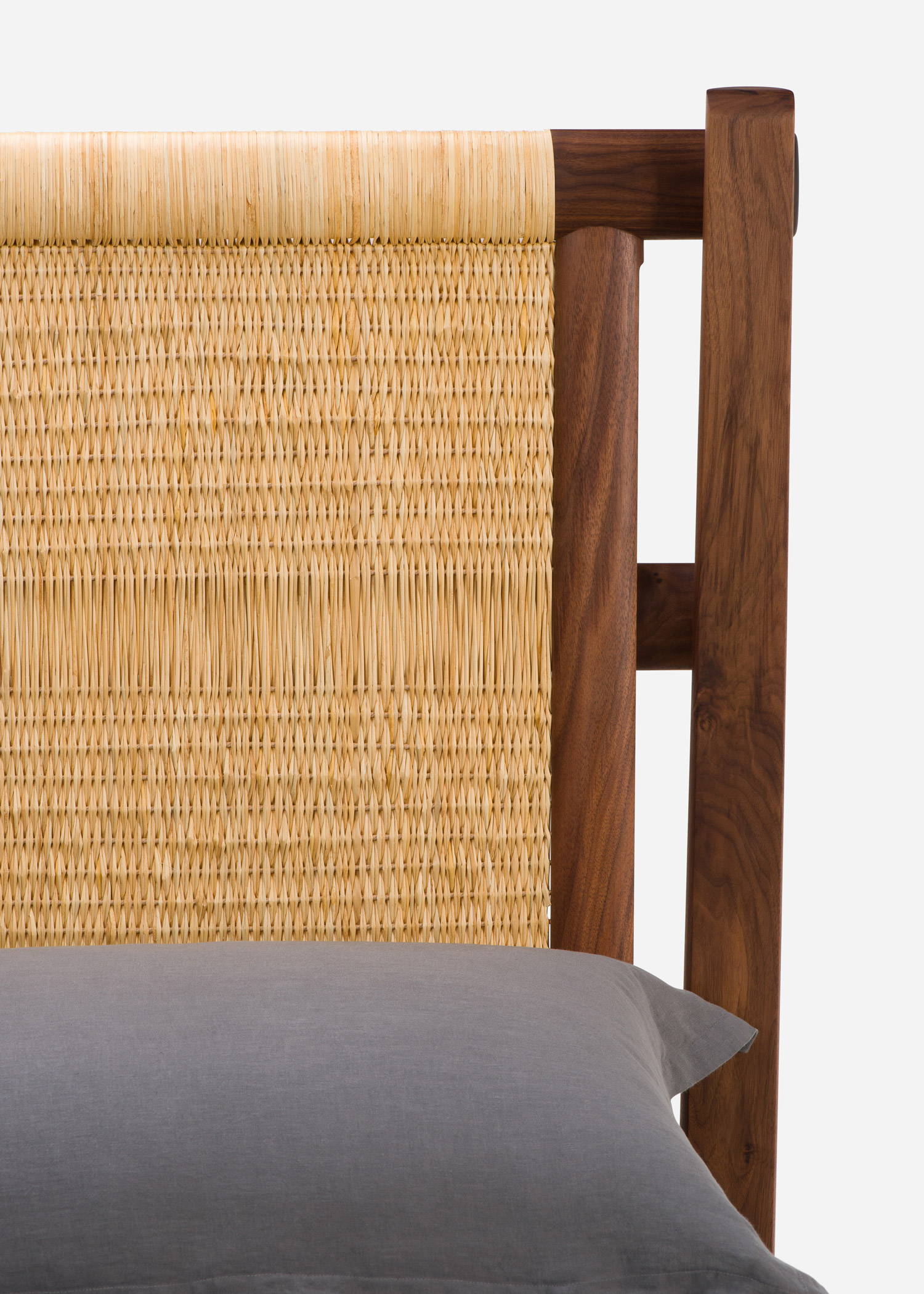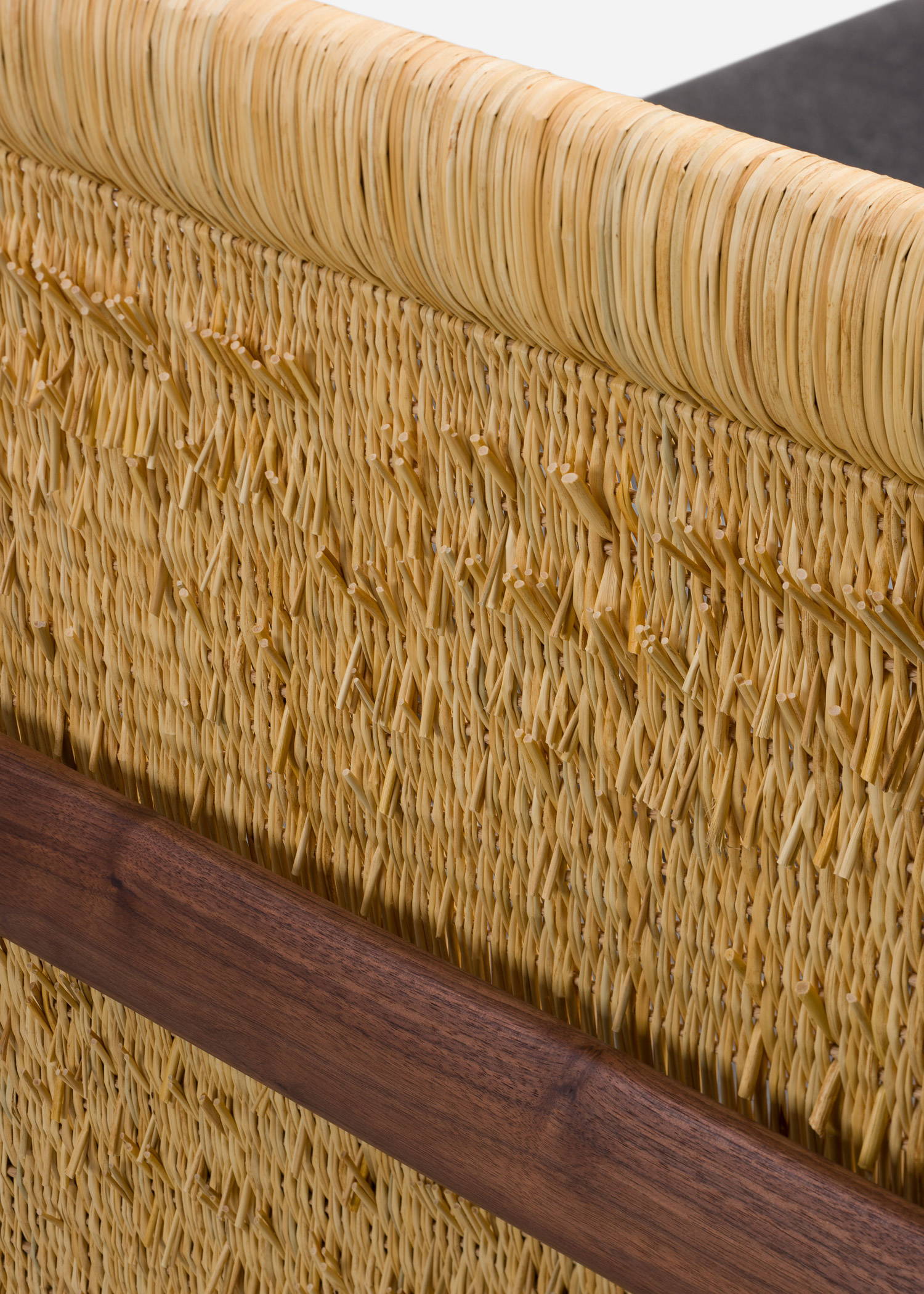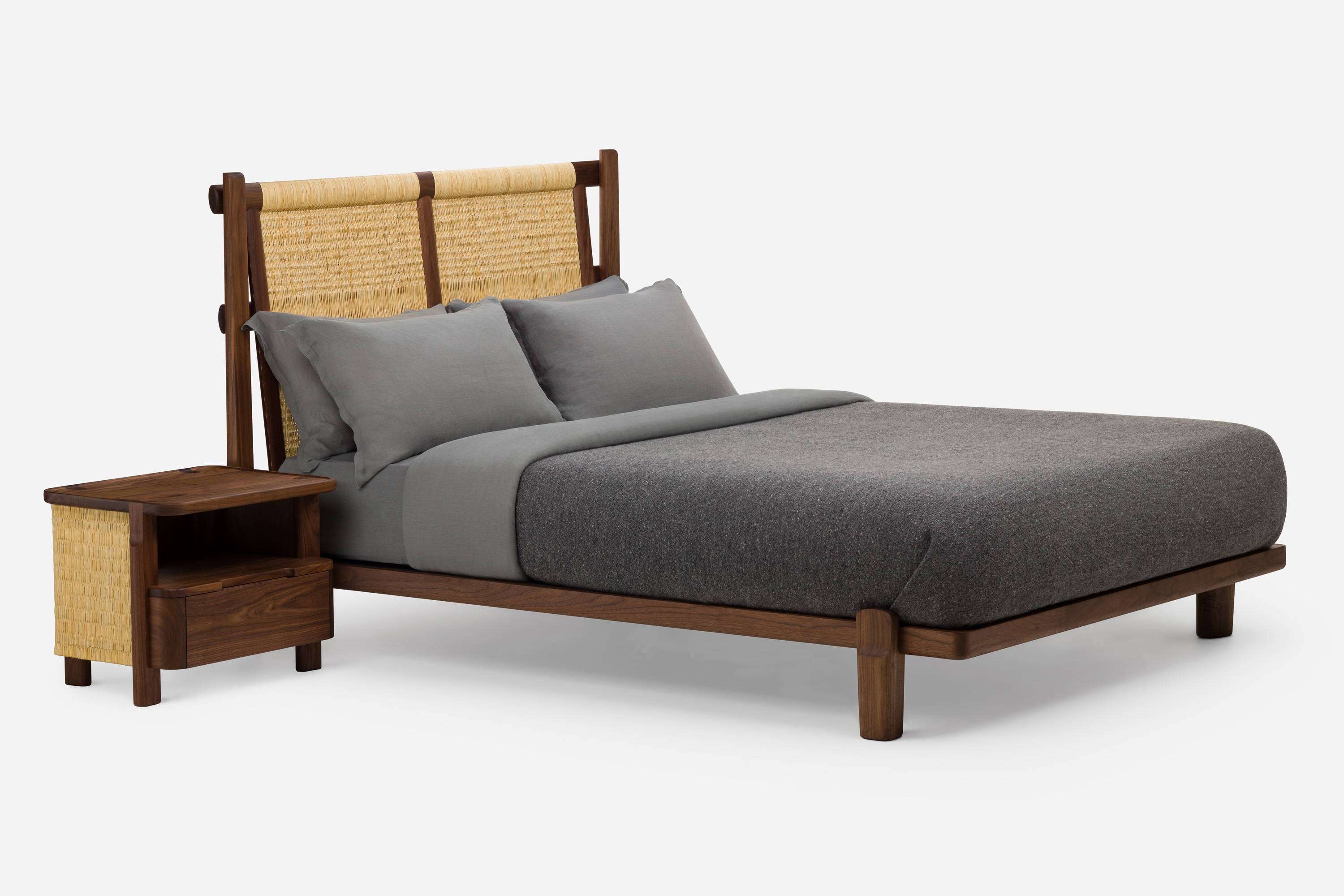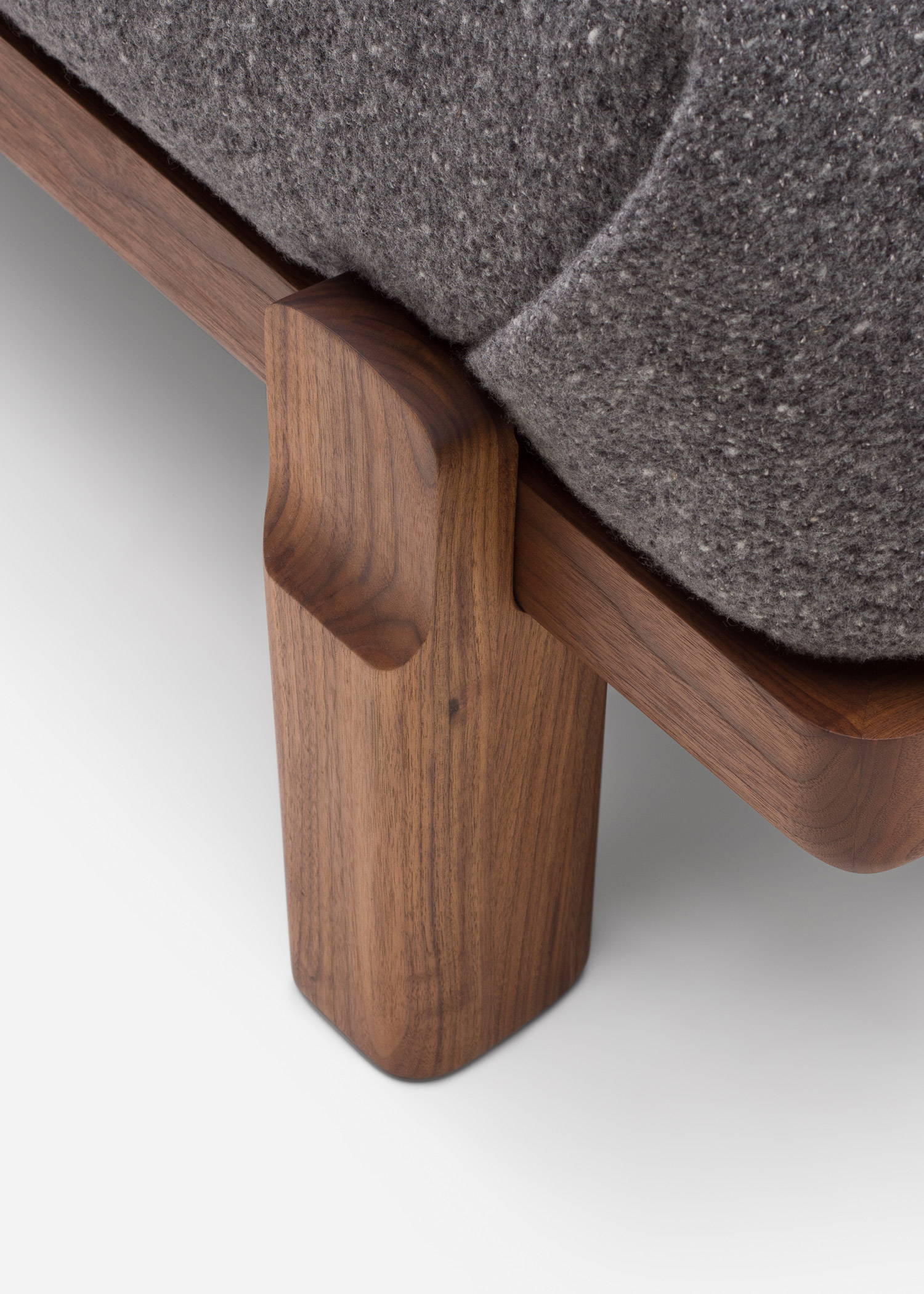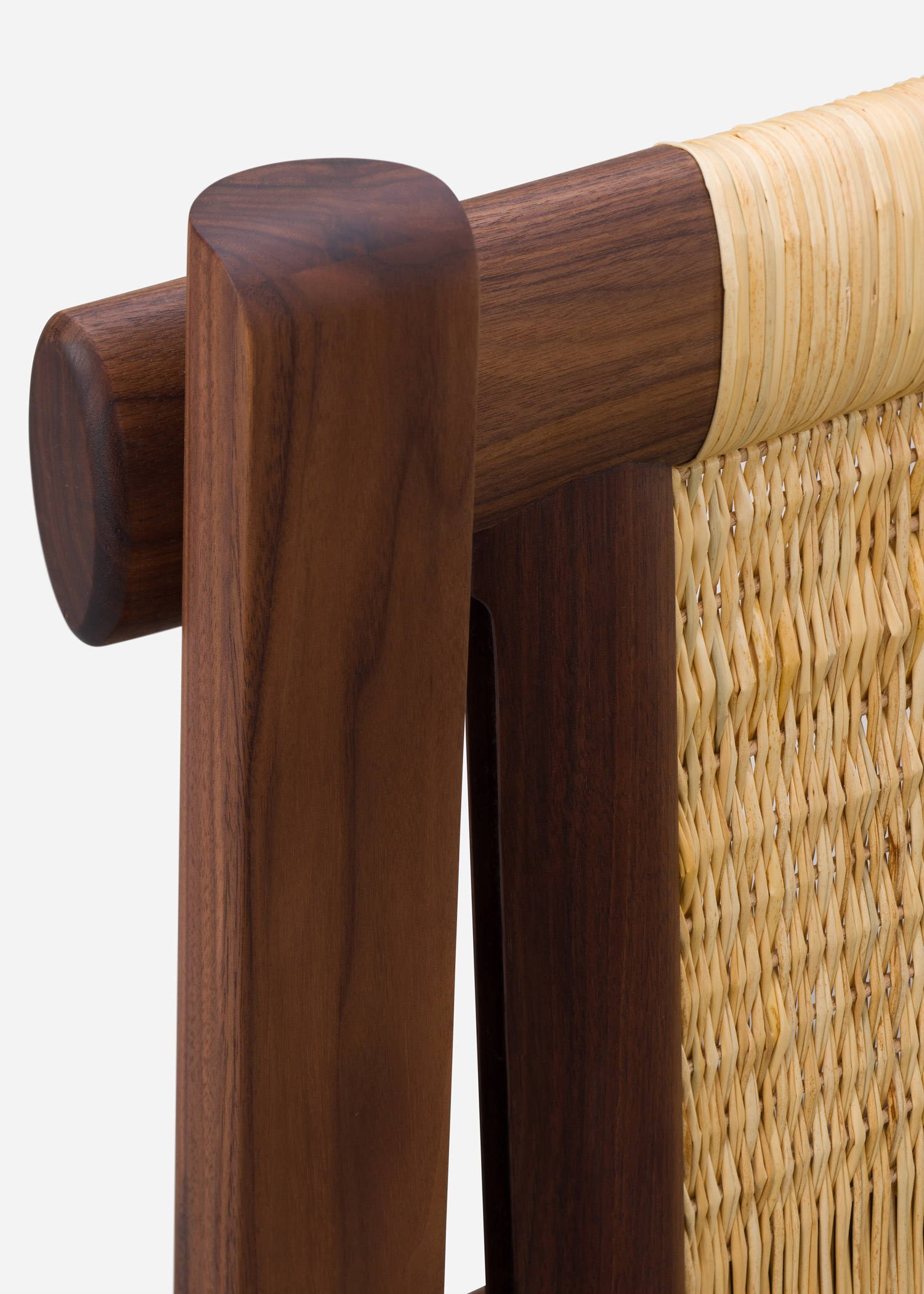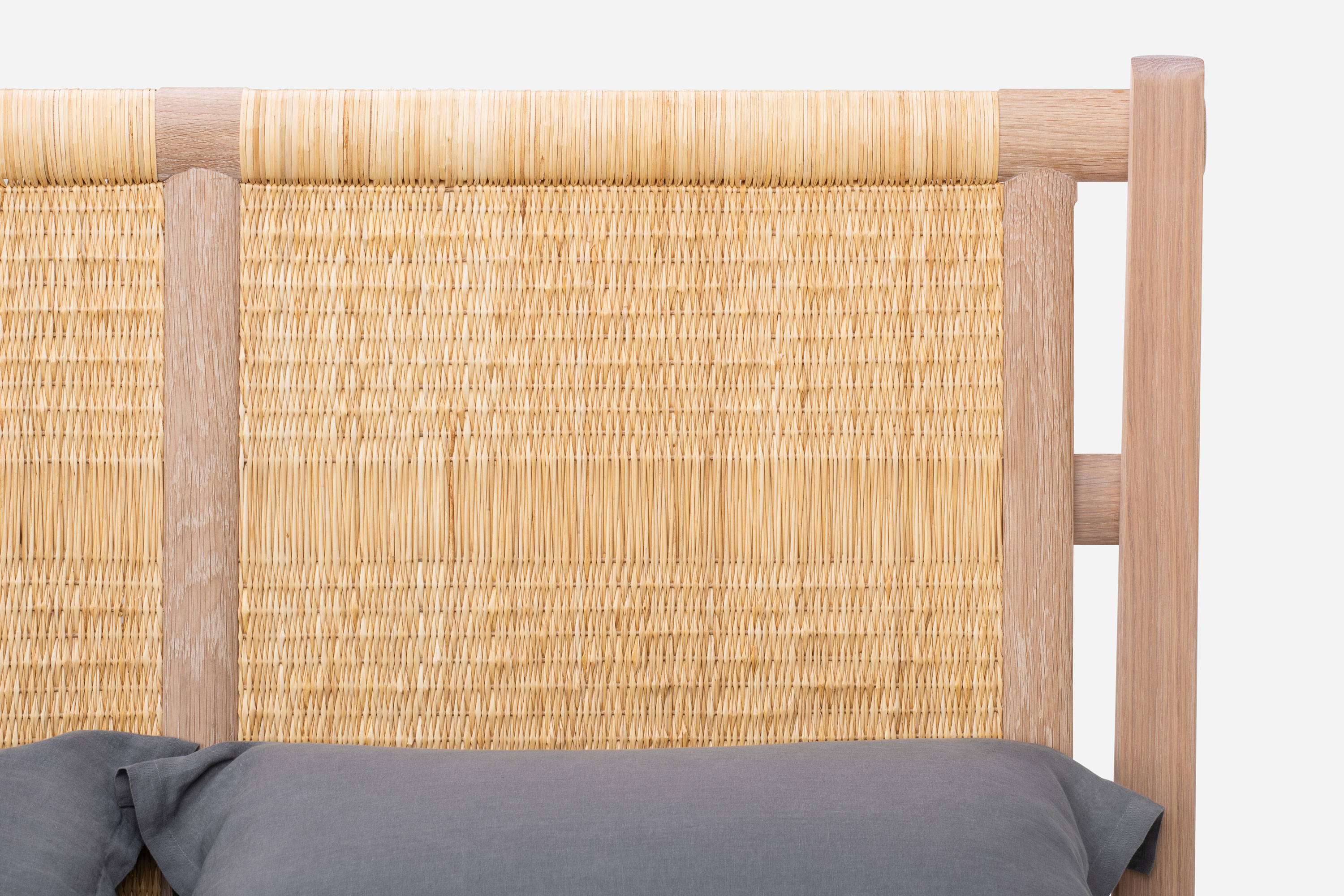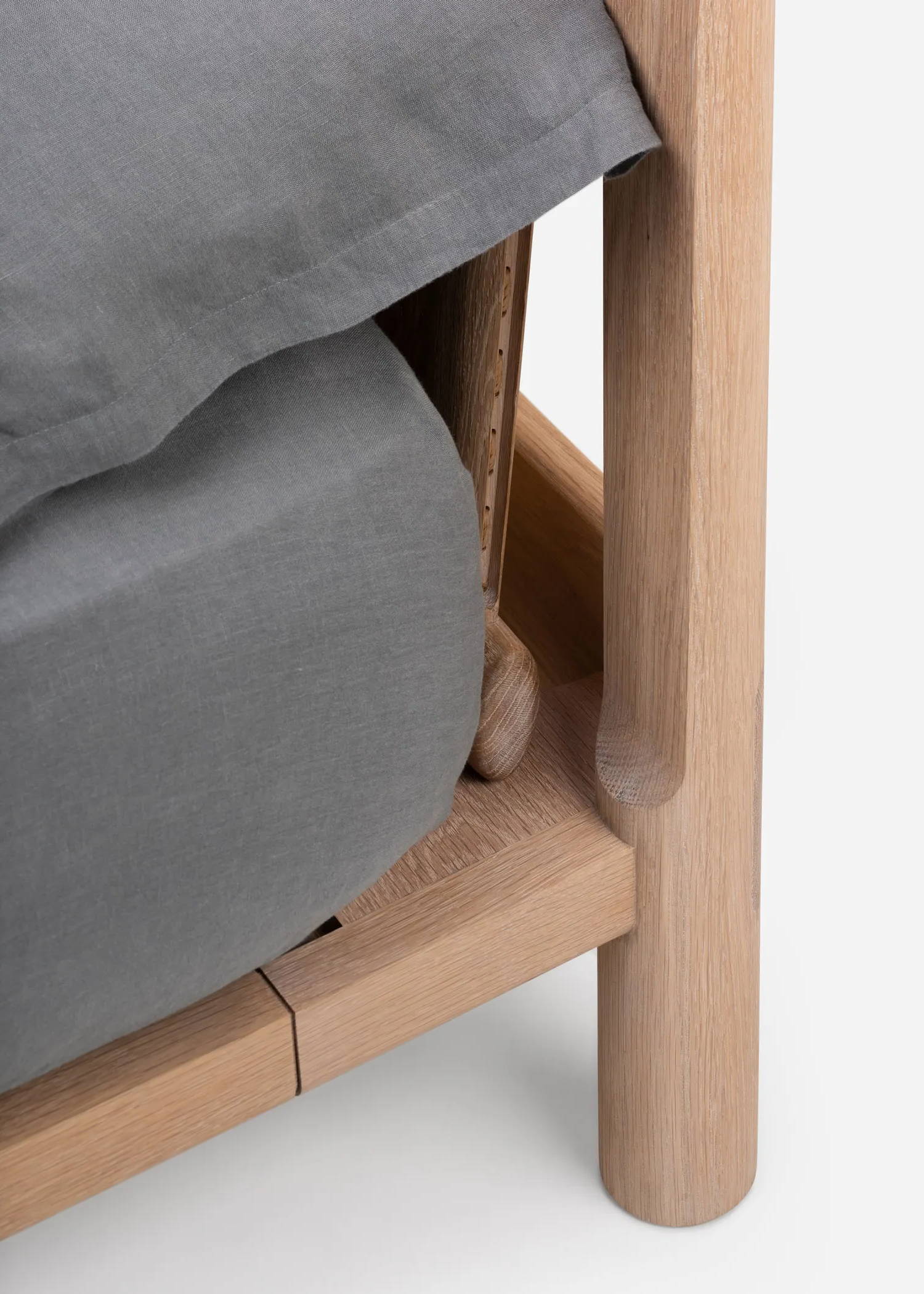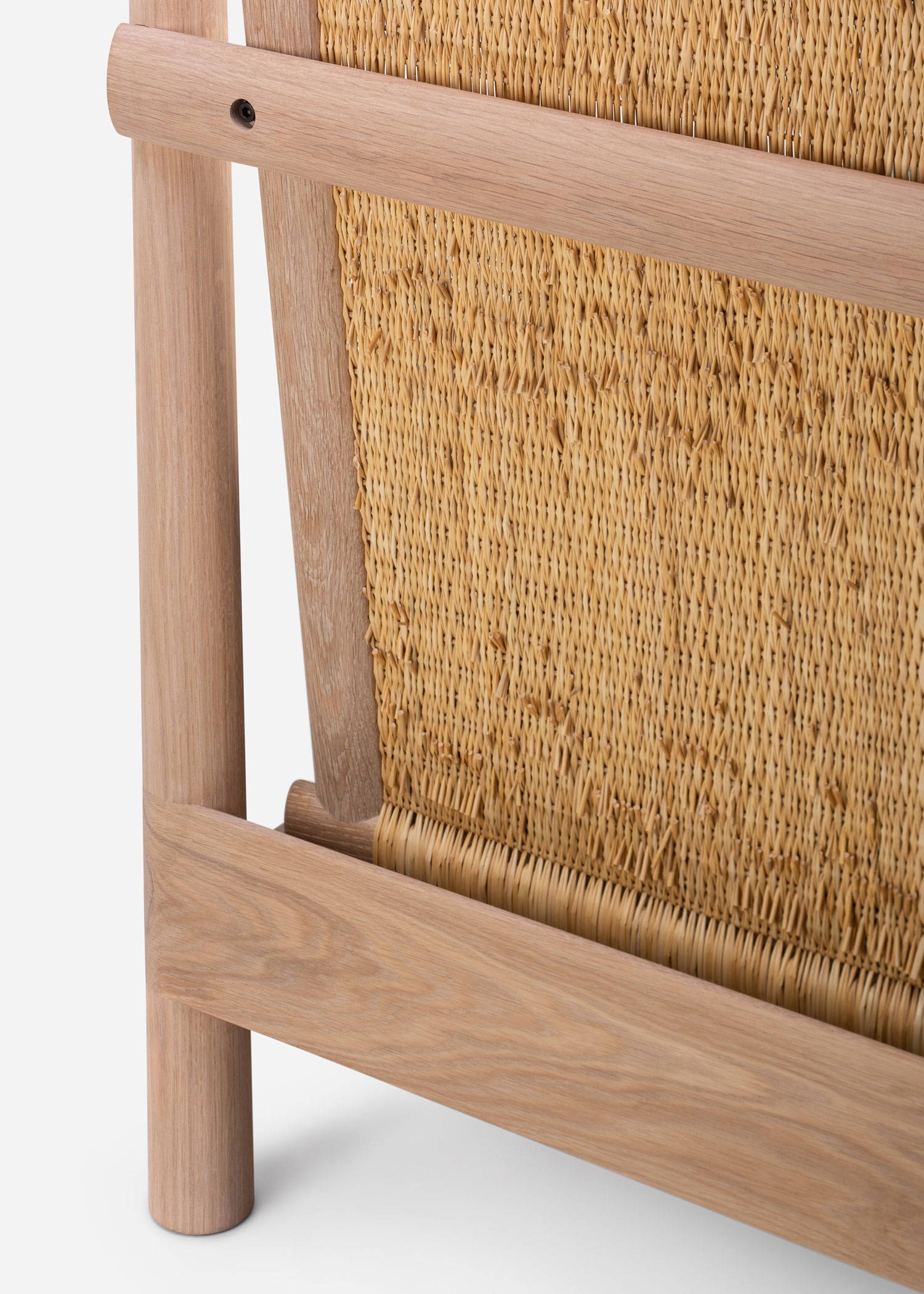 SIZE (EU / UK / AU)

684UQ (UK) king (fits mattress W150 × L200 cm | 59" x 78 3/4")
W165 × L215 × H120 cm
W65 × L84 2/3 × H47 1/4 "
684EQ (EU) king (fits mattress W160 × L200 cm | 63" x 78 3/4")
W172 × L215 × H120 cm
W67 3/4 × L84 2/3 × H47 1/4 "
684UK (UK) super king (fits mattress W180 × L200 cm | 70 4/5" x 78 3/4")
W192 × L215 × H120 cm
W75 2/3 × L84 2/3 × H47 1/4 "
684ZK (AU) king (fits mattress W183 × L203 cm | 72" x 80")
W195 × L218 × H120 cm
W76 4/5 × L85 4/5 × H47 1/4 "
TWENTY-FIVE BEDSIDE CHEST & TABLE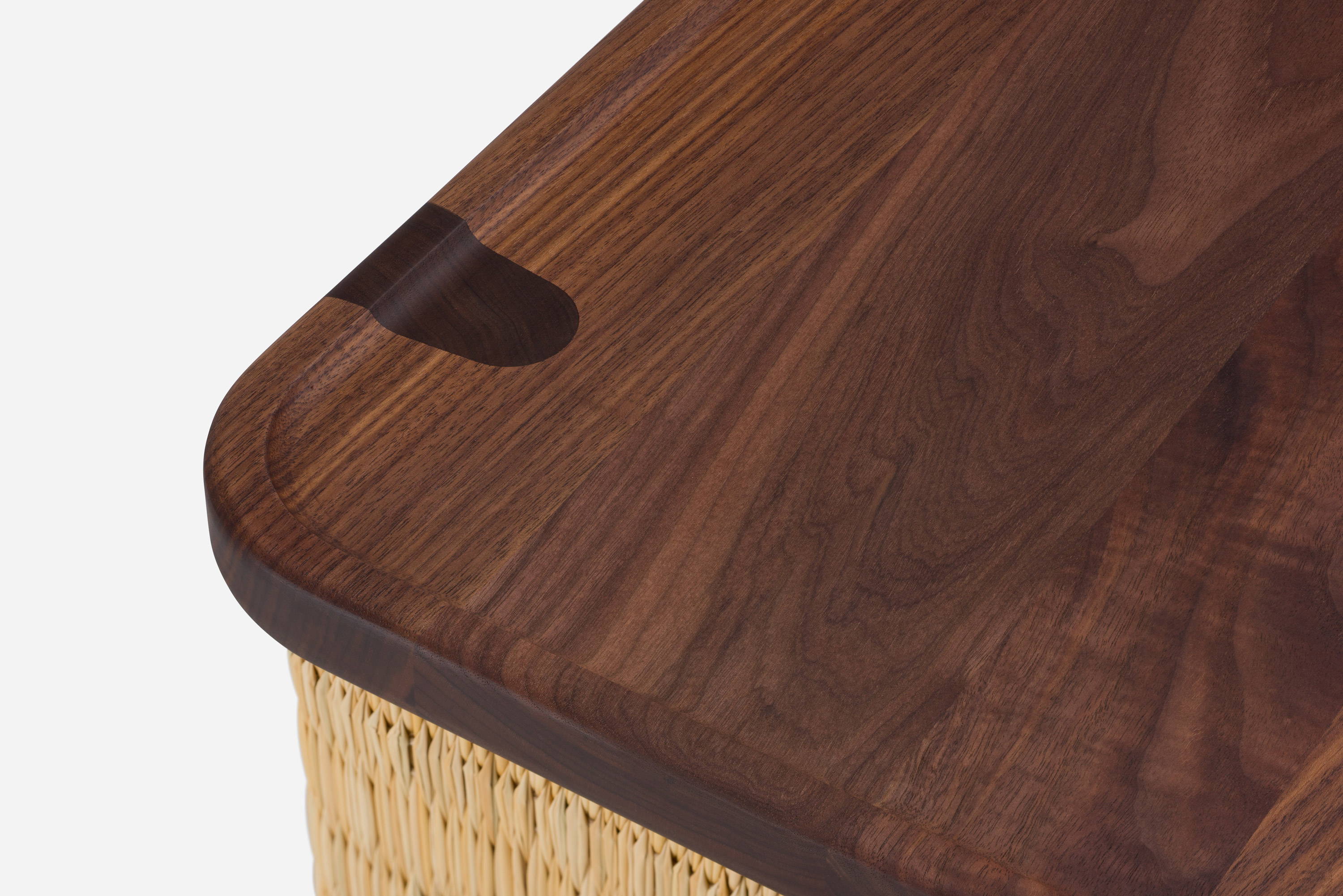 Twenty-Five Bedside is crafted from solid wood and junco. The side panels are woven on a loom at the Portuguese basket-making workshop Toino Abel before being applied to the beautifully detailed solid timber frame.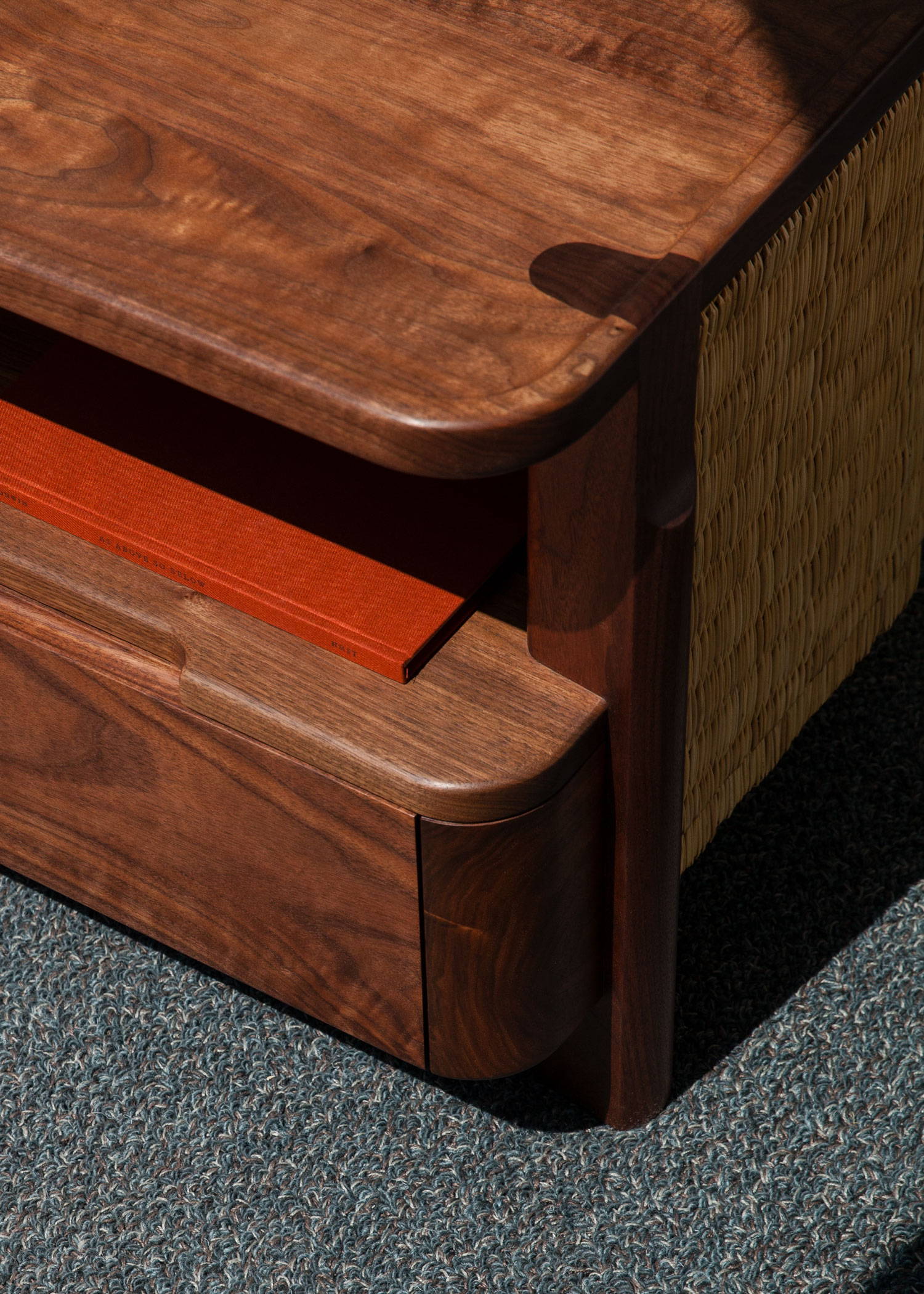 Offering generous yet compact storage with cable management, the bedside is available in a choice of two configurations: with two shelves, or with one drawer and one shelf. The drawer is soft-close, and the drawer front features a recessed handle on top and bottom, hidden from view, to allow easy access to the drawer contents both when in and out of bed.
Further thoughtful detailing includes the use of magnets to hold the woven panels in place to allow easy access to the cable management compartment, the recess in the tabletop serving to prevent items from rolling off, and the understated yet complex joint where the leg meets the top.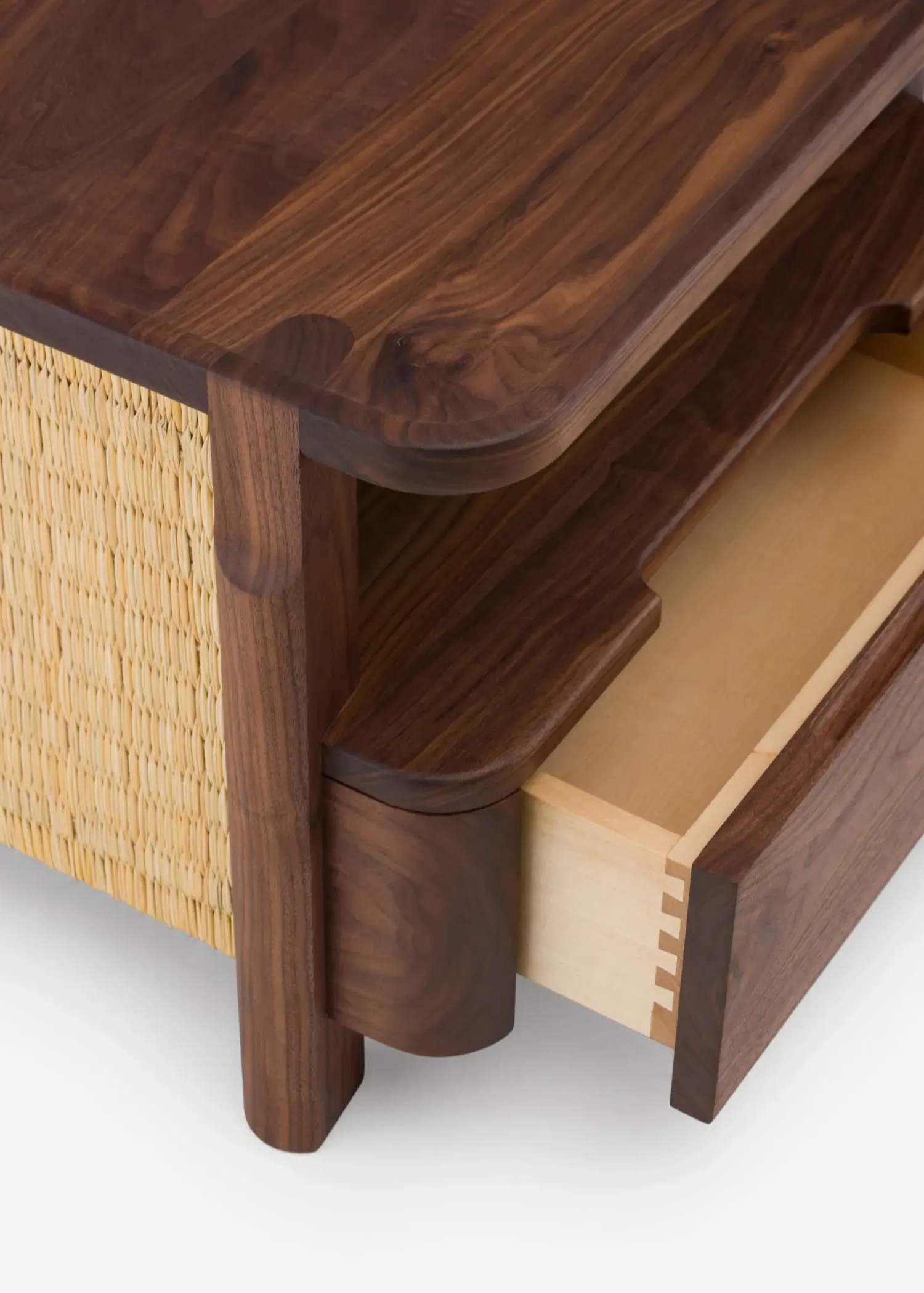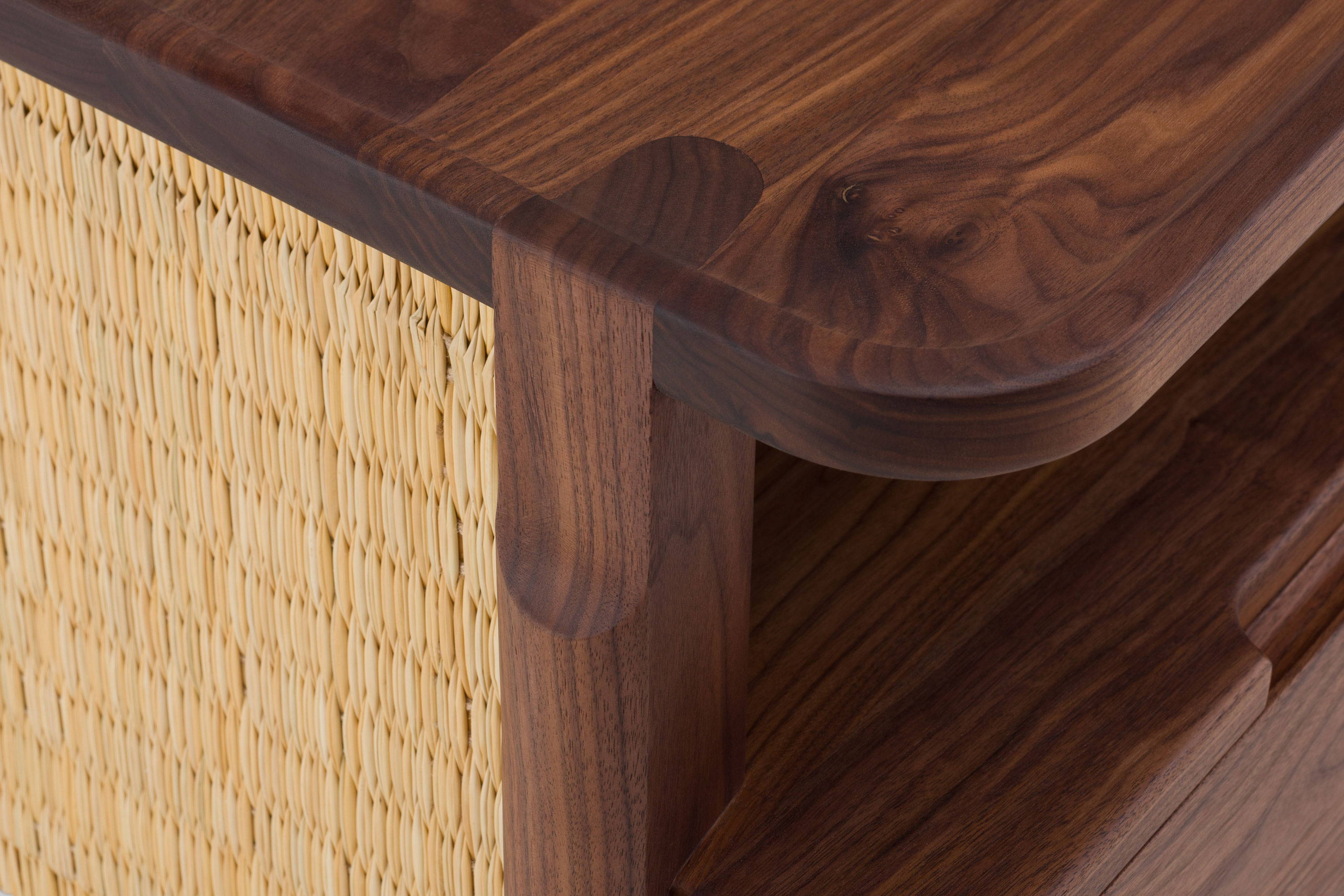 This film by Building Pictures captures the assembly and finishing of the Twenty-Five Bedside, designed and crafted at the solar-powered De La Espada atelier in Portugal.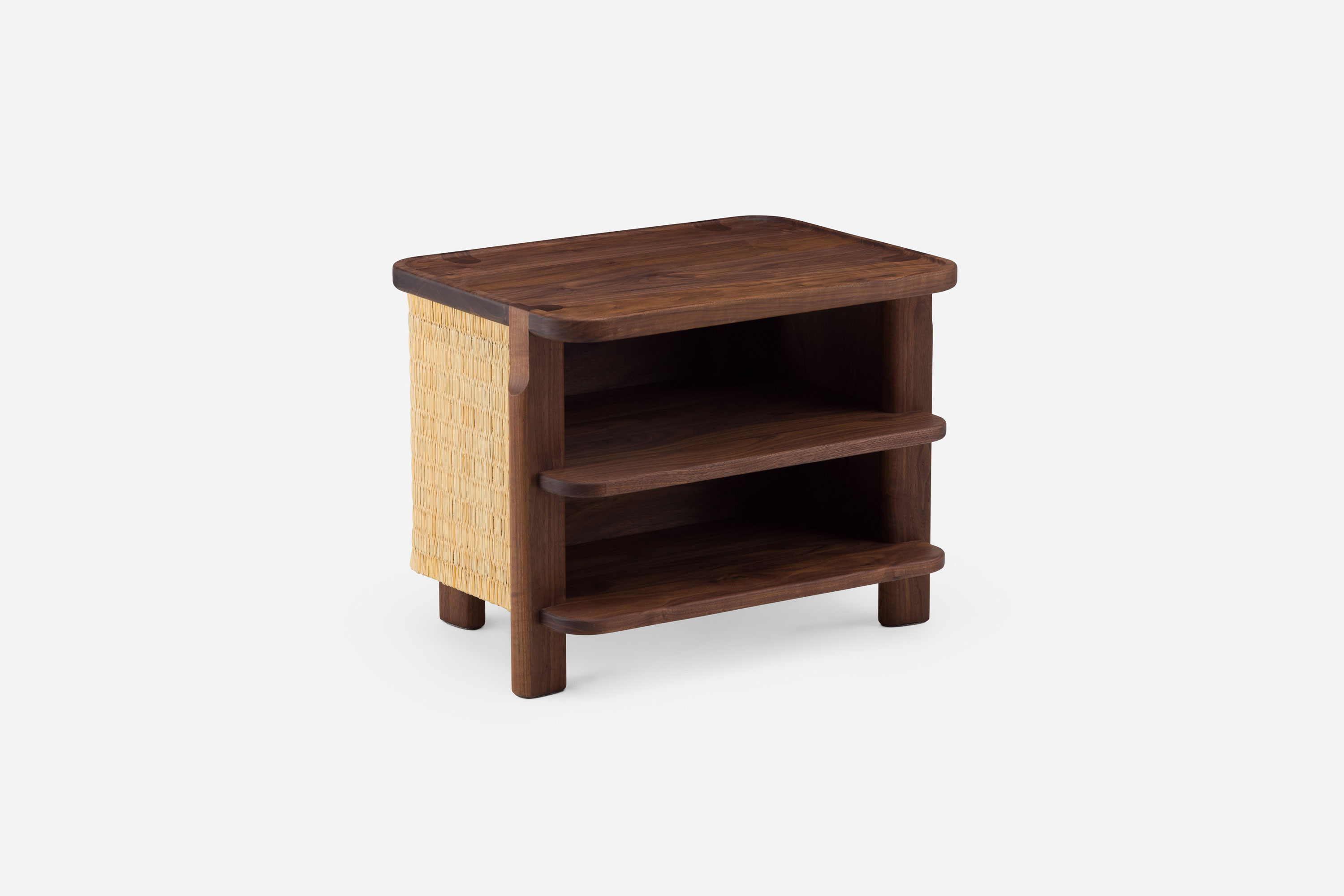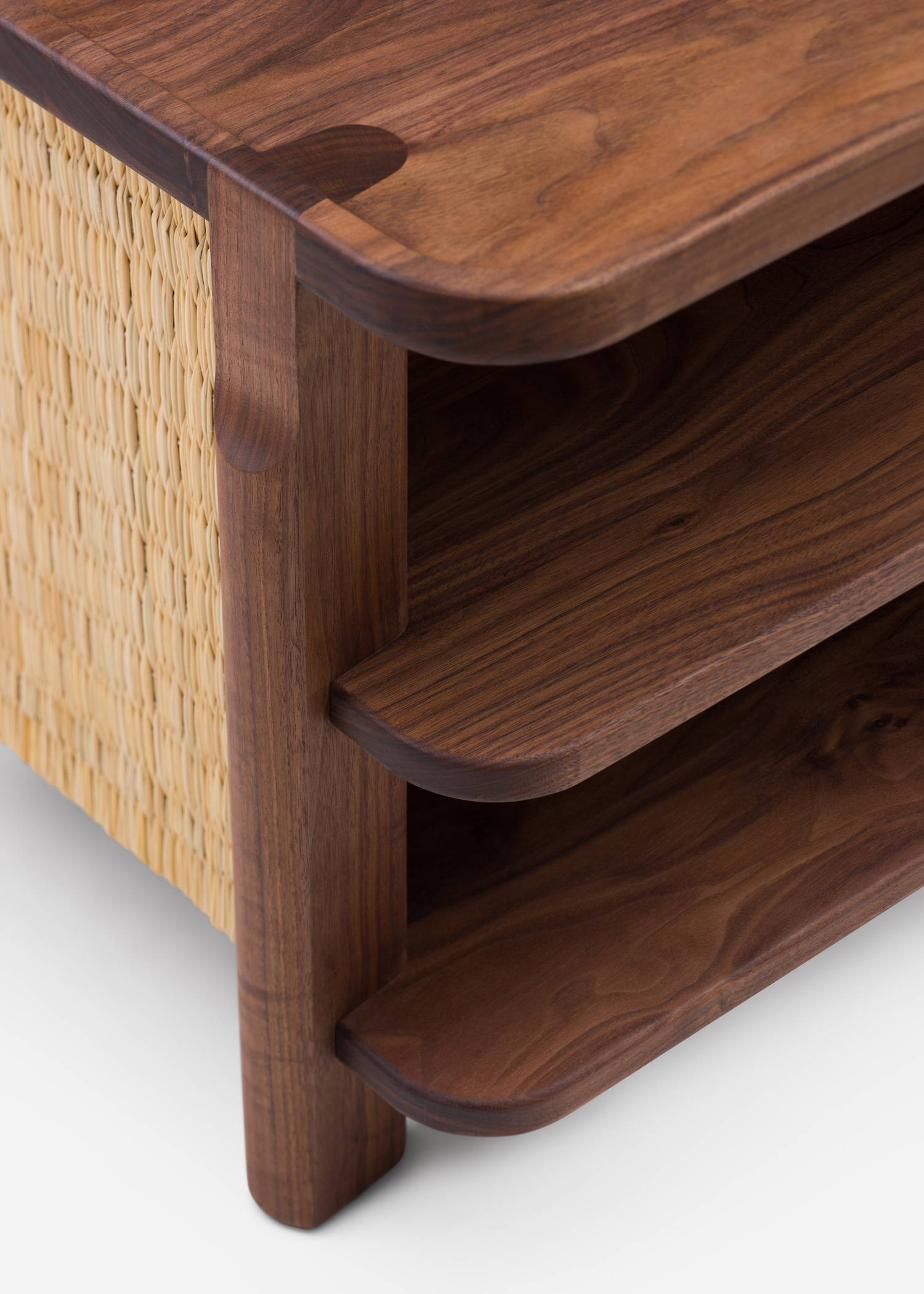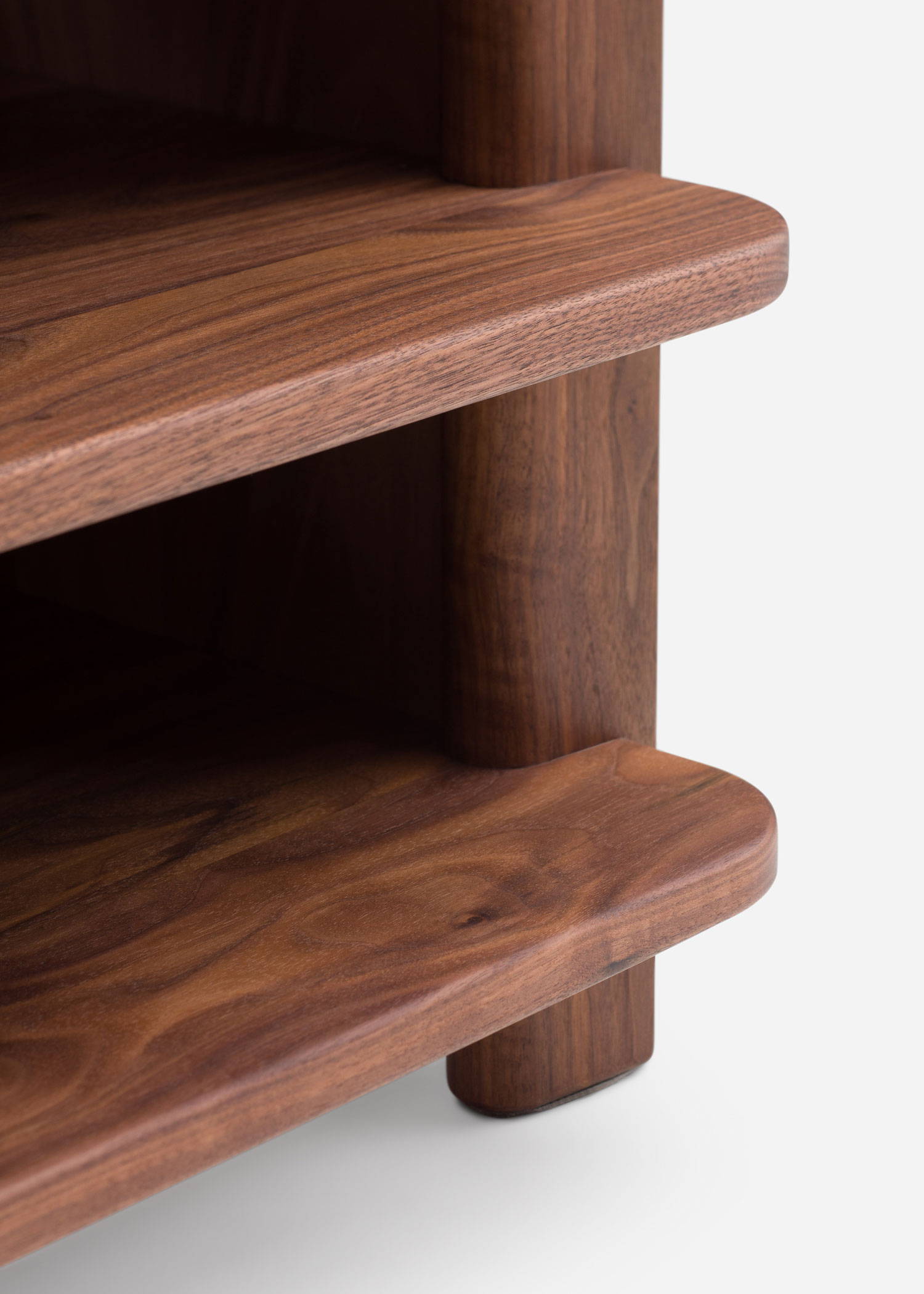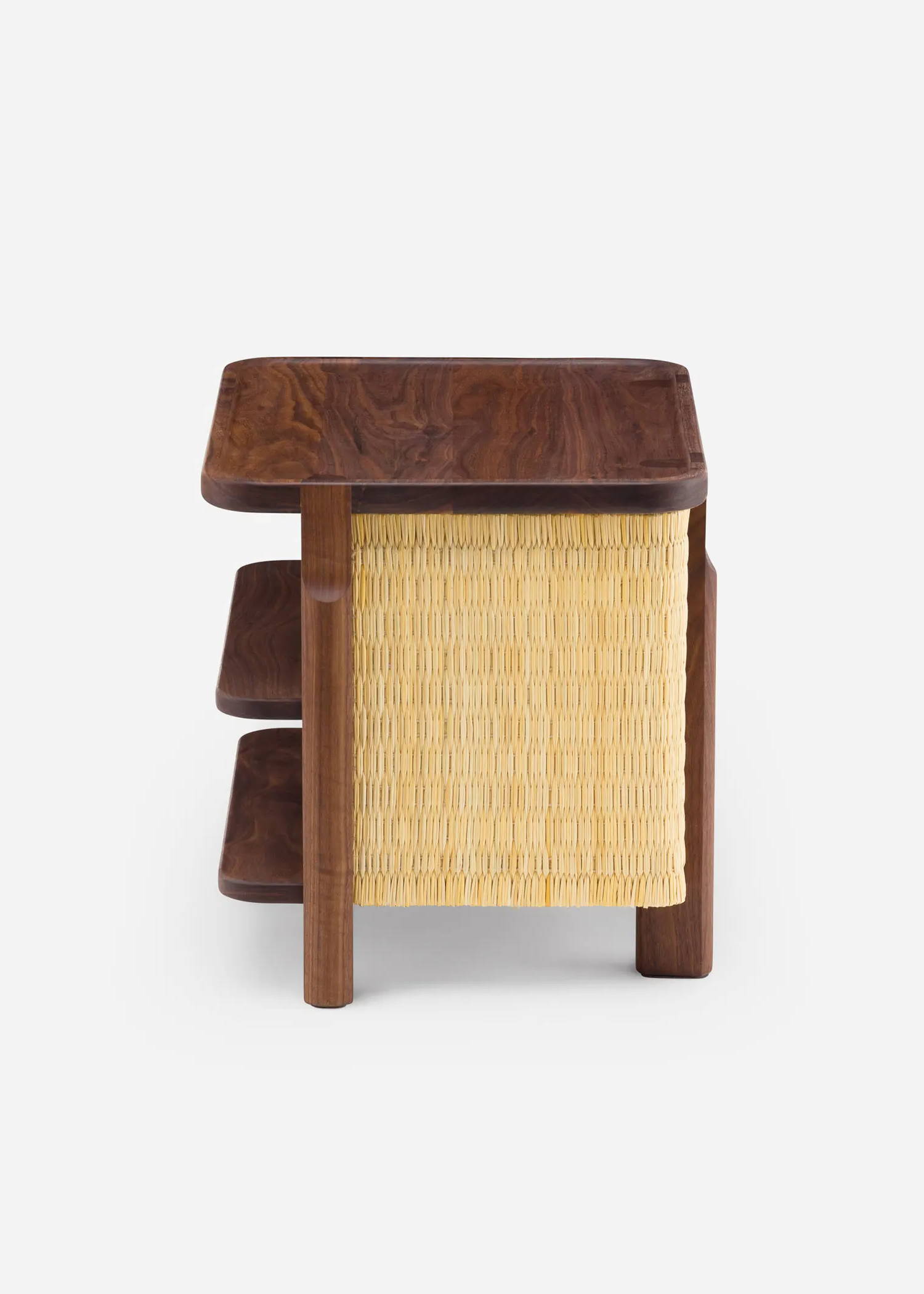 SIZE
W62 x D46 x H48 cm
W24 2/5" x D18 1/8 x H19 "
TWENTY-FIVE UPHOLSTERED BED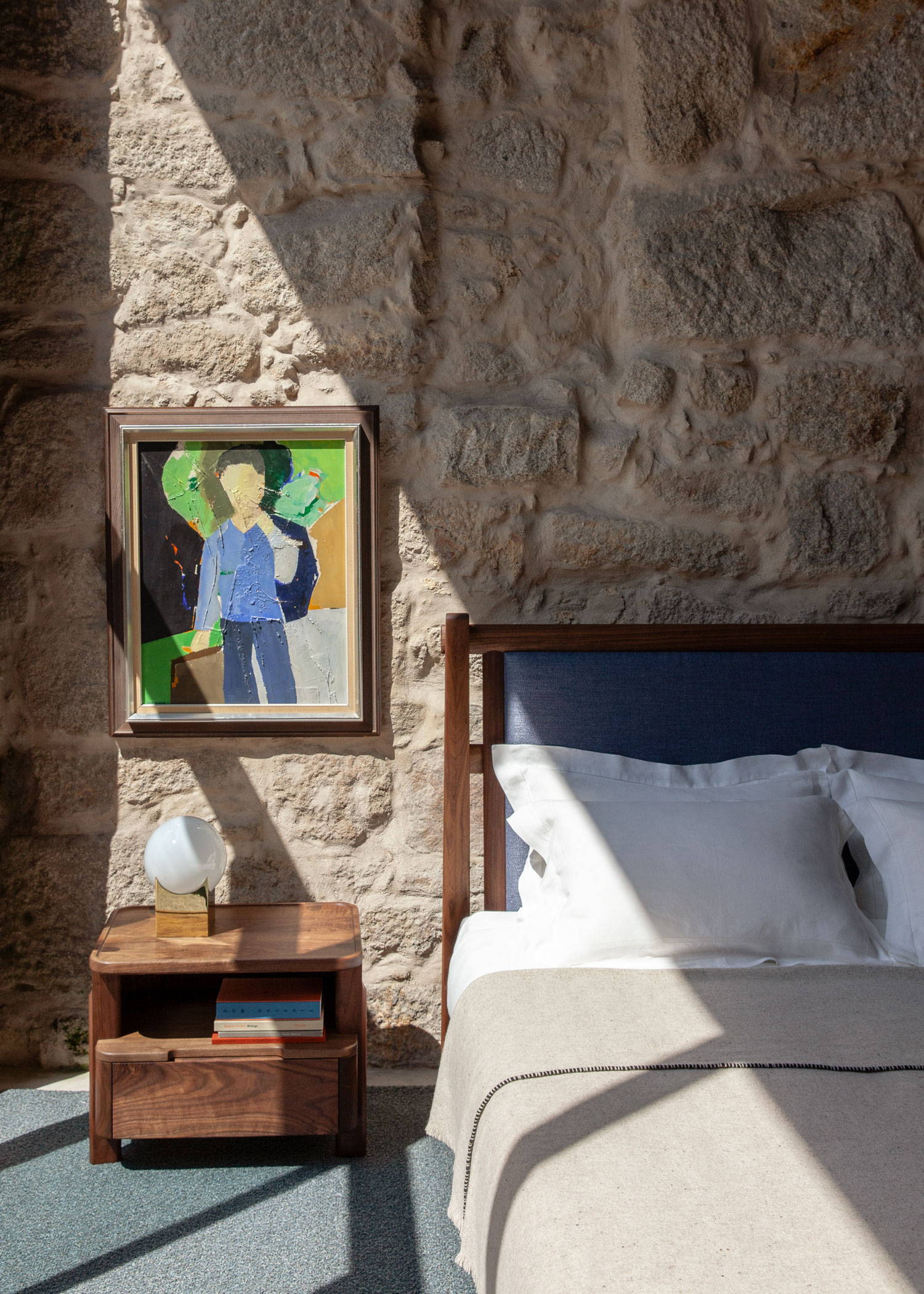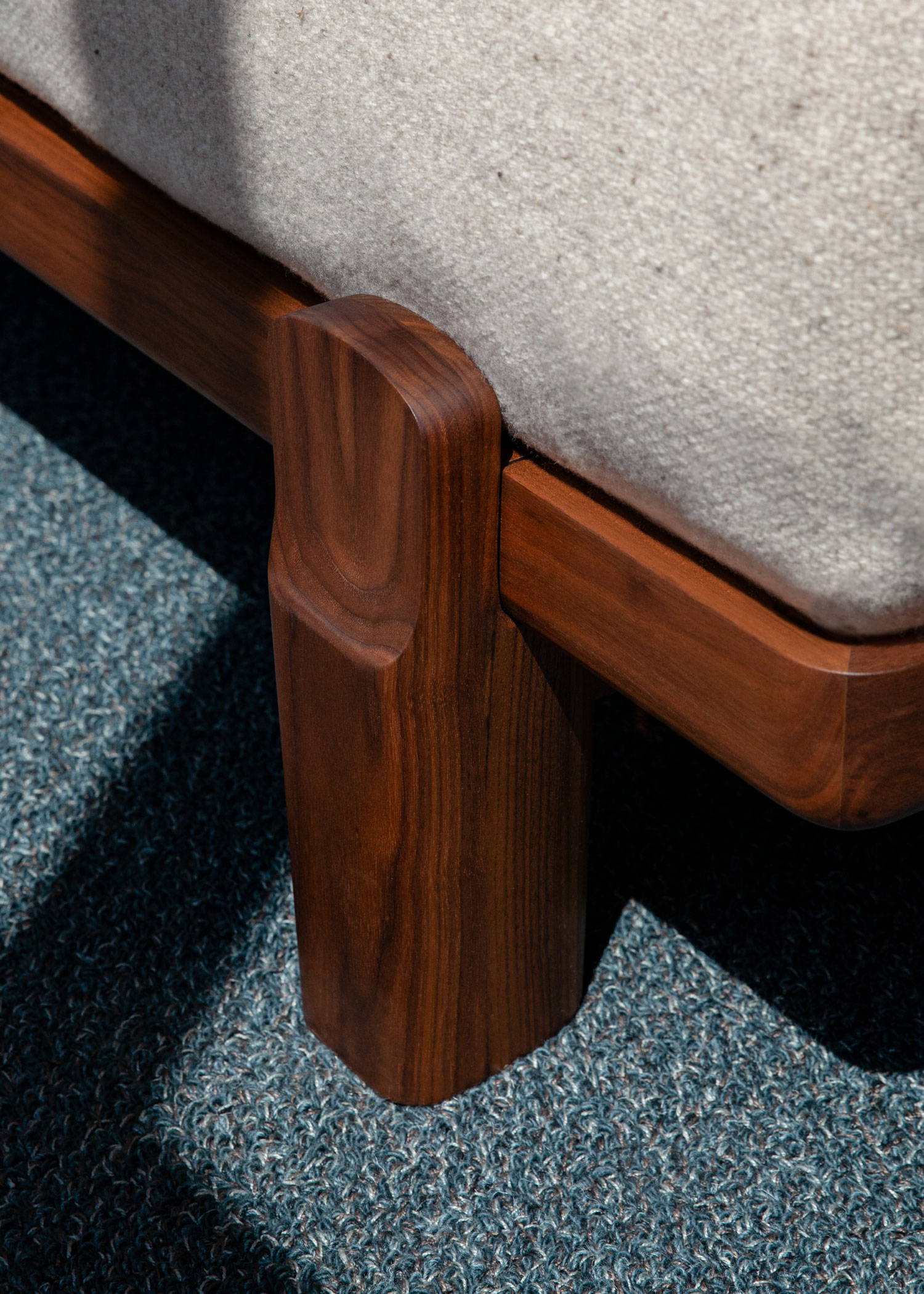 Twenty-Five Bed is also available with an upholstered headboard. Luxurious upholstery with expert tailoring softens both sides for added comfort in the bedroom.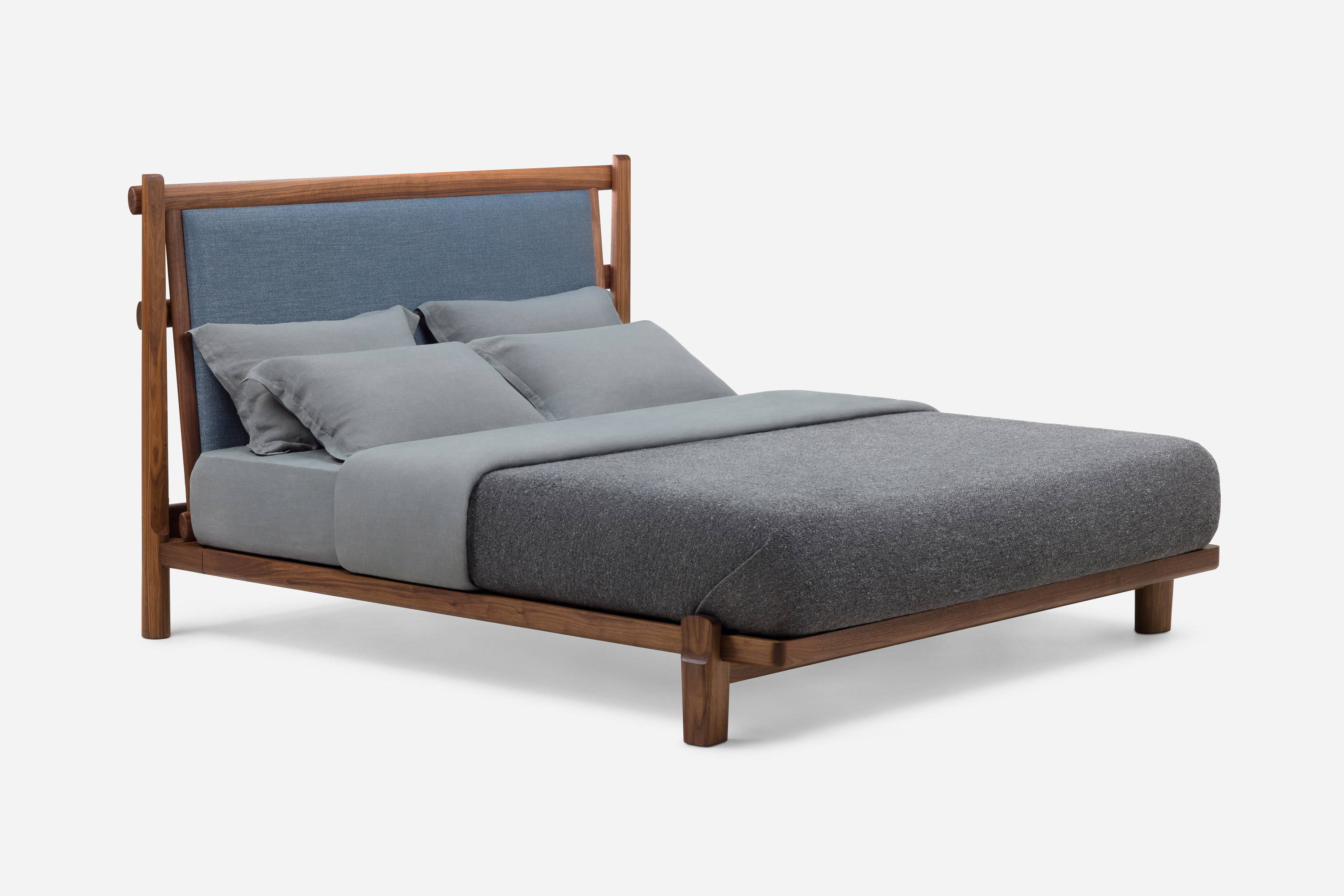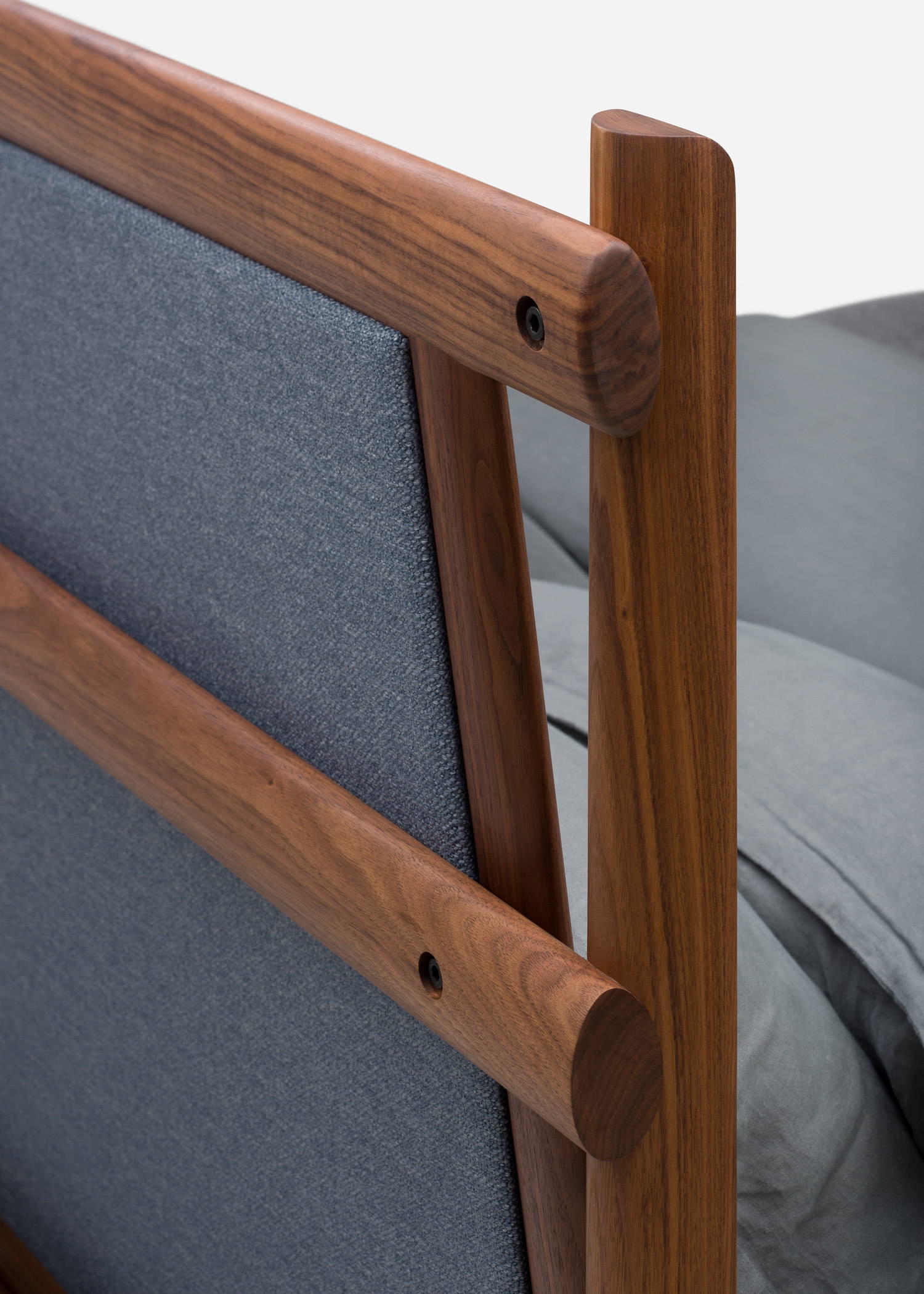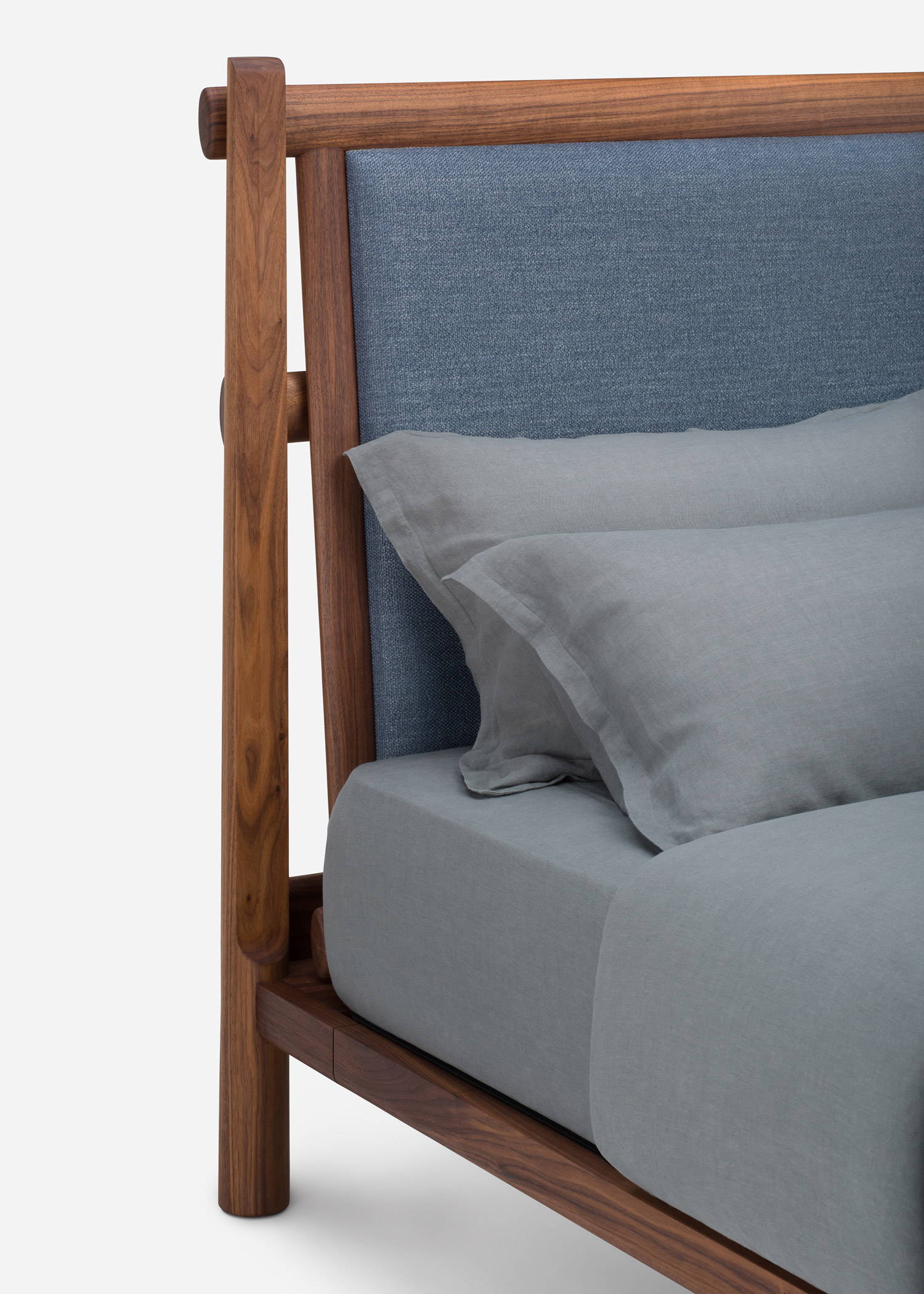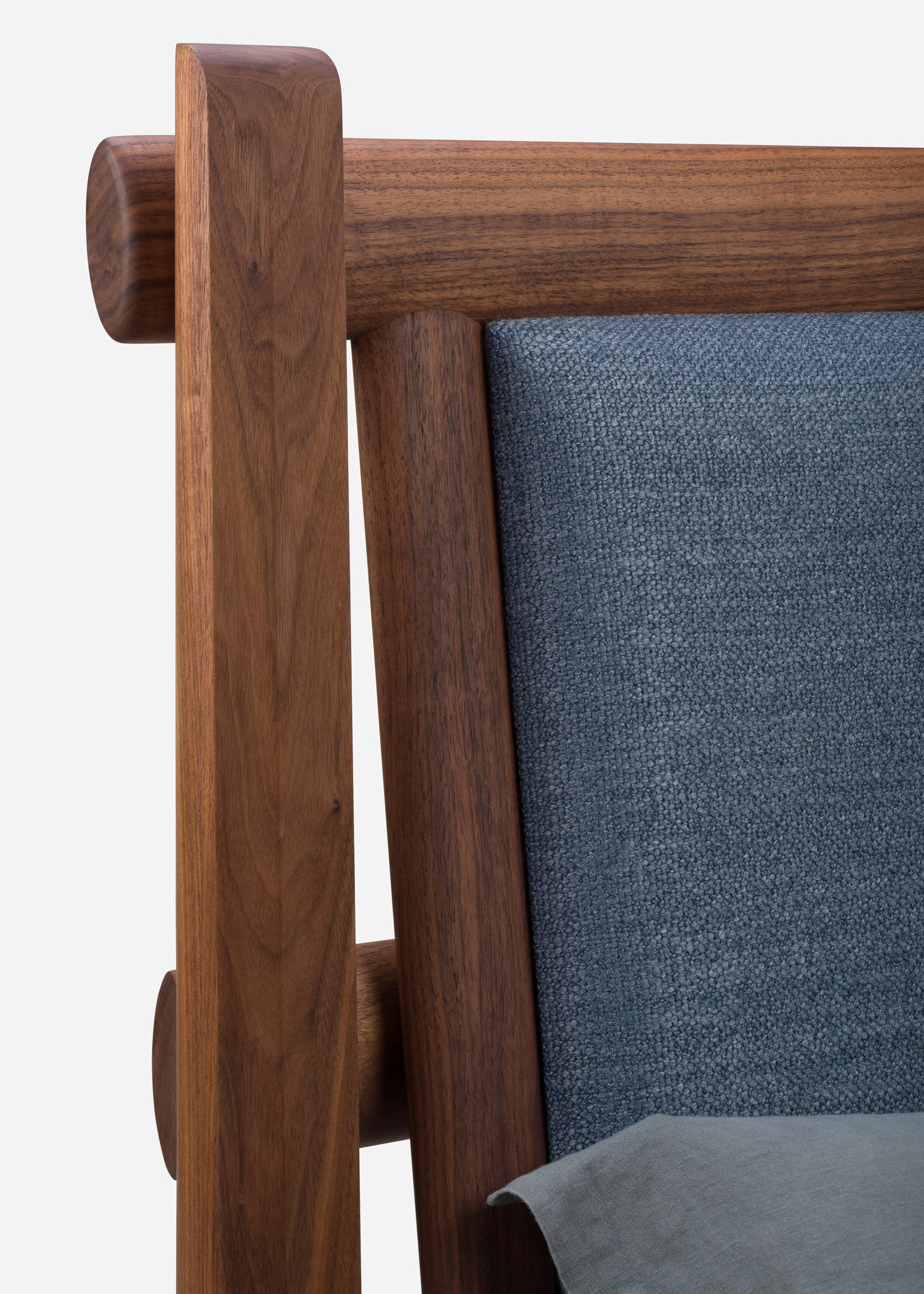 SIZE (EU / UK / AU)

684UQ (UK) king (fits mattress W150 × L200 cm | 59" x 78 3/4")
W165 × L215 × H120 cm
W65 × L84 2/3 × H47 1/4 "
684EQ (EU) king (fits mattress W160 × L200 cm | 63" x 78 3/4")
W172 × L215 × H120 cm
W67 3/4 × L84 2/3 × H47 1/4 "
684UK (UK) super king (fits mattress W180 × L200 cm | 70 4/5" x 78 3/4")
W192 × L215 × H120 cm
W75 2/3 × L84 2/3 × H47 1/4 "
684ZK (AU) king (fits mattress W183 × L203 cm | 72" x 80")
W195 × L218 × H120 cm
W76 4/5 × L85 4/5 × H47 1/4 "